On the Button-January 2019
/* Client-specific Styles */ #outlook a { padding: 0; } /* Force Outlook to provide a "view in browser" menu link. */ body { width: 100% !important; -webkit-text-size-adjust: 100%; -ms-text-size-adjust: 100%; margin: 0; padding: 0; } /* Prevent Webkit and Windows Mobile platforms from changing default font sizes, while not breaking desktop design. */ .ExternalClass { width: 100%; } /* Force Hotmail to display emails at full width */ .ExternalClass, .ExternalClass p, .ExternalClass span, .ExternalClass font, .ExternalClass td, .ExternalClass div { line-height: 100%; } /* Force Hotmail to display normal line spacing. */ #backgroundTable { margin: 0; padding: 0; width: 100% !important; line-height: 100% !important; } img { outline: none; text-decoration: none; border: none; -ms-interpolation-mode: bicubic; } a img { border: none; } .image_fix { display: block; } p { margin: 0px 0px !important; } sup { font-size: 75%; } table td { border-collapse: collapse; } table { table-layout: fixed; border-collapse: collapse; mso-table-lspace: 0pt; mso-table-rspace: 0pt; } a { color: #59ae0d; font-weight: bold; text-decoration: none; text-decoration: none!important; } /*STYLES*/ table[class=full] { width: 100%; clear: both; } /*IPAD STYLES*/ @media only screen and (max-width: 640px) { table[class=devicewidth] { width: 440px!important; text-align: center!important; } td[class=devicewidth] { width: 440px!important; text-align: center!important; } img[class=devicewidth] { width: 440px!important; text-align: center!important; } table[class=devicewidthinner] { width: 420px!important; text-align: center!important; } table[class=icontext] { width: 345px!important; text-align: center!important; } img[class="colimg2"] { width: 400px!important; /*-20*/ /*height: 243px!important;*/ } table[class="emhide"] { display: none!important; } img[class="logo"] { width: 440px!important; /*height: 110px!important;*/ } } /*IPHONE STYLES*/ @media only screen and (max-width: 480px) { table[class=devicewidth] { width: 280px!important; text-align: center!important; } td[class=devicewidth] { width: 280px!important; text-align: center!important; } img[class=devicewidth] { width: 280px!important; text-align: center!important; } table[class=devicewidthinner] { width: 260px!important; text-align: center!important; } table[class=icontext] { width: 186px!important; text-align: center!important; } img[class="colimg2"] { width: 240px!important; /*-20*/ /*height: 150px!important;*/ } table[class="emhide"] { display: none!important; } img[class="logo"] { width: 280px!important; /*height: 79px!important;*/ } }
Peterborough Arms
A successful opening
The refurbished pub was handed over to new tenants Brendan and Michelle Watkins on 2 December.
Great reviews of the pub from the start: Brendan and Michelle are rapidly establishing a reputation for good food and service.
Great article on our success in Waterways World January edition.
Canalside Swindon
Hall & Woodhouse canalside pub opens shortly
Part of the new development opposite Waitrose landing stage including improvements and extension to the canal.
A great example of the role of the Wilts & Berks canal in regeneration and development. Trust Dragonfly trip boat will be based here in 2019.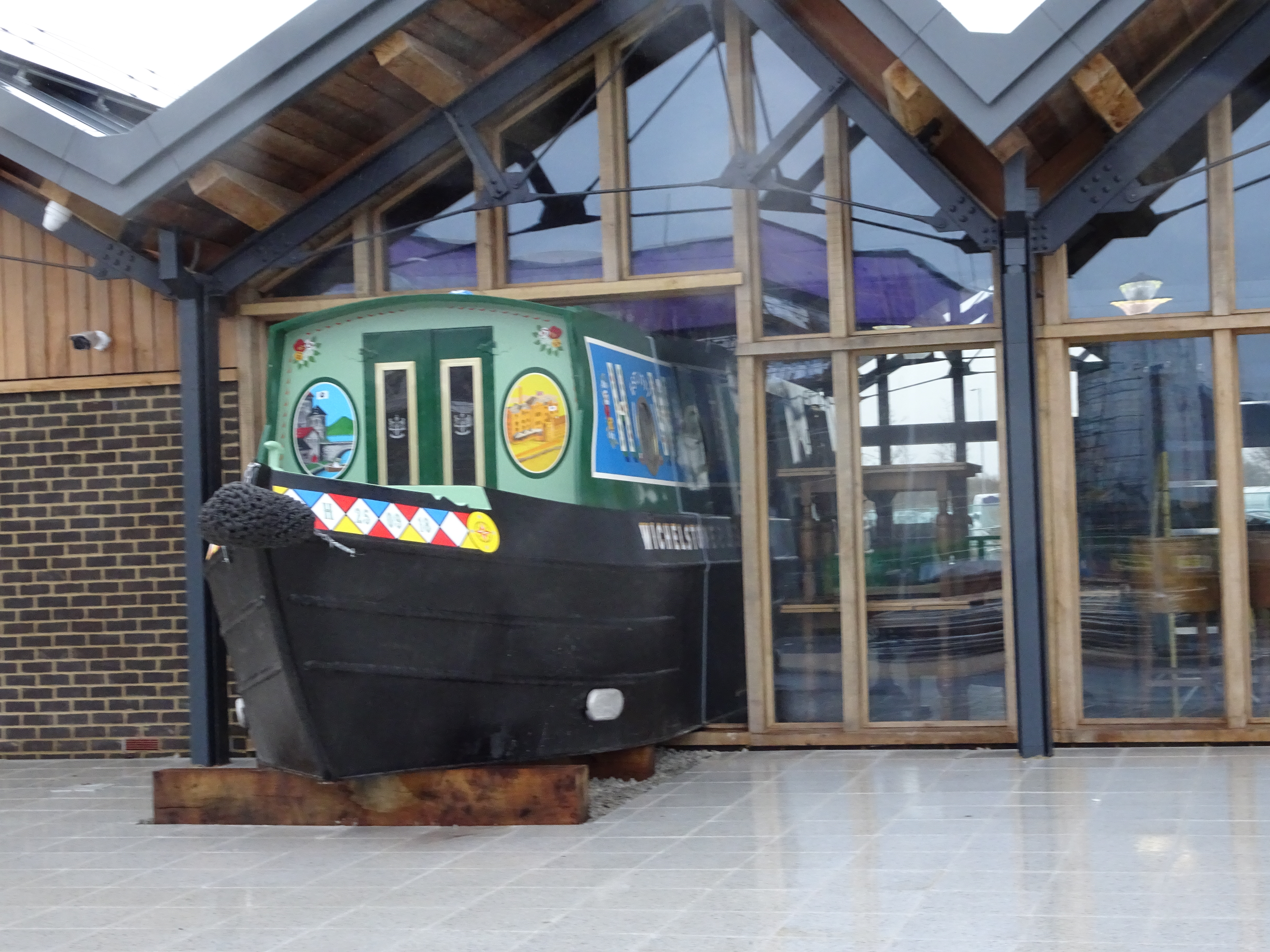 Trust Talks
Find out more about the Wilts & Berks and all our successes and plans
We have a group of experienced talk givers willing to come to your group to entertain and inform with lots of canal information.
For more details contact the Trust by email:info@wbct.org.uk
Another success
Opening of Dauntsey Lock Canal and Community Centre
First use of the meeting room is scheduled for 16th January and will be open for public use from end of January. Contact the office for opening and booking details: info@wbct.org.uk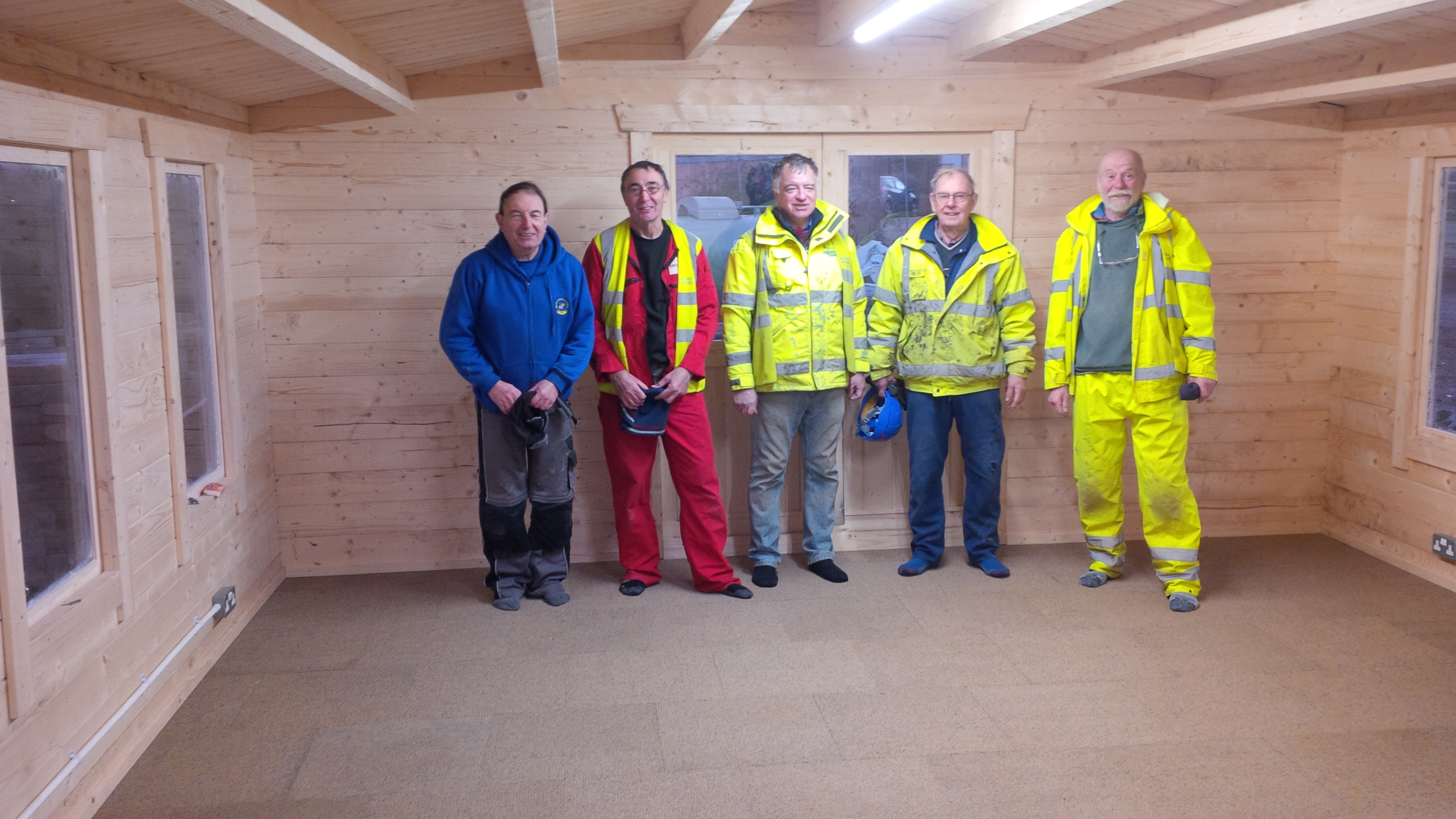 Winter Dragonfly
Packed with news and photos of progress.
Published at the end of December and available to members. Join the Trust and take part in our journey...
Join the Trust ...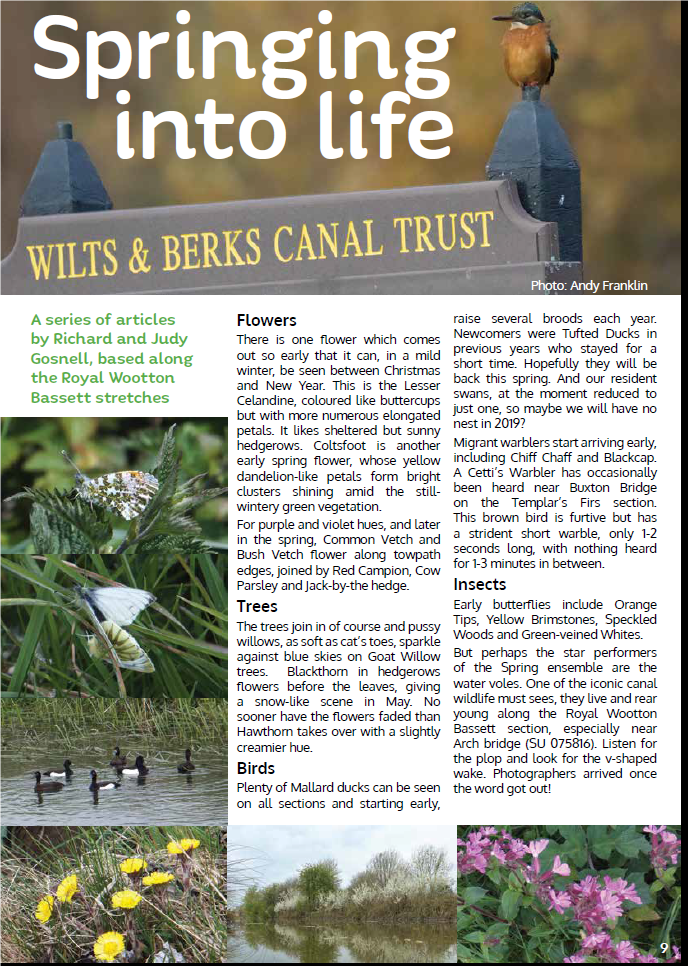 Supporters Survey
How you have helped the Trust
Thank you to all who helped us by responding to the survey.
Information is now being processed and will help us in membership recruitment and other tasks.
The 200 Club in 2019
Last few weeks to take part
The 2019 WBCT 200 Club, run within the Trust, is a fundraising initiative where members and supporters can combine support for our canal work with the chance of winning cash prizes in the 10 monthly draws.
Please join in 2019 at a cost of £20 per ticket: applications must be in by 31st January 2019.
www.wbct.org.uk/get-involved/200-club or email: 200club@wbct.org.uk
Winter Work Continues
Scrub clearance at Dunnington Aqueduct
Volunteer work parties continue to maintain the canal and towpath in winter and summer.
If you want to join in, contact Dave Maloney, Sustainability and Usage Manager: dave.maloney@wbct.org.uk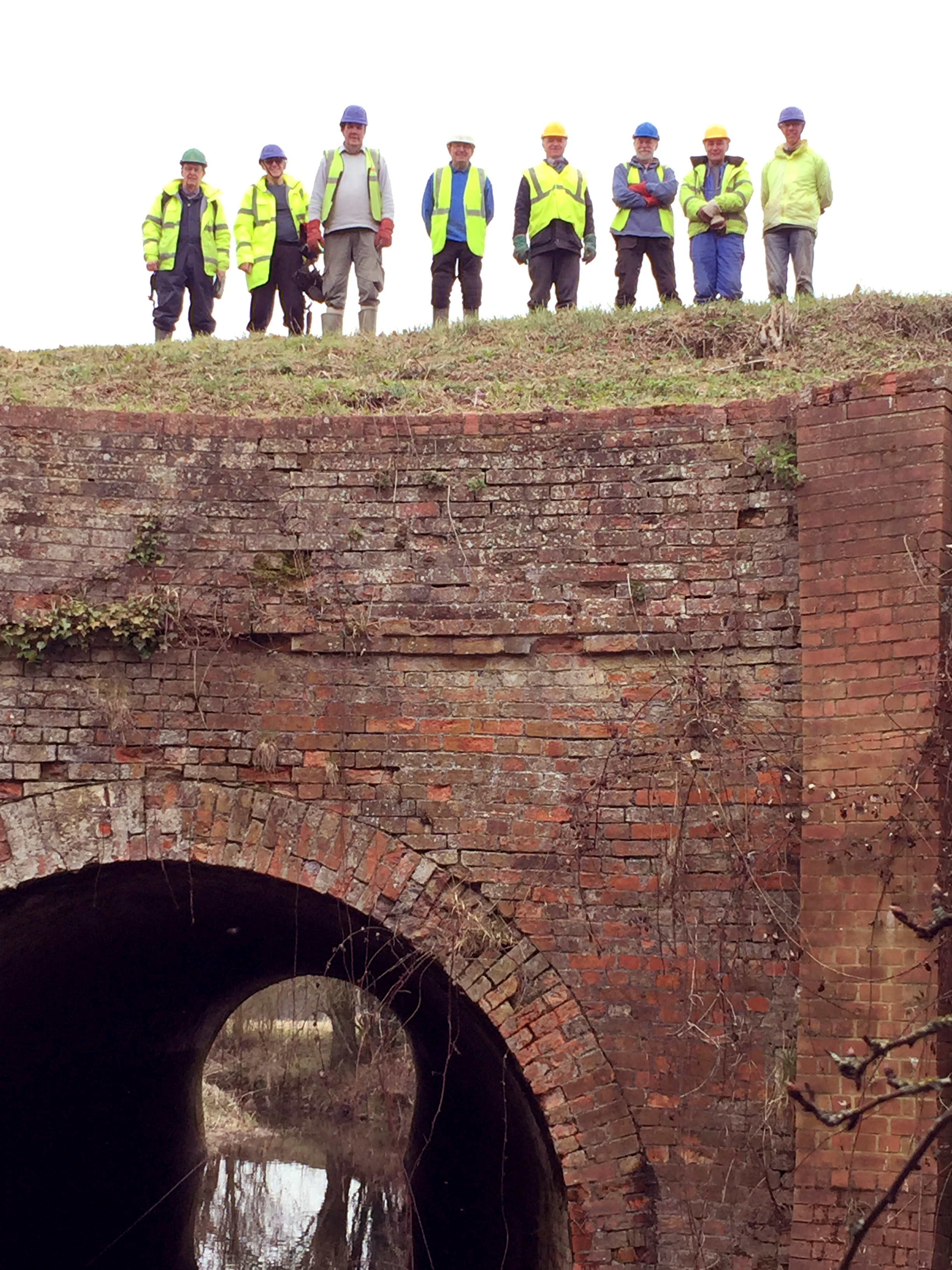 Boat Team News
Welcome to David Poulton
The Dragonfly Boat Team has a new Boat Manager, David Poulton, to replace Rob Yeowell. Rob will continue as a skipper, and Cheryll is continuing her role, for which we are very grateful.
Rob and Cheryll have been "Mr and Mrs Dragonfly" almost since she was launched.
Situations Vacant
Health & Safety Officer
We are still looking for someone with relevant qualifications and experience to take on this role for the Trust.
This is an essential role to allow our volunteer work to continue. Contact Jonathan Till, CEO, for more information: jonathan.till@wbct.org.uk
Social Media

@wiltsberkscanal
Our Facebook page is a continuing success story, now at 2530 likes, and is a major asset in our communication with members of the public... Why not join in and like our page to make sure you get the latest news as it happens.

@wbctcanal
Please support all our social media efforts by liking, sharing, following and retweeting.
Diary Dates
January 31st closing date for purchasing 200 Club tickets
Change of date of Open Forum. Now 14th February at The Beacon, Portway, Wantage OX12 9BX starting at 7.30 pm. Please book your place by emailing patricia.clements@wbct.org.uk
A Talk on Canals in Bridgewater and Manchester. Monday February 4th at the Angel Hotel, Royal Wootton Bassett at 7.30 pm, cost £3.
Wilts & Berks Canal Trust
Dauntsey Lock Canal Centre
Dauntsey Lock
Chippenham
SN15 4HD