On The Button - September-October 2018
/* Client-specific Styles */ #outlook a { padding: 0; } /* Force Outlook to provide a "view in browser" menu link. */ body { width: 100% !important; -webkit-text-size-adjust: 100%; -ms-text-size-adjust: 100%; margin: 0; padding: 0; } /* Prevent Webkit and Windows Mobile platforms from changing default font sizes, while not breaking desktop design. */ .ExternalClass { width: 100%; } /* Force Hotmail to display emails at full width */ .ExternalClass, .ExternalClass p, .ExternalClass span, .ExternalClass font, .ExternalClass td, .ExternalClass div { line-height: 100%; } /* Force Hotmail to display normal line spacing. */ #backgroundTable { margin: 0; padding: 0; width: 100% !important; line-height: 100% !important; } img { outline: none; text-decoration: none; border: none; -ms-interpolation-mode: bicubic; } a img { border: none; } .image_fix { display: block; } p { margin: 0px 0px !important; } sup { font-size: 75%; } table td { border-collapse: collapse; } table { table-layout: fixed; border-collapse: collapse; mso-table-lspace: 0pt; mso-table-rspace: 0pt; } a { color: #59ae0d; font-weight: bold; text-decoration: none; text-decoration: none!important; } /*STYLES*/ table[class=full] { width: 100%; clear: both; } /*IPAD STYLES*/ @media only screen and (max-width: 640px) { table[class=devicewidth] { width: 440px!important; text-align: center!important; } td[class=devicewidth] { width: 440px!important; text-align: center!important; } img[class=devicewidth] { width: 440px!important; text-align: center!important; } table[class=devicewidthinner] { width: 420px!important; text-align: center!important; } table[class=icontext] { width: 345px!important; text-align: center!important; } img[class="colimg2"] { width: 400px!important; /*-20*/ /*height: 243px!important;*/ } table[class="emhide"] { display: none!important; } img[class="logo"] { width: 440px!important; /*height: 110px!important;*/ } } /*IPHONE STYLES*/ @media only screen and (max-width: 480px) { table[class=devicewidth] { width: 280px!important; text-align: center!important; } td[class=devicewidth] { width: 280px!important; text-align: center!important; } img[class=devicewidth] { width: 280px!important; text-align: center!important; } table[class=devicewidthinner] { width: 260px!important; text-align: center!important; } table[class=icontext] { width: 186px!important; text-align: center!important; } img[class="colimg2"] { width: 240px!important; /*-20*/ /*height: 150px!important;*/ } table[class="emhide"] { display: none!important; } img[class="logo"] { width: 280px!important; /*height: 79px!important;*/ } }
Finding Santa 2018
Our popular Santa trips are running again this year
NOT from Waitrose, but from our landing stage near the bottom of Kingshill in Swindon, SN1 4NQ.
The trips will be running on both Saturday and Sunday on weekends from 1st December right up to Christmas... more times including weekday times in the pre-Christmas week will be on our website. Trips start at 10 am.
£10 per child and £6 per adult inclusive of presents and a soft drink for the children and a mince pie (kindly donated by Waitrose) and a glass of mulled wine, for the adults.
To book: e-mail 2santa@wbct.org.uk
Or call on 07401 220076
You can also visit our Information Centre in Theatre Square, Swindon SN1 1QN, to book tickets: open Mon, Fri & Sat 10.00 - 15.00.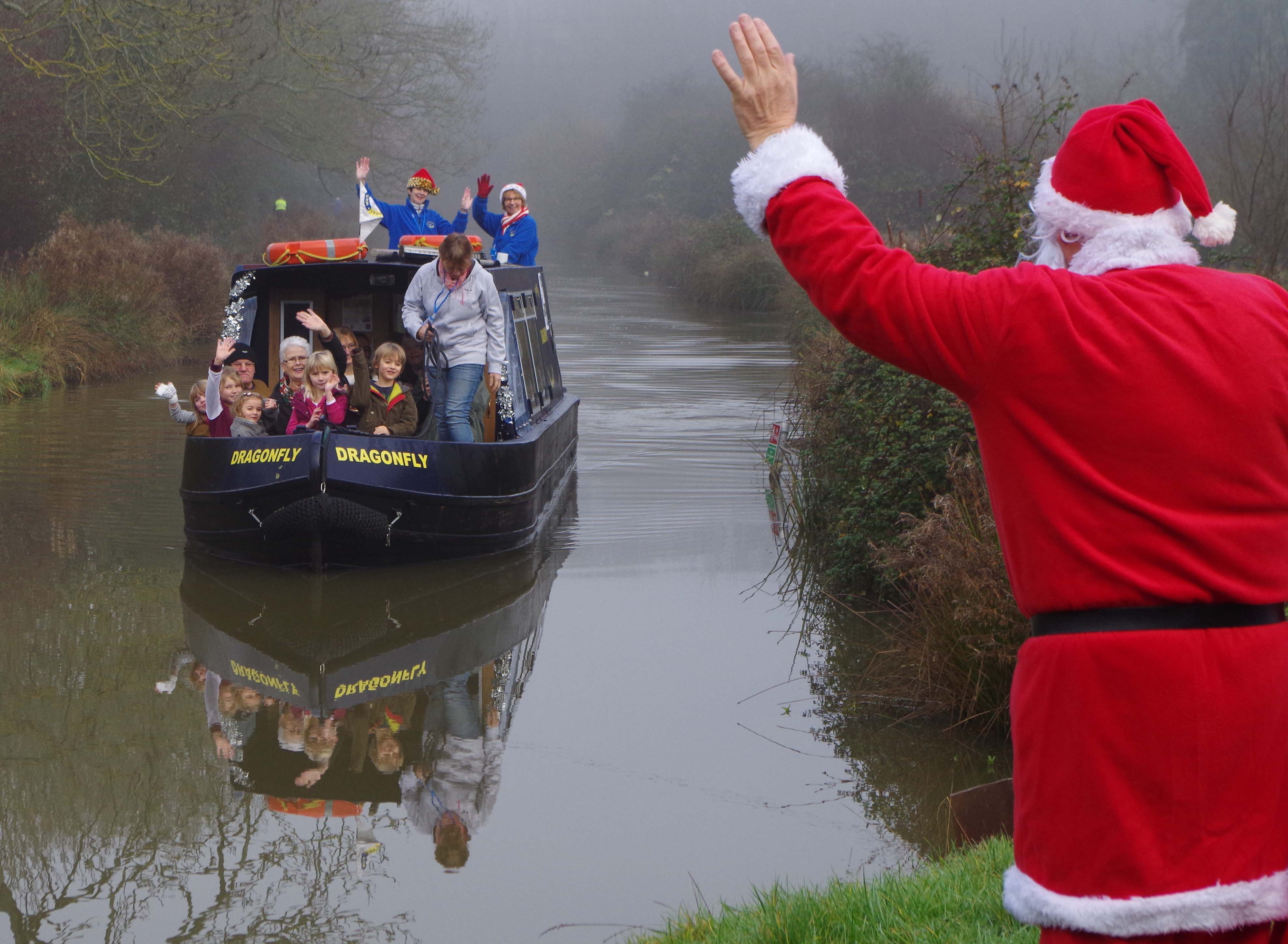 The Trust helps out
The Melksham Food & River Festival 2018
This year's Melksham Food & River Festival was even bigger and better than in previous years. For this, its fourth year, the entire free community festival was spread out over the whole weekend, and with over 70 stalls attending on both days, it seemed like most of the town had decided to come along and join in the fun.This is the 5th year of involvement for the Trust, as the 2014 festival was an all river affair organised by WBCT. It was a wonderful weekend in the park, but next year, we really must have a Trust Raft – a nice little winter project for those who enjoy messing around on the water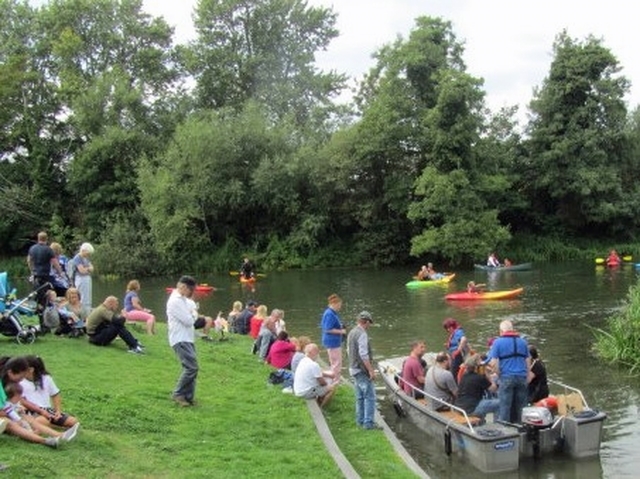 The Peterborough Arms
Very soon to be a pub with beer...
Another long-awaited success for the Trust... negotiations have been completed with the new landlords of the Peterborough Arms and a lease has been signed.
The Trust welcomes Brendan and Michelle Watkins, who have moved into the Peterborough Arms to prepare for opening shortly.
We are looking forward to working with them and wish them every success.
The fantastic volunteer team led by Dave Maloney are working flat out to complete the agreed final stages of the internal restoration ready for the opening.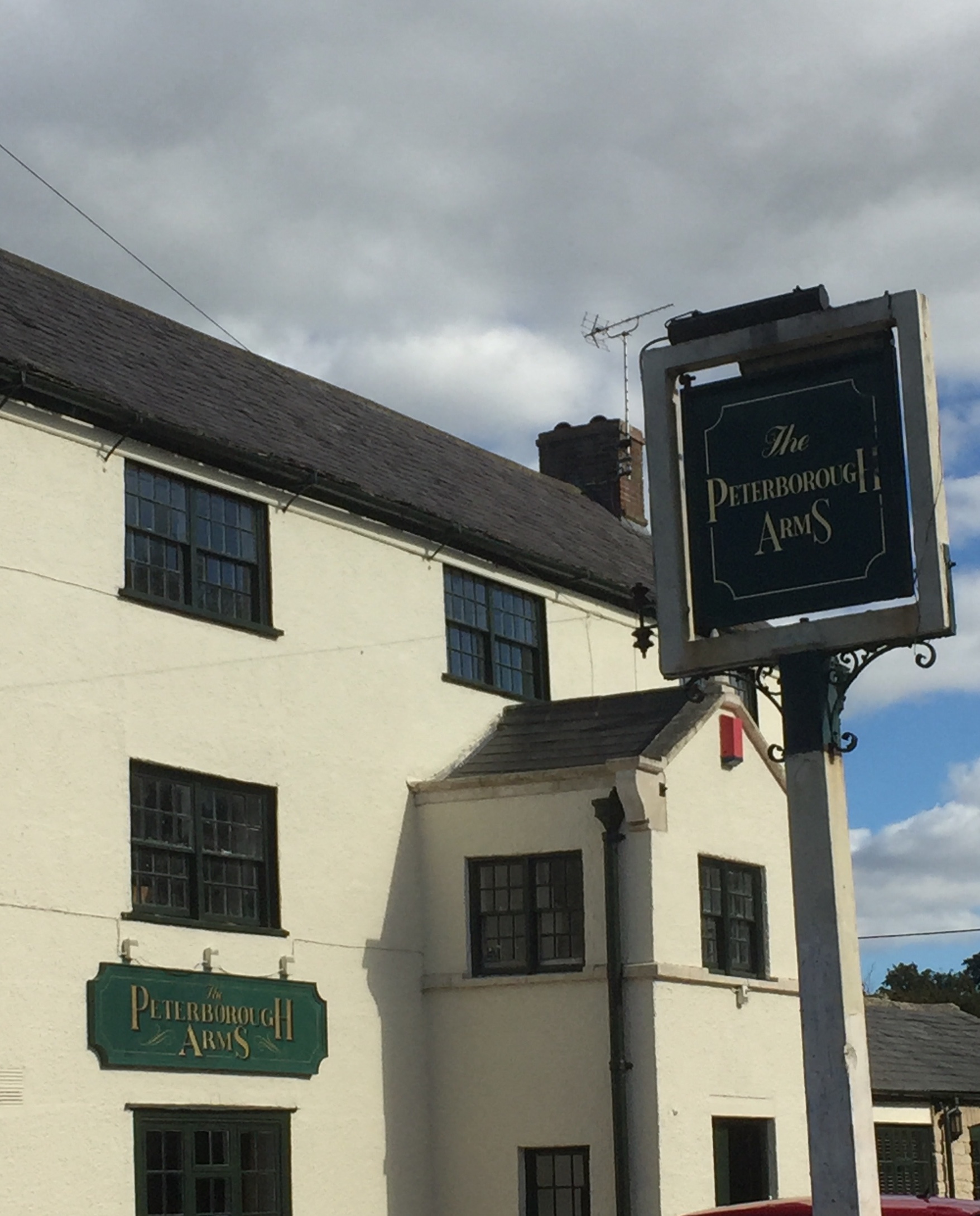 More good news
Dauntsey Lock Canal Centre Construction starts
With completion of the legal agreement for the change of access to Peterborough Farm, we are finally able to start the DLCC development and the lock side garden landscaping.
Temporary buildings, in accordance with planning permission, have been commissioned and are being constructed on site by teams from 3 WBCT branches. A great joint effort!
Funding has been received from Crapper & Sons, via the Landfill Communities Fund scheme, from a generous member's donation and from Aviva Community Fund for the construction of the Dauntsey Lock Canal Centre. We thank all our funders and supporters.
Trust AGM
Held at Grove on the eastern section
Great attendance at a very positive AGM on Saturday 13th October at Grove near Wantage
Presentations on achievements at Studley Grange and the Peterborough Arms and with reports on excellent work on GDPR and other compliance work during the year. The weather improved just in time to allow lovely and very interesting guided walks around the eastern section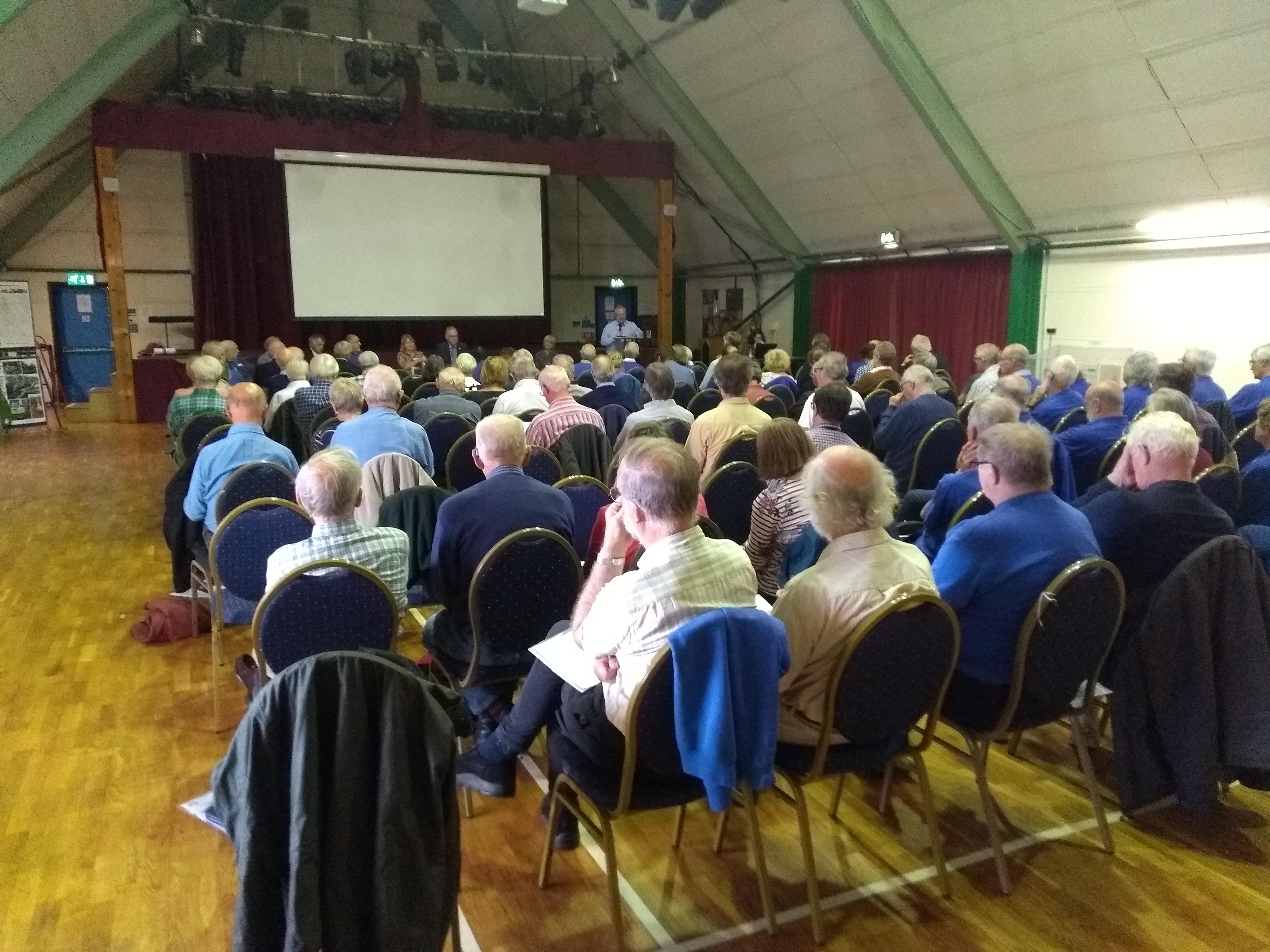 Christmas Cards
Meet Harriet Heron and her friends
AGM on 13th October saw the launch of the new Trust Christmas cards depicting the charming Trust animal characters "Harriet Heron and her friends" enjoying Christmas on the canal...
Sales results at the AGM were excellent with nearly 500 cards sold on the day. These cards will be available for purchase via the web shop shortly. For advance reservations and price details, please email: patricia.clements@wbct.org.uk Or keep an eye on the webshop: www.wbct.org.uk/webshop-products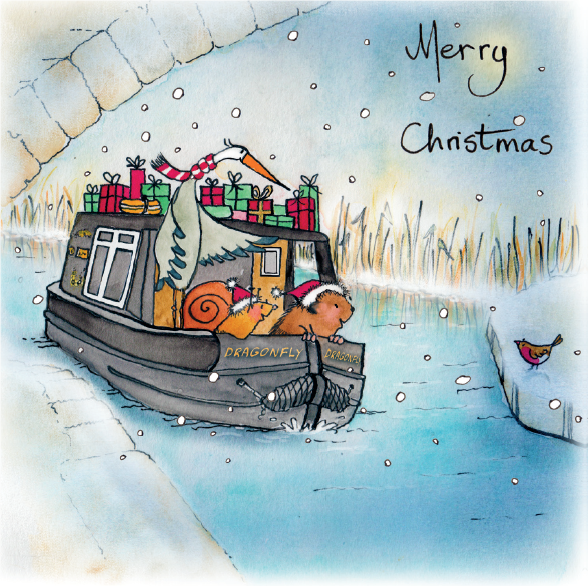 The 200 Club in 2019
Now open for business...
The 2019 WBCT 200 Club, run within the Trust, is a fundraising initiative where members and supporters can combine support for our canal work with the chance of winning monthly cash prizes.
Since 2012 the 200 club supporters have raised £16,000 for the Trust.
Please join in 2019 at a cost of £20 per ticket: applications must be in by 31st January 2019.
www.wbct.org.uk/get-involved/200-club or email: 200club@wbct.org.uk
New look Dragonfly
Packed with news and photos of progress.
The new A4 full colour format launched in September has been received with widespread enthusiasm. Published regularly and available for members only...
Join the Trust and take part in our journey ... http://www.wbct.org.uk/get-involved/join-the-trust...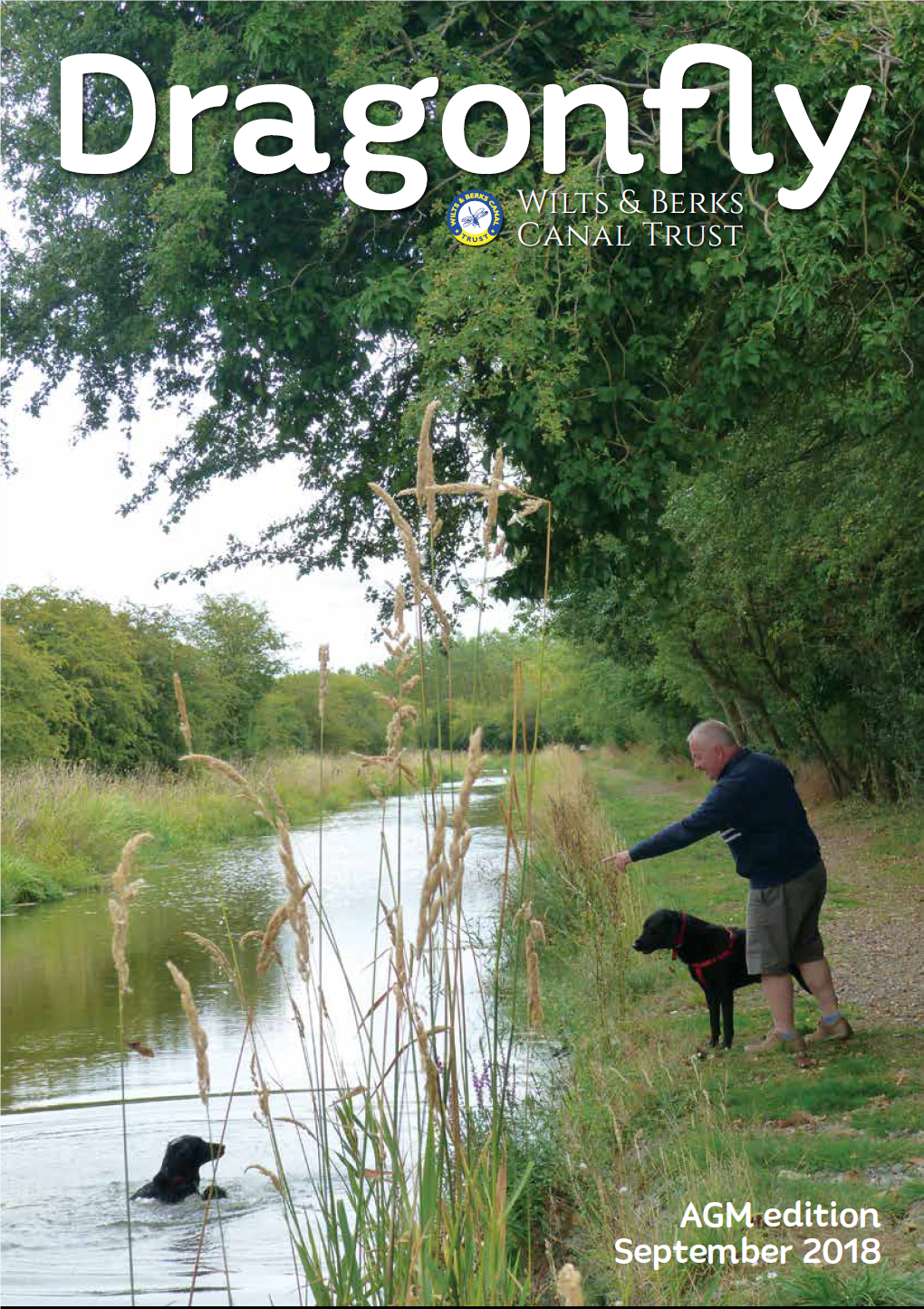 Winter Ales Cider & Sausage Festival
November 10th
The Trust's next big fundraising event is the fourth annual 'Winter Ales, Cider & Sausage Festival' at Melksham Assembly Hall on Saturday November 10th from 12noon-4pm.
It features ten real ales, three ciders and several varieties of sizzling sausages.
Tickets, just £5 each including a commemorative glass, are available from Melksham tourist information centre in Canon Square or The Bell Inn at Lacock.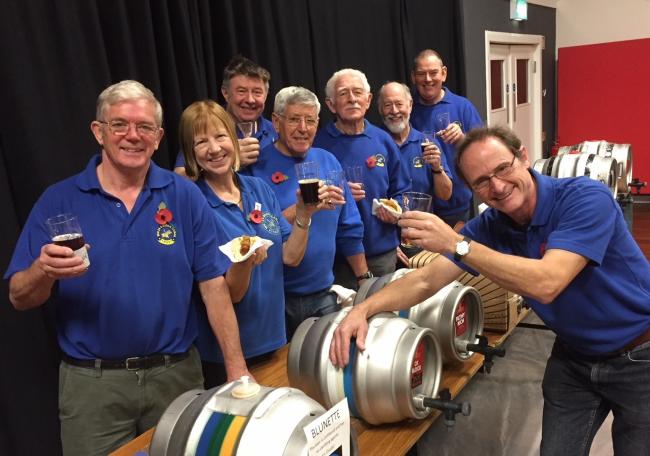 Situations Vacant
Boat manager needed for Dragonfly
The role of Boat Manager is mainly about looking after Dragonfly mechanically, in terms of physical maintenance - keeping an eye on the engine hours and oil changes to the engine & gearbox as necessary, keeping the (red) diesel & water tanks topped up, arranging pump-outs, ensuring the disabled lift is serviced & checked twice a year. Previous boat experience and mechanical skills are needed. For more details please email: chris.barry@wbct.org.uk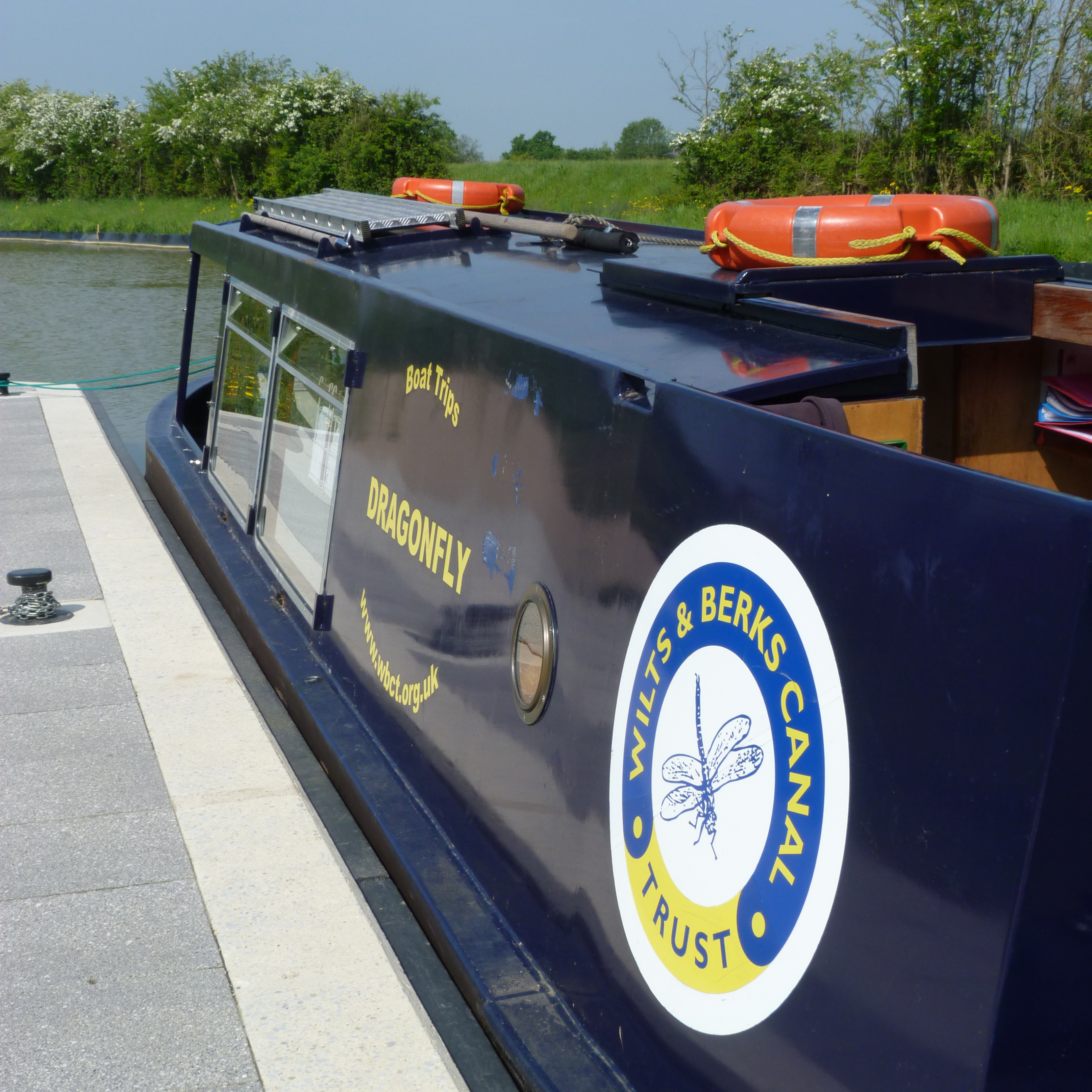 Social Media

@wiltsberkscanal
Our Facebook page is a real winner for us in giving us a quick and effective way of communicating with all those interested in the happenings at the Trust and along the canal... Why not join in and like our page to make sure you get the latest news as it happens.

@wbctcanal
Please support all our social media efforts by liking sharing following and retweeting. If you are interested in helping with any of our social media, please get in touch with: patricia.clements@wbct.org.uk
Diary Dates
Winter Ales Festival 10th November
Santa Boat Trips start 1st December
Wilts & Berks Canal Trust
Dauntsey Lock Canal Centre
Dauntsey Lock
Chippenham
SN15 4HD