Finding Santa 2018
Our popular Santa trips are running again this year
NOT from Waitrose, but from our landing stage near the bottom of Kingshill in Swindon, SN1 4NQ.
The trips will be running on both Saturday and Sunday on weekends from 1st December right up to Christmas... more times including weekday times in the pre-Christmas week will be on our website. Trips start at 10 am.
£10 per child and £6 per adult inclusive of presents and a soft drink for the children and a mince pie (kindly donated by Waitrose) and a glass of mulled wine, for the adults.
To book: e-mail 2santa@wbct.org.uk
Or call on 07401 220076
You can also visit our Information Centre in Theatre Square, Swindon SN1 1QN, to book tickets: open Mon, Fri & Sat 10.00 - 15.00.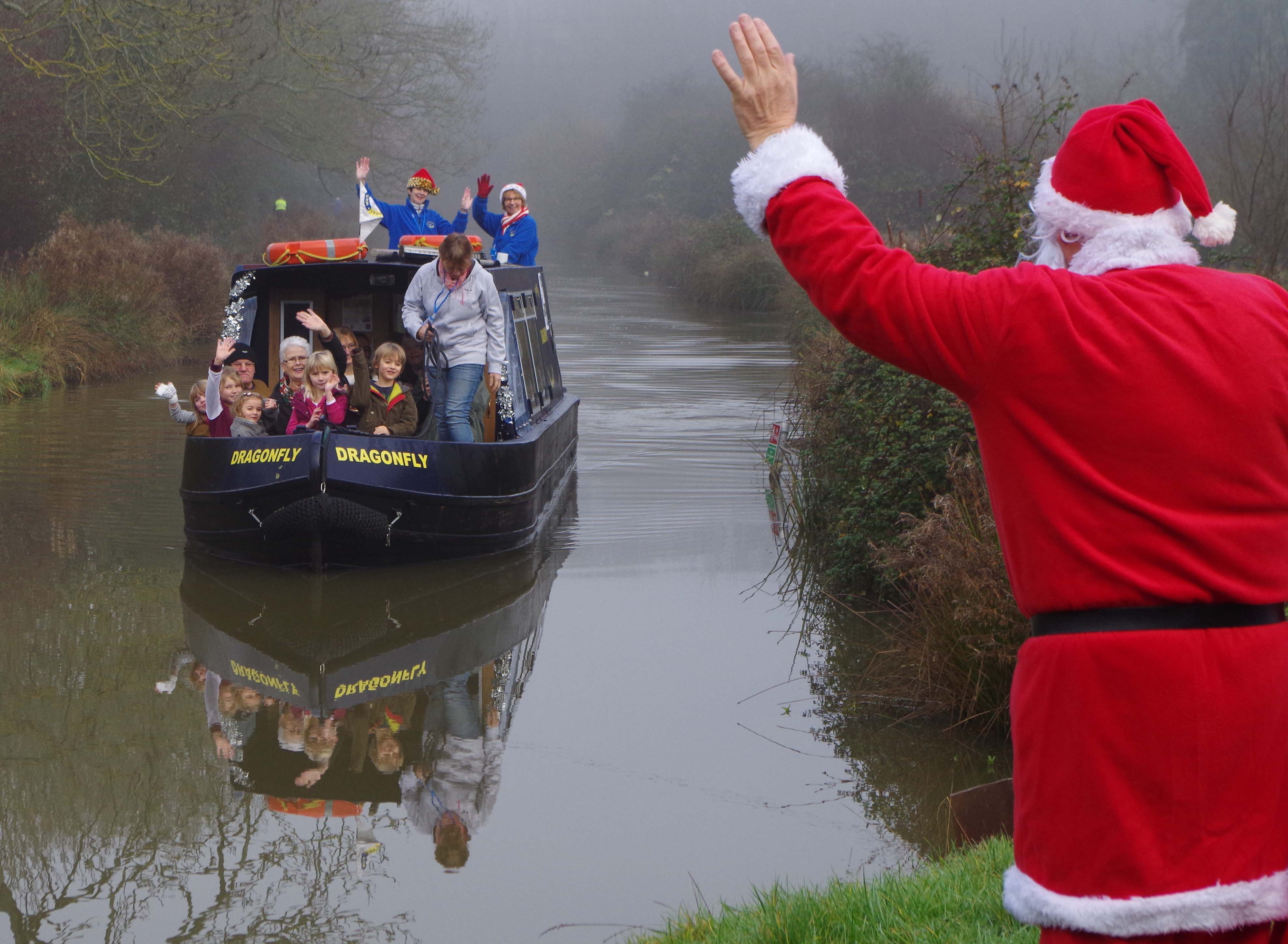 The Trust helps out
The Melksham Food & River Festival 2018
This year's Melksham Food & River Festival was even bigger and better than in previous years. For this, its fourth year, the entire free community festival was spread out over the whole weekend, and with over 70 stalls attending on both days, it seemed like most of the town had decided to come along and join in the fun.This is the 5th year of involvement for the Trust, as the 2014 festival was an all river affair organised by WBCT. It was a wonderful weekend in the park, but next year, we really must have a Trust Raft – a nice little winter project for those who enjoy messing around on the water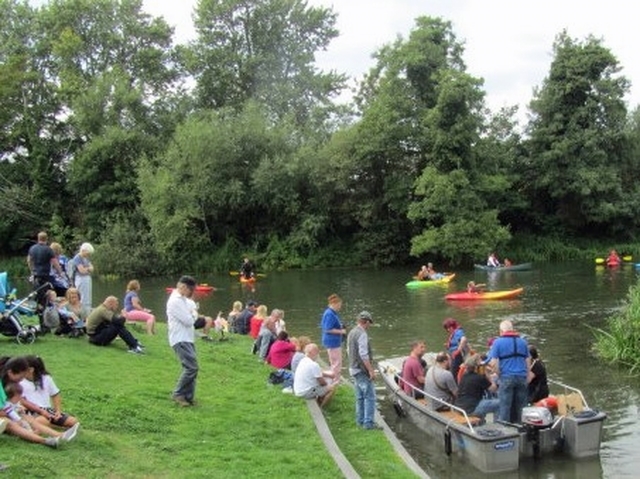 The Peterborough Arms
Very soon to be a pub with beer...
Another long-awaited success for the Trust... negotiations have been completed with the new landlords of the Peterborough Arms and a lease has been signed.
The Trust welcomes Brendan and Michelle Watkins, who have moved into the Peterborough Arms to prepare for opening shortly.
We are looking forward to working with them and wish them every success.
The fantastic volunteer team led by Dave Maloney are working flat out to complete the agreed final stages of the internal restoration ready for the opening.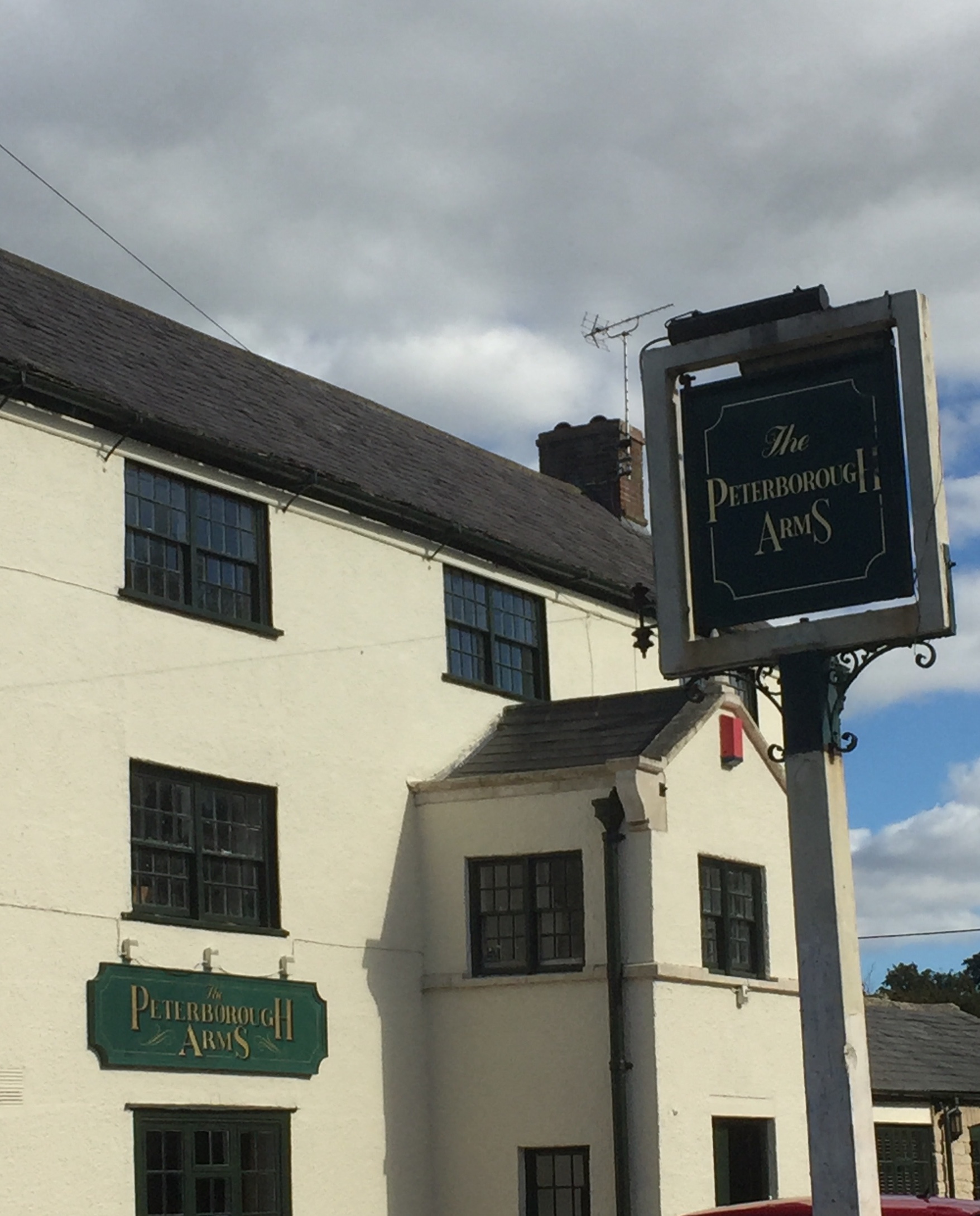 More good news
Dauntsey Lock Canal Centre Construction starts
With completion of the legal agreement for the change of access to Peterborough Farm, we are finally able to start the DLCC development and the lock side garden landscaping.
Temporary buildings, in accordance with planning permission, have been commissioned and are being constructed on site by teams from 3 WBCT branches. A great joint effort!
Funding has been received from Crapper & Sons, via the Landfill Communities Fund scheme, from a generous member's donation and from Aviva Community Fund for the construction of the Dauntsey Lock Canal Centre. We thank all our funders and supporters.
Trust AGM
Held at Grove on the eastern section
Great attendance at a very positive AGM on Saturday 13th October at Grove near Wantage
Presentations on achievements at Studley Grange and the Peterborough Arms and with reports on excellent work on GDPR and other compliance work during the year. The weather improved just in time to allow lovely and very interesting guided walks around the eastern section