Welcome to the March 2022 edition of On The Button
CEO's March 2022 update
WBCT's achievements in the 2021/22 financial year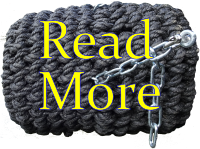 ---
Mouldon Hill stretch to be re-instated
The 1.1Km stretch of the former North Wilts canal line from the river Ray to Mouldon Hill, which was the subject of restoration work in 2007 and later, has reverted to nature in many places. We have now provided early stage funding for a major effort to turn this stretch into a more attractive place for Swindon based walkers and cyclists. We will be performing a full biodiversity study of the stretch to enable us to compare it "before" and "after" our work has been completed.
---
Trust engages with local councillors at East Challow
On 23rd March Peter Scatchard, Chair of our Vale Strategy Team, hosted a meeting of Oxfordshire and Vale of White Horse councillors in East Challow village hall. This was part of a process intended to create much increased awareness of our Canal Trust and its work in their respective areas.

Our CEO delivered an opening synopsis of the Trust's work and ambitions along our 112Km route. Peter then delivered a slide presentation setting out the canal and the Trust's history and its future plans for the canal in Oxfordshire.

During the subsequent question and answer session we received a very encouraging response and came away resolved to build on the contacts we had made at County, District and Parish council level.
---
Dragonfly trips resume
Dragonfly trips resume on Saturday March 26th - just in time for Mothers' Day! A rather ambiguous notice has appeared where the canal is blockaded, indicating that the blockade will be lifted (for Dragonfly only) in 'a few weeks' but only temporarily. Unless & until we have firm dates, we will be running our shorter 'Dragonfly experience' trips from that date.
If and when the blockade is lifted we will need to do a number of trial runs, clearing weeds, plastic bags etc from the canal and checking that it has not silted up too much in the two years the boat has not been running; we will have to do this before even advertising our proper trips, which would be to a different timetable and at different prices. We will keep the public informed via our Facebook page and on the website.
---
Visitor Centre
The Visitor Centre in Swindon is now open five days a week, thanks to the recruitment of more volunteers. The only days it is closed are Wednesdays & Sundays
You can find more details at the link below.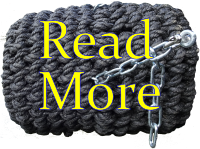 ---
Signs Improvement Group
SIG, the Signs Improvement Group, has created a template for 'Entrance' signs (the ones on the towpath that give information about the canal, both general and local) and 'Compound' signs, to indicate our property. All signs have a QR code, linking to further information about that particular locality. Designed by Marilyn Trew, well-known local artist and Marketing Manager for Royal Wootton Bassett, they have been piloted in that Branch and will be disseminated with appropriate local information to replace the existing signs in all Branches. We have recruited a graphic designer, who is presently assisting in the MCC area. A budget is being set to replace existing signs along the line; further work is to be done concerning brown signs, information boards and new 'Entrance signs at other points where the canal intersects with public rights of way.
---
Temporary Works Coordinator
At the last Executive Committee meeting, the need was highlighted for an Temporary Works Coordinator -- the post has been advertised on several websites; any takers?
---
WBCT Online Talks
The third in the series of monthly online talks takes place this evening (31st March). The talk will give news from the Wilts & Berks Canal Trust Branches.
---
200 Club
The March draw has taken place. The winning tickets were: 1st prize = 193 2nd prize = 77 3rd prize = 10
The winning ticket numbers for 2020, 2021 and 2022 can be found at https://www.wbct.org.uk/get-involved/200club

---
For regular news updates follow our Facebook page - https://www.facebook.com/wiltsberkscanal and visit our website - www.wbct.org.uk