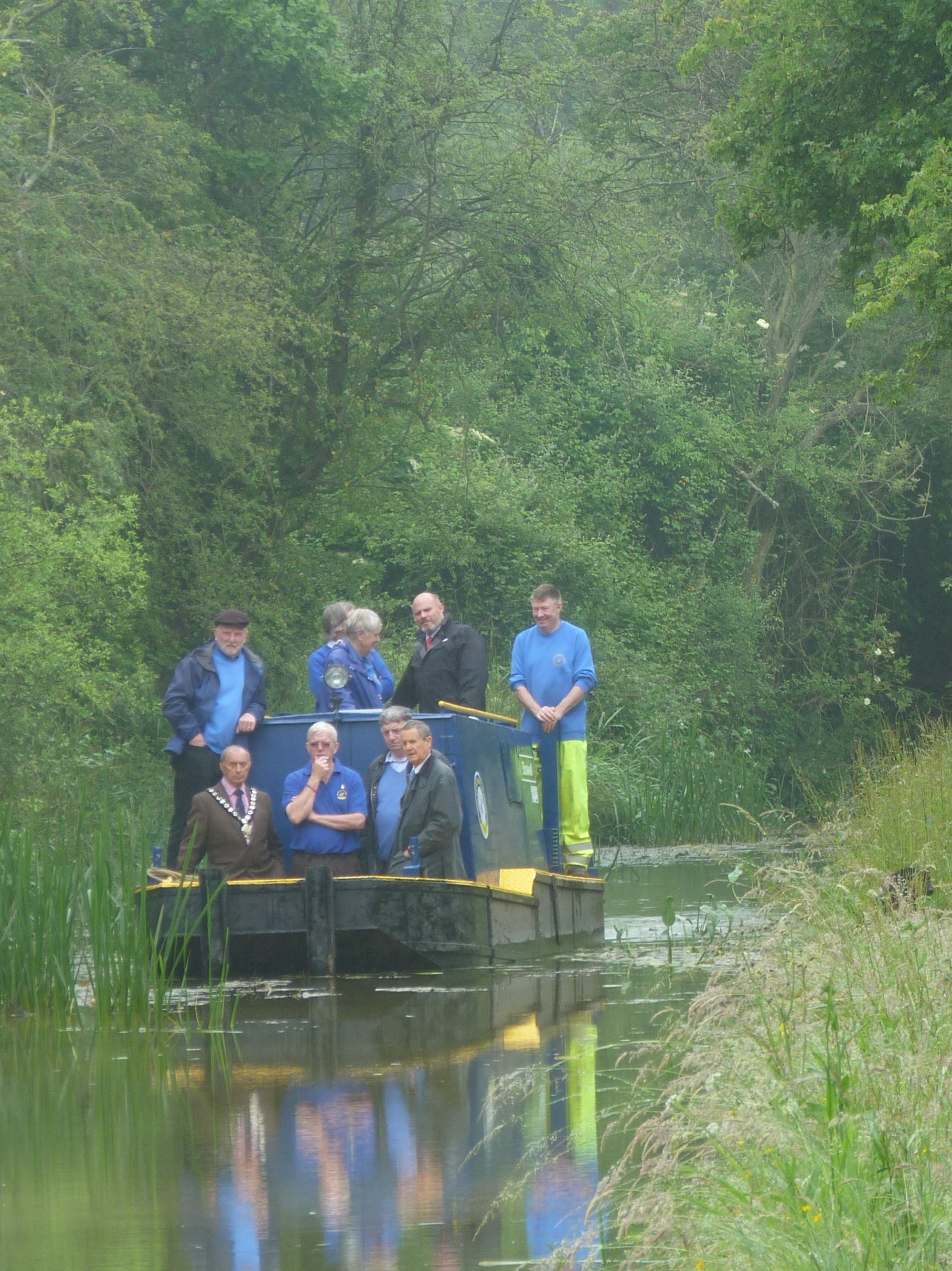 Work boat Boswell was officially launched at the end of June by Michael Hills, CEO of Hills Group who has donated funds via Community First and Landfill Community Fund for the old British Waterways work boat to be purchased, reconfigured and repaired. It is over 100 years since a narrow boat was seen on this section of the canal.
The launching on 22nd June was attended by the Mayor of Chippenham, Directors of the Trust and Trust members.
Boswell will be used to carry materials along the line at Pewsham and to help with weed control and distribute silt entering the canal from feeder streams.
So where did this project all start? Some years ago Hills Waste donated us funds to buy a work boat. So Martin Stubbs and Tim Herd from MCC set off to view a number of ex-British Waterway work boats and came back with a beauty or Boswell, as she is known.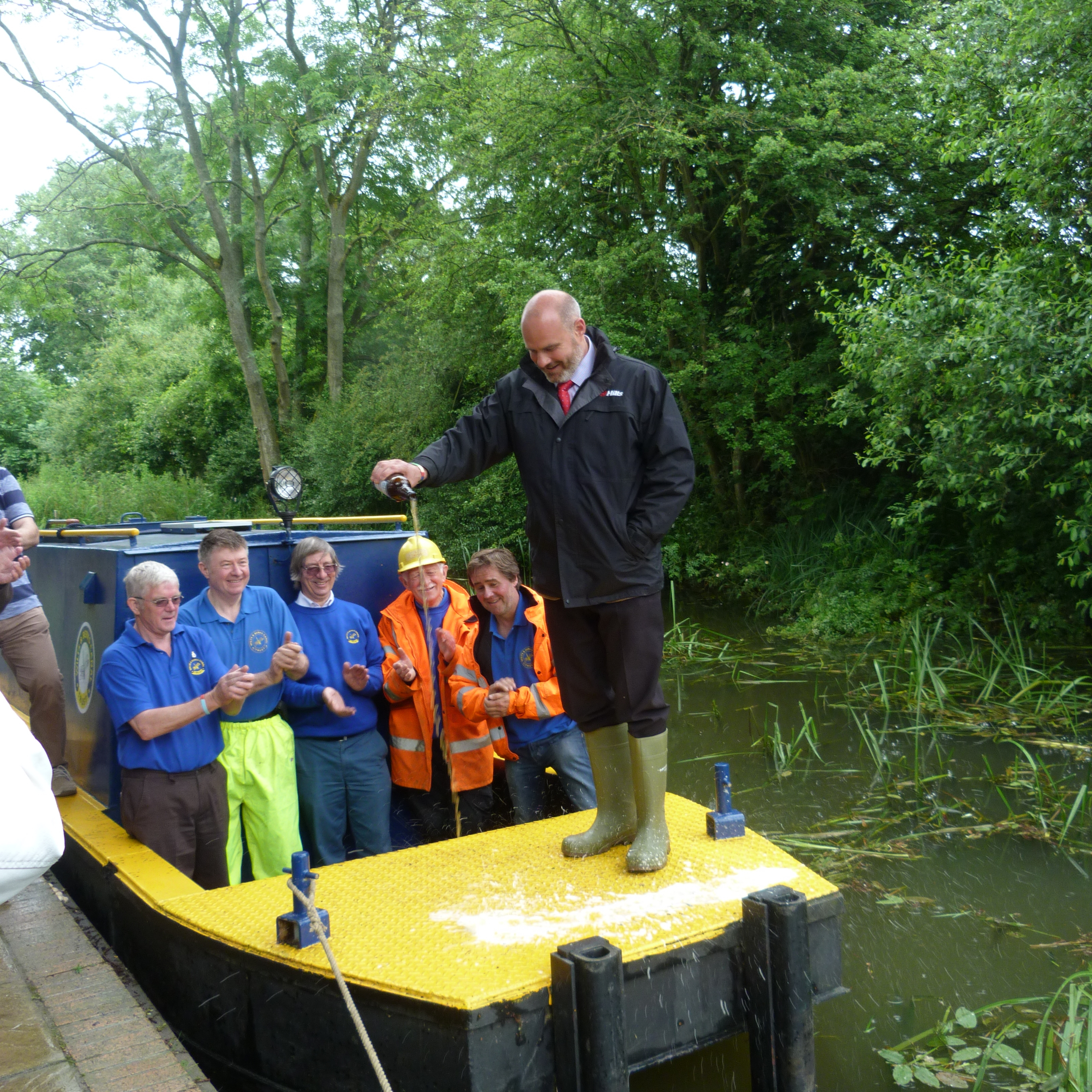 Boswell was too long to turn around on the Pewsham stretch (we have no winding holes – a turning point when a basin is created so that 80 foot boats can turn). Consequently, Tim used his skills to cut the boat in half, with a plasma cutter no less, and fabricate a bow and stern on each half so we now have a small tug and a butty. (canal barge without an engine). All of the fabrication work was done outside at Foxhangers near Devizes… thank you to Colin Fletcher Vice-Chair of the Trust.
Boswell was then transported to Pewsham. Martin Stubbs and Richard Evans led the restoration team and Rob Jones is our main electrician/engine man.