Inclusion Project: skill sharing with young adults with learning difficulties
A pilot project started in January 2017 for 12 months period to test the model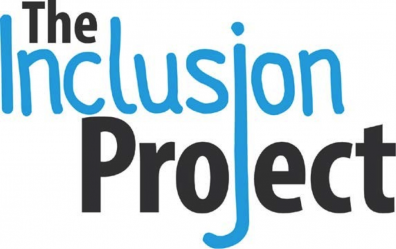 The Inclusion Project is an organisation working with young adults with learning difficulties will partner with WBCT in pilot project of work placement taster sessions based at the PA of a few hours duration on a bookable day Mon to Friday from 9 am to 5 pm.
"The Inclusion Project is an innovative initiative that promotes a healthy, social and active lifestyle for young adults with learning difficulties. The emphasis is for participants to be included into the happenings of the community. Post education life can be an abyss for people with learning difficulties; it can be difficult to find activities during week days that will facilitate the lifestyle that young adult's desire. The Inclusion Project is set to solve this issue."
Inclusion Project clients will arrive with their mentors/carers
They will work with a WBCT volunteer mentor at our HQ base in a safe learning environment but with access to all the resources of both our canal environment and our organisation, through a number of basic, very clearly defined and supervised tasks tailored to each client and their abilities, all to help with gaining life skills and celebrating outcome successes.
Skill sharing will include work place skills, arts and crafts, social skills, etc
The Inclusions Project currently has 30 young adults within their programme. As the programme proves successful, funding will be sought to extend the programme in terms of numbers and days per week and to enable the programme to be rolled out to other safe learning locations along our canal from Melksham through Swindon to Abingdon in Oxfordshire.