The Transitions Project: Learning, Training & Work Experience
… and our Canal

"water adds value… enabling communities and individuals to achieve great things together"
Wilts & Berks Canal Trust is a members & volunteer organisation with a proven track record over many years in developing and implementing training courses and experience placements to enable our members to engage with our project, become volunteers and achieve their individual goals.
We have undertaken this work in a supportive and inclusive environment, where each volunteer is appreciated and valued for whatever contribution they can give no matter their activity level, age, gender or social and economic circumstances.
We have trained volunteers in the use of dumpers and excavators: volunteers have been given knowledge and experience to enable them to undertake brick laying, strimming, hedge-laying and narrow boat skippering: design engineering, IT skills, hospitality and event management and presentation skills have all been part of our ongoing training programmes: H&S knowledge and competency, magazine production, graphic design and layout, financial and book keeping skills, administration and record keeping, gardening, painting and decorating… the list of skills and knowledge available to our volunteers via professional training and managed experience learning is endless.

The Future for Community Engagement … a new active model
The Transitions Project
WBCT now has the capacity and the opportunity to extend our reach to include other communities along our canal: we are using our HQ building at Dauntsey Lock as a safe learning environment for the development of a series of programmes aimed at individuals who need help to engage with their communities.
We will do this by providing individual integrated programmes of courses and work placements leading to assessment based competency certificates. We will use canal related learning as an integral part of the project, using our heritage, our environment and our volunteer skills to create a unique experience for our participants with the expectation that we will all share in the learning process.
We are partnering with many organisations along our canal line from Melksham through Swindon and into Oxfordshire, to provide an exciting, challenging but supportive learning and work placement experiences to enable vulnerable individuals in need to take that step forward in their lives, to identify their goals and, with work and fun, to achieve them with our help.
When the pilot is proved, we are looking at model being transferred to other waterway organisations. Presentations have already been made to Wiltshire Council, Stroud District Council, Canal & River Trust and regional government and organisations in the Brabant area of the Netherlands and have generated great interest and support.
Programmes arranged or in pipeline to date with our partners


Inclusion Project: skill sharing with young adults with learning difficulties

A pilot project started in January 2017 for 12 months period to test the model

The Inclusion Project is an organisation working with young adults with learning difficulties will partner with WBCT in pilot project of work placement taster sessions based at the PA of a few hours duration on a bookable day Mon to Friday from 9 am to 5 pm.
"The Inclusion Project is an innovative initiative that promotes a healthy, social and active lifestyle for young adults with learning difficulties. The emphasis is for participants to be included into the happenings of the community. Post education life can be an abyss for people with learning difficulties; it can be difficult to find activities during week days that will facilitate the lifestyle that young adult's desire. The Inclusion Project is set to solve this issue."
Inclusion Project clients will arrive with their mentors/carers
They will work with a WBCT volunteer mentor at our HQ base in a safe learning environment but with access to all the resources of both our canal environment and our organisation, through a number of basic, very clearly defined and supervised tasks tailored to each client and their abilities, all to help with gaining life skills and celebrating outcome successes.
Skill sharing will include work place skills, arts and crafts, social skills, etc
The Inclusions Project currently has 30 young adults within their programme. As the programme proves successful, funding will be sought to extend the programme in terms of numbers and days per week and to enable the programme to be rolled out to other safe learning locations along our canal from Melksham through Swindon to Abingdon in Oxfordshire.
Wiltshire and Swindon Users' Network 3M's Memory Café: skill sharing

Founded in 1991, The Wiltshire and Swindon Users' Network was the first User led organisation in Wiltshire and one of the pioneering organisations in the country. It was formed by people who use health and social services, to promote user involvement and support people to have a voice.
WBCT will be partnering with WSUN to provide gardening and other craft activities with memory groups using skill sharing with WBCT volunteers.
In an exciting development, the programme will also participate with Dauntsey Parish Council's Decorated Wheelbarrow Competition, all part of their work within CPRE's Best Kept Village Competition: a great step forward in the aim of seeking to increase connections with community and the community's aims.
3Ms group will use our HQ building at Dauntsey Lock as an outreach centre
WBCT to attend Devizes WSUN Conference on 28.03.17 where we will be demonstrating some of our craft based skill sharing activities
Outreach work with other organisations
Community Art Groups: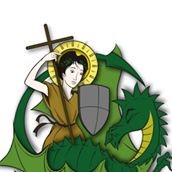 Stratton Community Art Group
Supported by Stratton St Margaret Parish Council

From their facebook page:
"Lots of lovely work going on yesterday at the Art Group plus fun and laughter, tea coffee and biscuits! What's not to like! Every Monday drop in 9.30 until 12noon
This group meets weekly on Monday and are working on a project on canal art to produce calendars and notelets with a group of 12 adults looking to engage more with their community
WBCT involvement started with the 2016 WBCT review and a brief of Pewsham programme Heritage Heroes. Plans are being made to have an art day on Dragonfly in the summer and a day out visiting the Heritage Heroes canal site near Chippenham.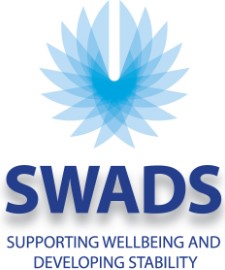 SWADS

40+ Years of Dedicated Community Support in the Swindon area and much more to come…
The charity was formed in 1974 and the name has evolved over time in line with the developing services.
In April 2016 SWADS made the decision to return to its core strengths and values. In line with our new vision for SWADS we have changed our name to Supporting Wellbeing and Developing Stability which we feel better reflects the new direction. This incorporates not only addiction but anything that may be affecting health and wellbeing on any level. We recognise that everyone has different needs, therefore all clients have an initial personal assessment and a tailored care plan to support their wellbeing.
We have truly exciting plans for the future to provide new and enhanced services for the Community we serve
WBCT are proud to be working with SWADS in a programme looking at canal art and its folk tradition as part of their work with their clients.
Plans are being made to have an art day on Dragonfly in the summer and a day out visiting the Heritage Heroes canal site near Chippenham.
Partnerships to come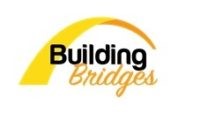 CF Building Bridges: mentoring and skill sharing

One to one mentoring process to assist youngsters from Wiltshire and Swindon with multiple problems to gain access to the world of work through volunteering and skill sharing with WBCT volunteers
Meeting being arranged to progress via Community First and WSUN

Motiv8: skill sharing and sheltered workshops

Social enterprise model based in Portsmouth seeking access to the canal network to roll out their model of sheltered workshops for young adults with disabilities/and or transiting from care/criminal justice systems
WBCT possibly to be their first regional pilot: in discussion for April 2017


Healthwatch Swindon & The Inclusion Project: mentoring volunteering

Work with Healthwatch Swindon and The inclusion Project to provide one to one programmes for young adults with combination of severe learning difficulties and obesity to gain access to exercise and increase activity levels. The Inclusion Project alone has 10 young adults in the weight range 20 stone plus.
69% of 0-16 years olds in the bottom 20% of income bracket are obese in the Swindon area
Use volunteering activities based at WBCT HQ in Dauntsey Lock to motivate and reward increased activity levels with volunteering, showing outcomes as a result of activity (where exercise alone has no direct immediate outcome)
Discussions ongoing with programme being developed

Certification

Develop a volunteer certification scheme (VCS) based on 2 levels of instruction/training (Trainers and Mentors) using on the job learning and evaluation which can be rolled out to all skill sharing activities and also throughout all our volunteering roles, supplementing the existing "ticket" specific restoration skill training system
• Develop an external evaluation of our VCS scheme via CRT/IWA
• Use this system to evaluate and record individual achievements by participants
• Use this system to inform outcome analysis for feedback loops to funders and statutory organisations
WBCT: The Transitions Project: For all of us
A new way of looking at volunteering and community engagement within the WBCT and wider in the Waterways movement
Together we can do great things… come and join us