Volunteers prepare to uncover Melksham's 'lost' canal
Hardworking volunteers have taken the first steps towards uncovering a former waterway on the edge of Melksham.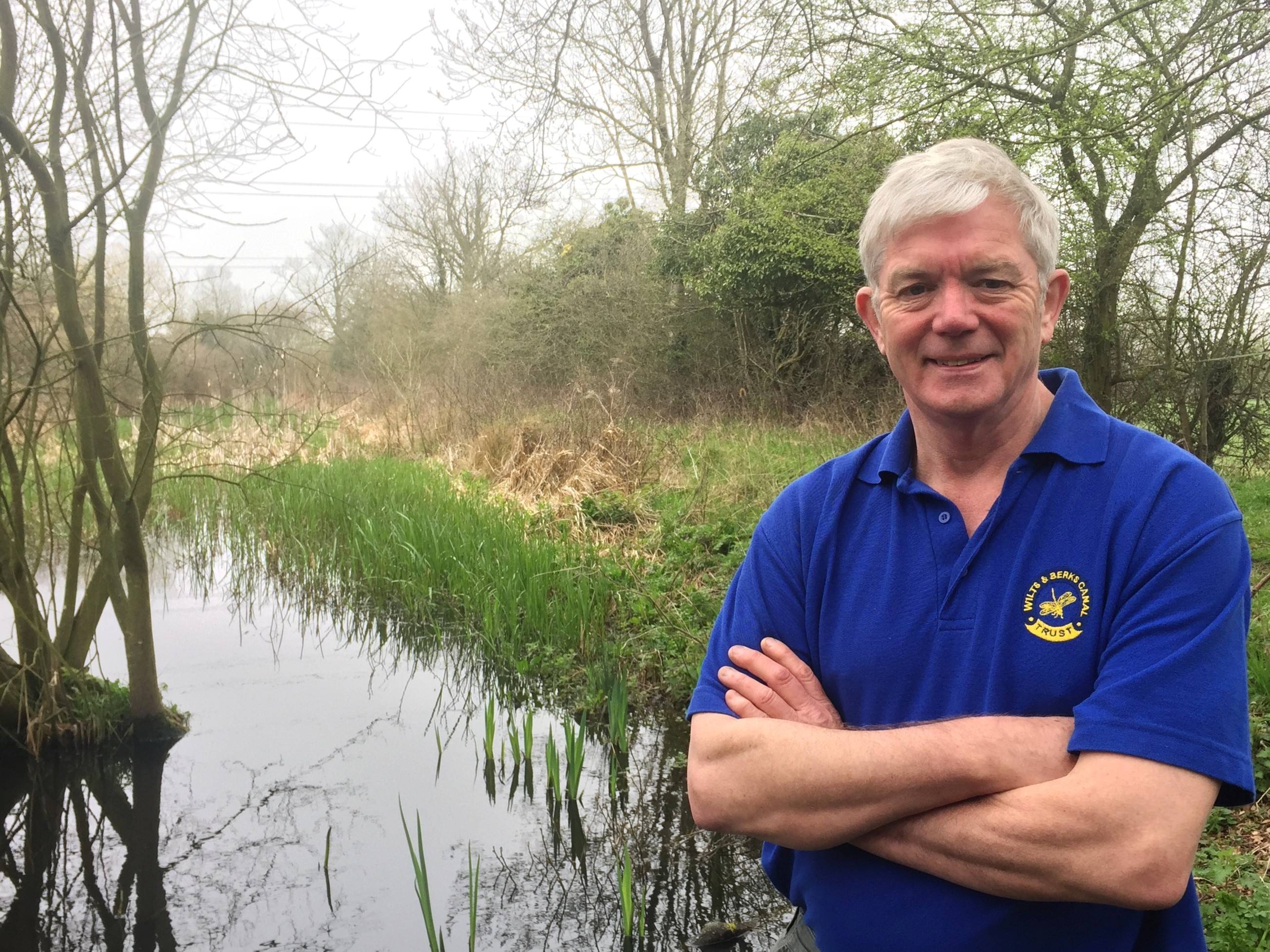 The Wilts & Berks Canal Trust has started to clear a stretch of the line in countryside off Lower Woodrow, on the northern edge of the town.
In 2018 the charity purchased six acres of land which, combined with landowner permission to access adjoining fields, allows volunteers to work on more than a kilometre of the former waterway.
Prior to the coronavirus pandemic, workparties removed several abandoned outbuildings which were once used by local farmers.
Once the lockdown ends, local volunteers will then start removing dead trees and clearing their way along the towpath.
Dave Maloney is the chairman of the Melksham, Chippenham & Calne branch of the Trust.
He said: "The former outbuildings were unused and in a very poor state of repair when we acquired the site, so the safest option was to take them down and recycle the materials.
"Our next step will be to remove several of the dead trees while ensuring there's no disturbance to local wildlife.
"Once that work has been completed, we can start clearing the undergrowth to reveal the towpath – you can still see much of the original line and it's even possible to walk along several sections."
Dave added: "Longer-term, with further funding, we want to dredge this stretch of the canal and refill it with water – despite the length of time which has passed, several of the culverts are in a surprisingly good condition.
"The Trust has already restored a similar section between Reybridge and Pewsham, providing a new wildlife corridor and a popular attraction for walkers, runners and cyclists, so it would be fantastic if we could create something similar on the edge of Melksham.
"Ultimately, if we can attract support from other local landowners, the various stretches would then be joined together to create a fully navigable waterway for the benefit of the whole community."
The aim of the Wilts & Berks Canal Trust is to restore the waterway from the Kennet & Avon Canal near Melksham to the Thames & Severn Canal near Cricklade and the River Thames near Abingdon, connecting Chippenham, Calne, Royal Wootton Bassett and Swindon.
Visit www.wbct.org.uk