Alan Timpson 1943-2004
Chairman, Cricklade Branch 2002 -2004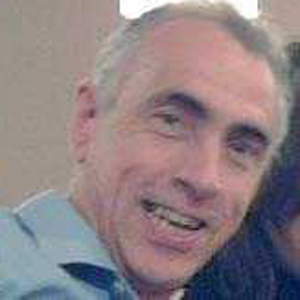 Alan swept into the River Key Aqueduct on one of our work parties. We were assembling scaffolding. This tall, lanky man was riding one of those laid-back pushbikes with a little flag on top of a six-foot high aerial. He crawled off of his contraption and said, "Hello, I'm Alan. Can I join". That was the start of an eventful but wonderful friendship for us all in the Cricklade branch.
Alan was a computer planner, had experience of electronics, a welder, and part-time local politician. A fit man who could dig away for hours removing river silt, bricks and d?bris but would also volunteer to work on any equipment or engine repairs. He knew about canals and narrow boats and was even an apprentice bricklayer to Ron. We recall that he proudly took his family underground, at the River Key Aqueduct, to show off some of the brickwork repairs he had worked on. Alan was a gentle man and nobody can ever remember seeing him angry at anything or anyone. Even when told off, normally for safety reasons because of his enthusiasm, he would screw his face up, point his finger up in the air say, "Oh yes" and then carry straight on.
He became our branch chairman two years ago with the same enthusiasm. His last trip out was only a few days before he died. We managed to take him to our new project, Hayes Knoll Lock. He was too ill to get out of the Land Rover so we drove him right onto the site. He was pleased with the progress so far and was heard even under the influence of the morphine trying to work out how to gain access across some land. I have had the privilege to see a little of the way he tackled his illness, a brave and tough man, who near his death was also calm and prepared. A poetic moment for me was to see him writing his granddaughter Lucy's 18th birthday card; she was only 5 years old at the time. This calm, I believe, was not only because of his Christian belief, but the support given to him by those around him especially his wife, Barbara, and daughters, Diana and Laura, who cared for him in such a wonderful loving way.
We knew Alan for only two-and-a-half years in the canal group but he made such an impact on us and we will all miss him so very much.
Dave Warren. Cricklade Branch