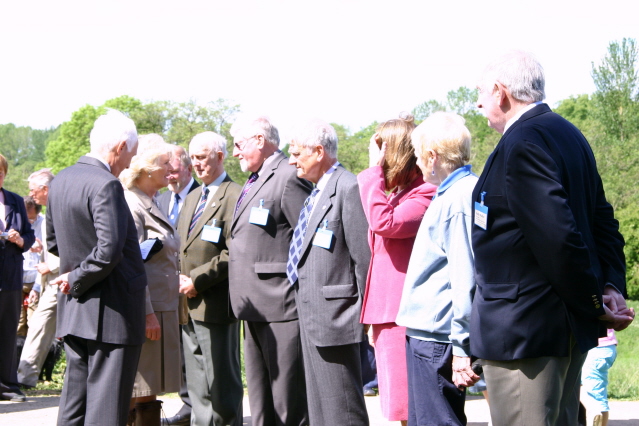 At the opening of Double Bridge in May 2009, the Duchess of Cornwall talks with Ray Denyer, Vic Miller and Peter Smith.
Royal Wootton Bassett
Branch news
We are sorry to hear of the death of Ray Denyer. Ray was active in the restoration of the Kennet and Avon, then when that was done moved his work to the Wilts & Berks. He was active in the areas of liaison with Councils and landowners.
Contact information
The branch work party gets together every Wednesday, working on maintenance either at the Templars Firs end or around Chaddington lock. Contact the work party organiser John Bower at john.bower@wbct.org.uk or 01793 581257.