Change of Trust Chairman
Rod Bluh steps down as the Trust's Chairman, formal announcement.
The WBCT AGM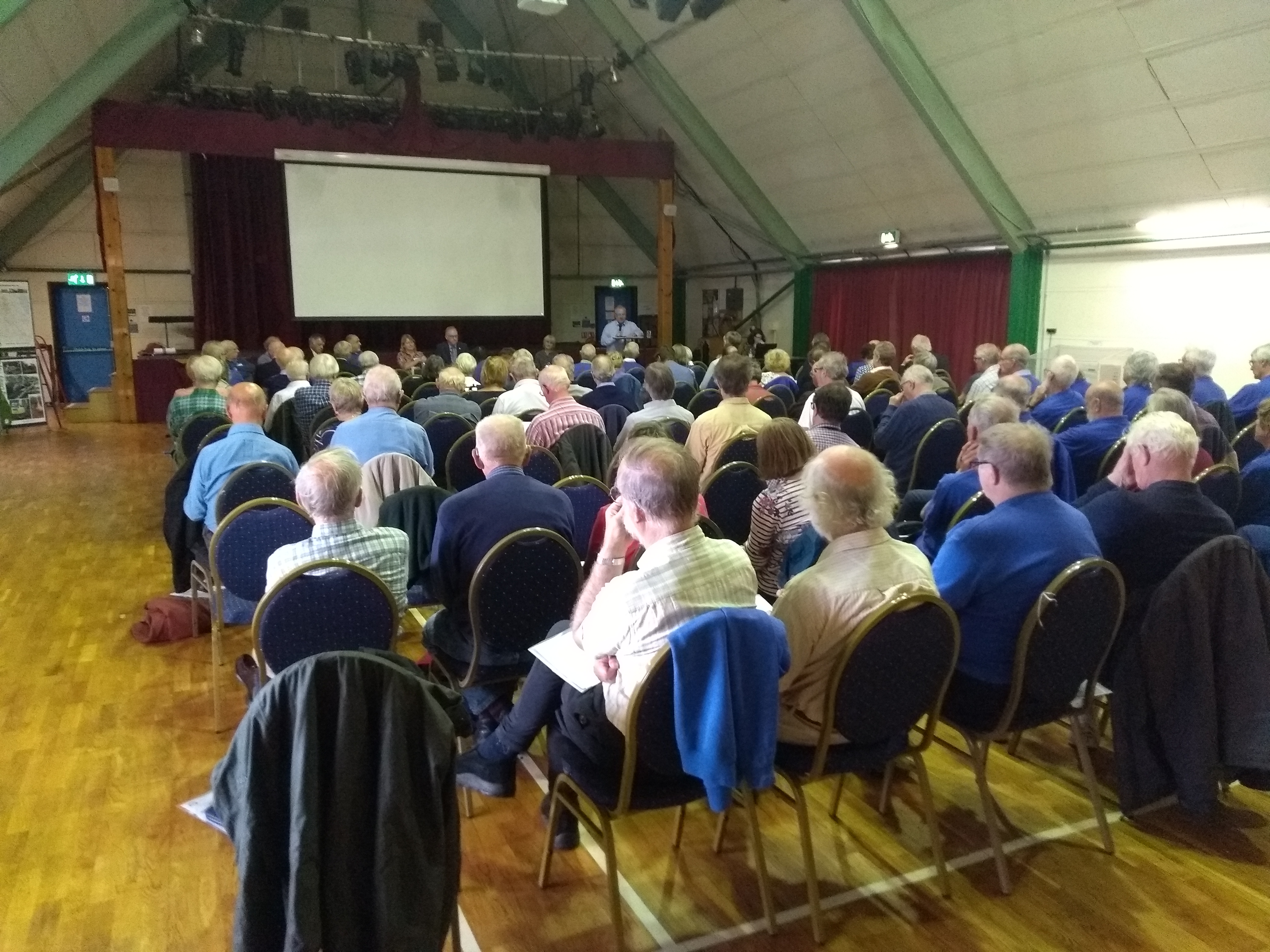 Great attendance at a very positive AGM on Saturday 13th October at Grove near Wantage
Presentations on achievements at Studley Grange and the Peterborough Arms and with reports on excellent work on GDPR and other compliance work during the year. The weather improved just in time to allow lovely and very interesting guided walks around the eastern section.
The Peterborough Arms…. very soon to be a pub with beer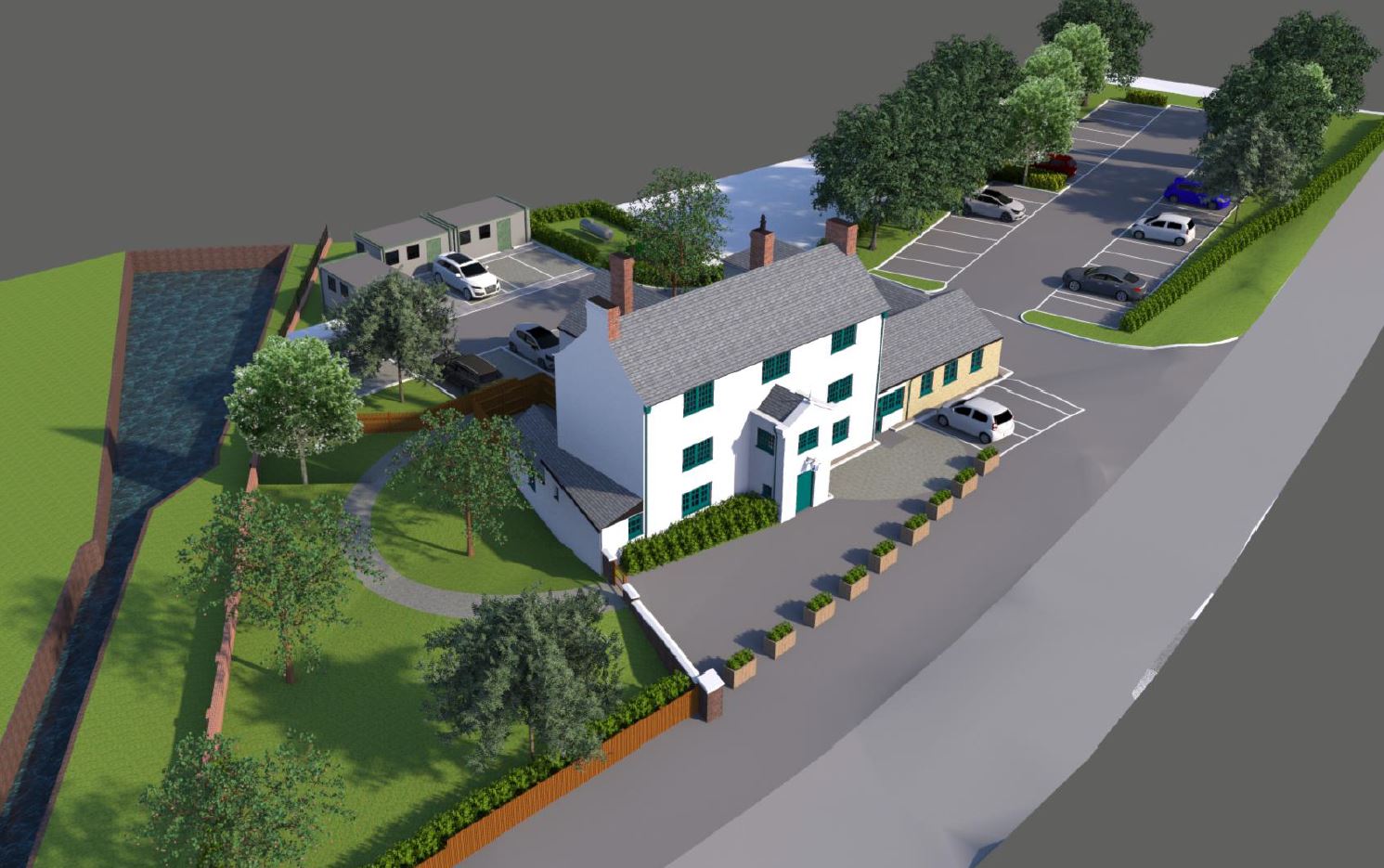 Another long-awaited success for the Trust...negotiations have been completed with the new landlords of the Peterborough Arms and a lease has been signed.
The Trust welcomes Brendan and Michelle Watkins, who have moved into the Peterborough Arms to prepare for opening in October.
Review of 2017/18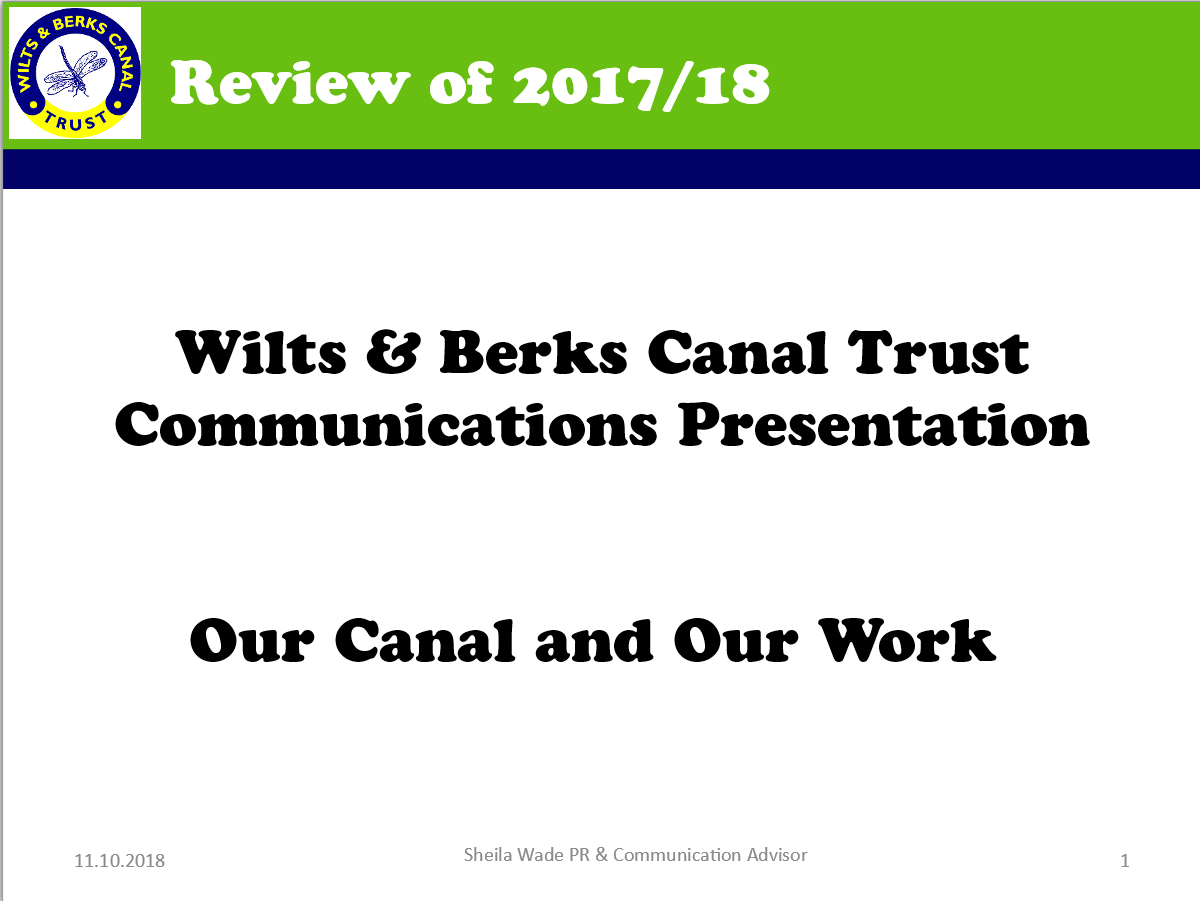 Our slideshow review of 2017-18
The Mary Archard at Royal Wootton Bassett
The Trust held a successful boat weekend, using The Mary Archard at Templars Firs, Royal Wootton Bassett over the weekend of 15th and 16th September.
Good weather over the weekend allowed 85 members of the public to experience the stretch of canal at Templars Firs for the first time by boat.
Development of the Dauntsey Lock Canal Centre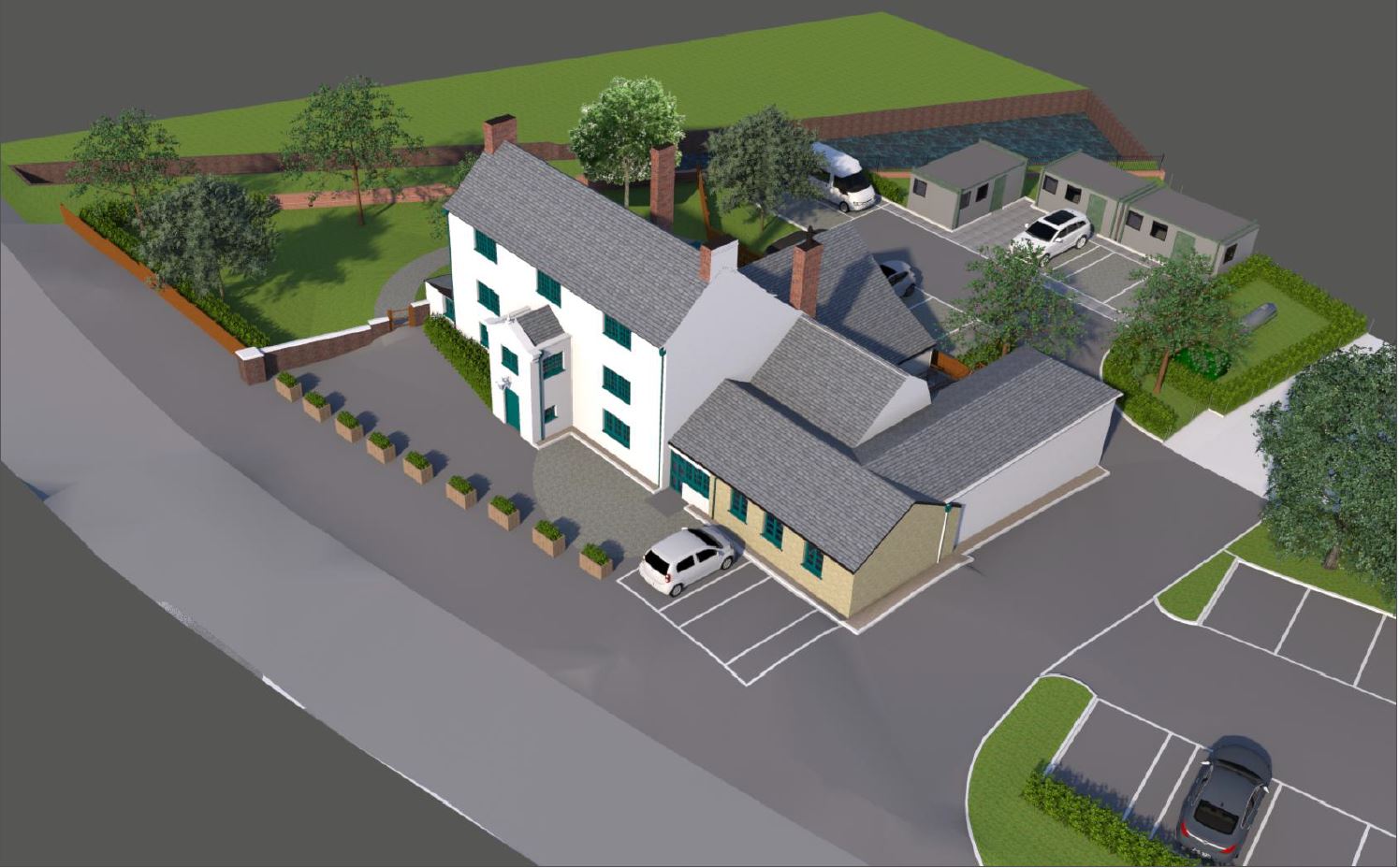 More good news for the Trust in Dauntsey
Funding has been received from Crapper & Sons, via the Landfill Communities Fund scheme, for the construction of the Dauntsey Lock Canal Centre.
Santa Trips on Dragonfly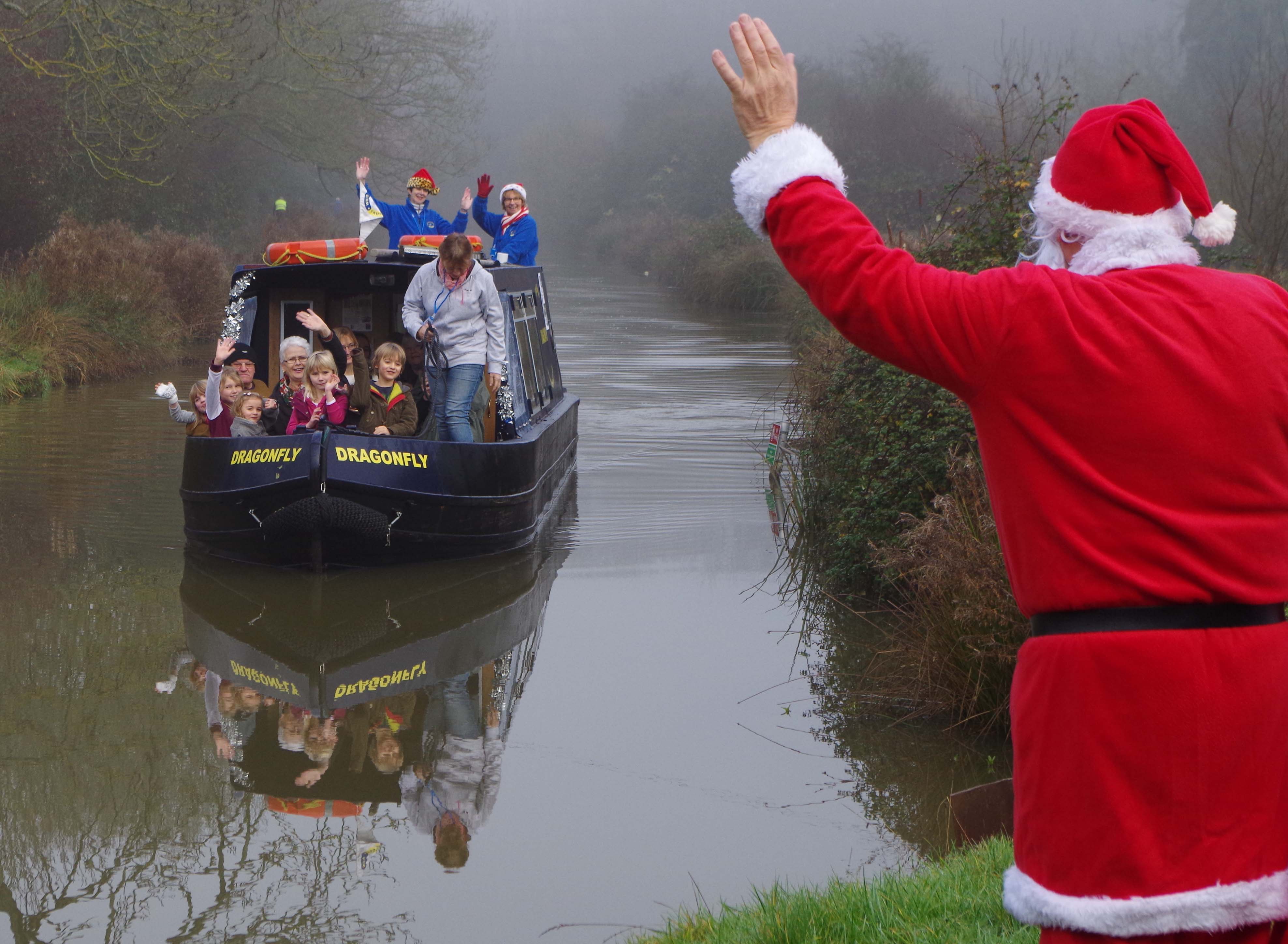 Our popular Santa trips are running again this year.
Thousands enjoy Festival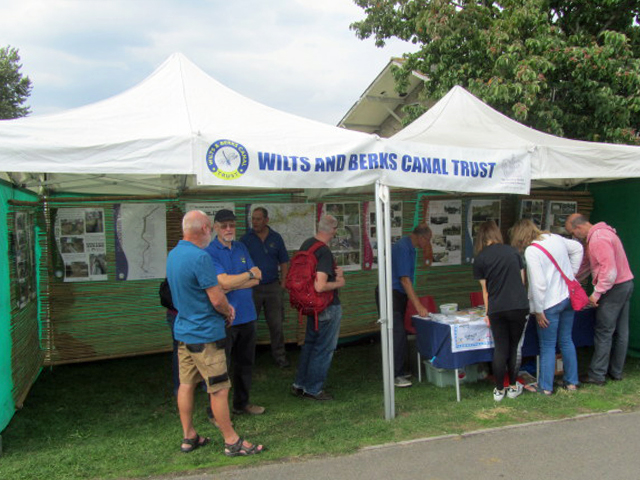 The Melksham Food & River Festival 2018

This year's Melksham Food & River Festival was even bigger and better than in previous years. For this, its fourth year, the entire free community festival was spread out over the whole weekend, and with over 70 stalls attending on both days, it seemed like most of the town had decided to come along and join in the fun.
Royal recognition for Chippenham volunteer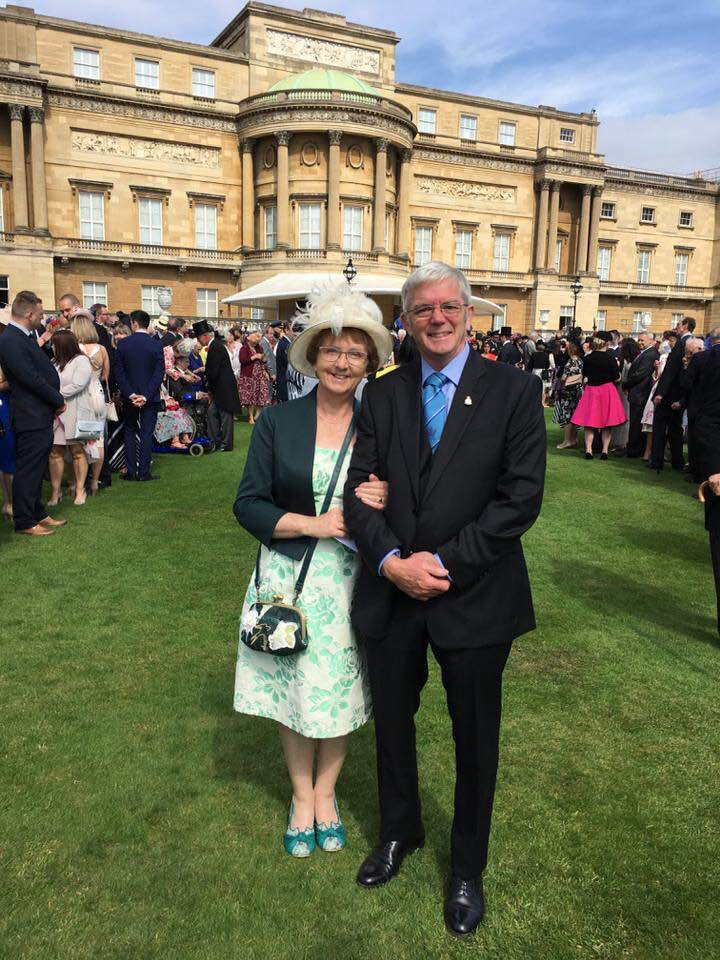 A Chippenham volunteer had his efforts recognised when he was invited to represent the charity at Buckingham Palace.
Dave Maloney was selected by the Wilts & Berks Canal Trust to attend one of this year's royal garden parties.
The 63-year-old is the chairman of the charity's Melksham, Chippenham & Calne branch and an executive manager.