Winter Ales, Cider and Sausage Festival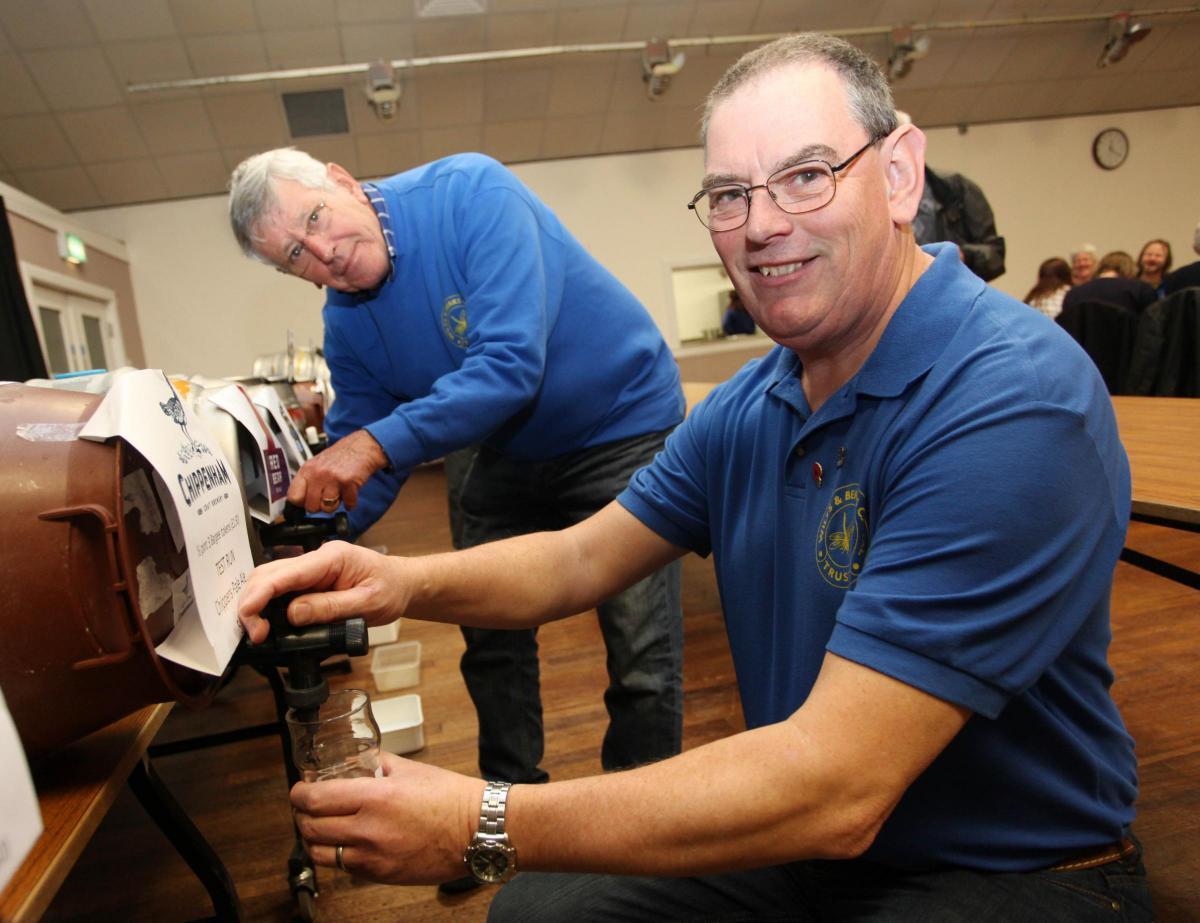 Winter Ales, Cider and Sausage Festival was held in Melksham Assembly Hall
Sports challenge raises £3600 for Wilts & Berks Canal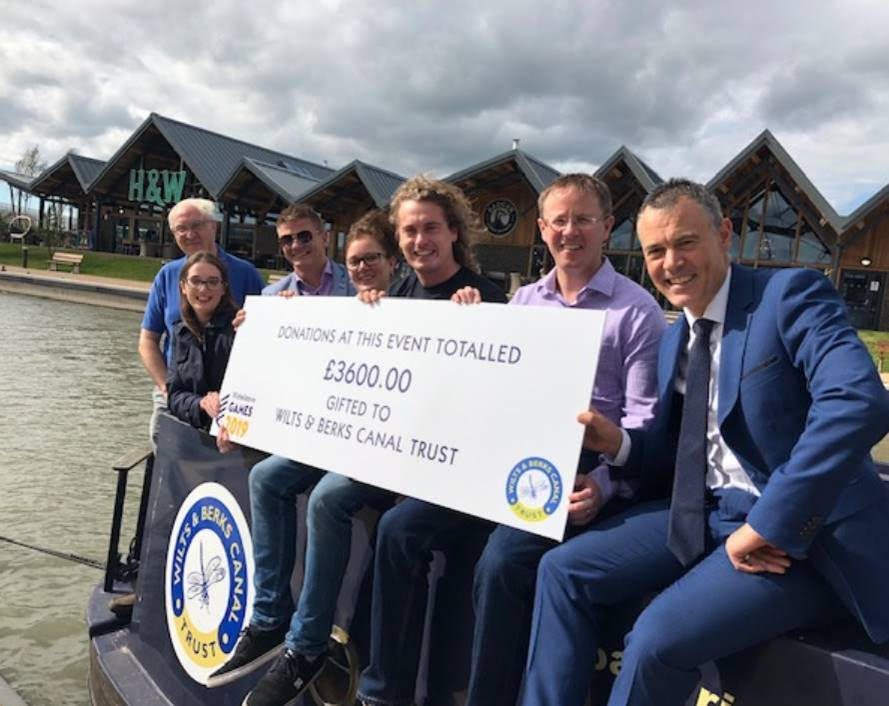 Fit fundraisers took part in a sports challenge to raise £3600 for the Wilts & Berks Canal Trust.
The first Wichelstowe Games were held on Saturday August 24th on the southern edge of Swindon, where a short stretch of the waterway has already been restored.
Conceived by Karl Drew, the General Manager of the new Hall & Woodhouse pub adjacent to the canal, the games involved teams competing across four events: cycling, climbing, canoeing and a tug of war. Prizes included a Wichelstowe Games trophy and meals / vouchers courtesy of Hall & Woodhouse, Waitrose & Partners, Swindon & District Canoe Club and Wilts & Berks Canal Trust.
The money raised will support the construction of a new slipway providing safe access into the water, near Beavans Bridge.
Trip boat Dragonfly back at Waitrose landing stage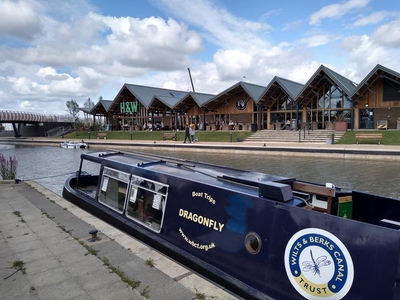 After the canal at Waitrose re-opened and water levels have recovered trips on our narrow boat Dragonfly are once again running from the landing stage at Waitrose.
Give As You Live - donate free as you buy online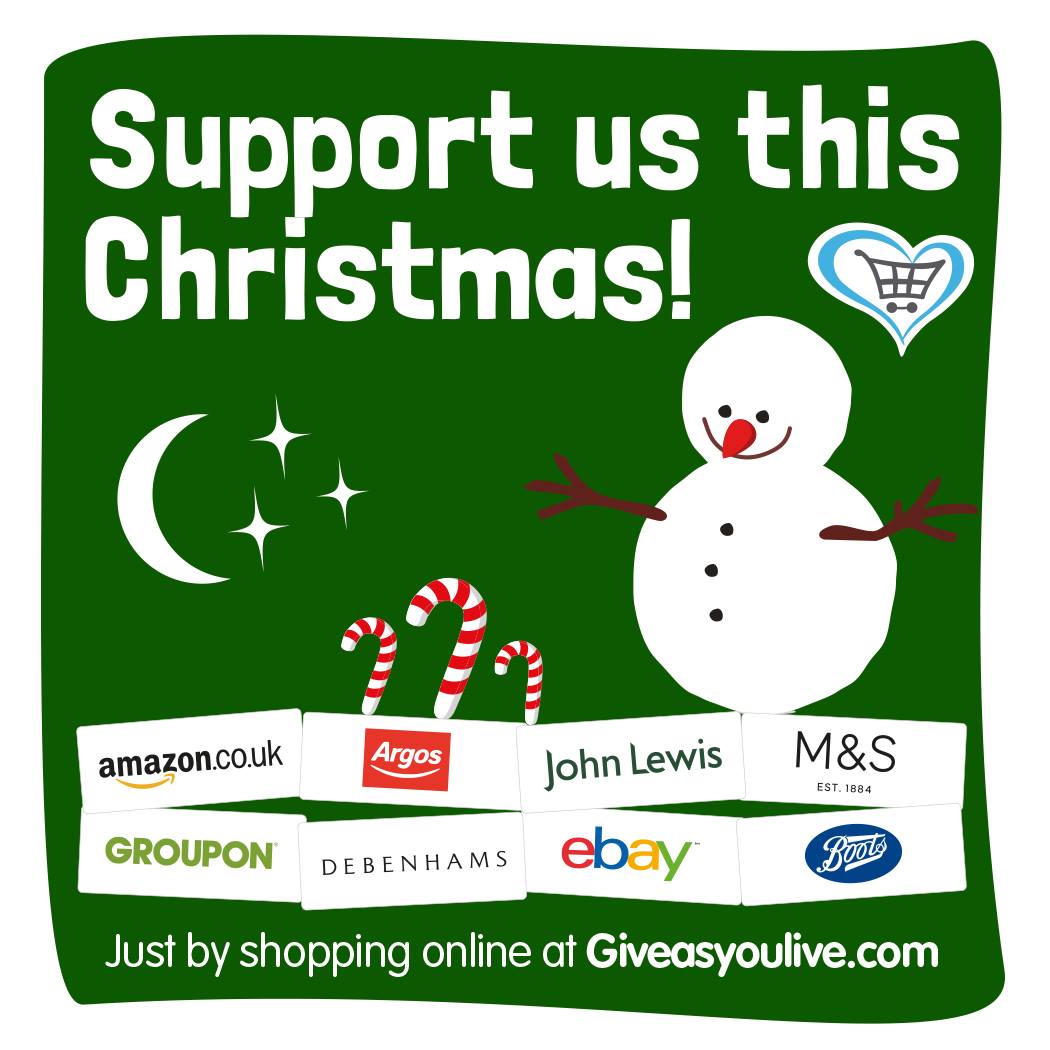 Shop & raise free donations for WILTS & BERKS CANAL TRUST
As a supporter of WILTS & BERKS CANAL TRUST you can raise free donations simply by shopping online using Give as you Live. Shop at over 4,100 leading online stores including Amazon, eBay, Tesco, John Lewis, Sainsbury's, M&S, Just Eat and Booking.com, to name but a few!
https://www.giveasyoulive.com/join/wiltsberkscanaltrust
Melksham Food and River Festival 31st August & 1st September 2019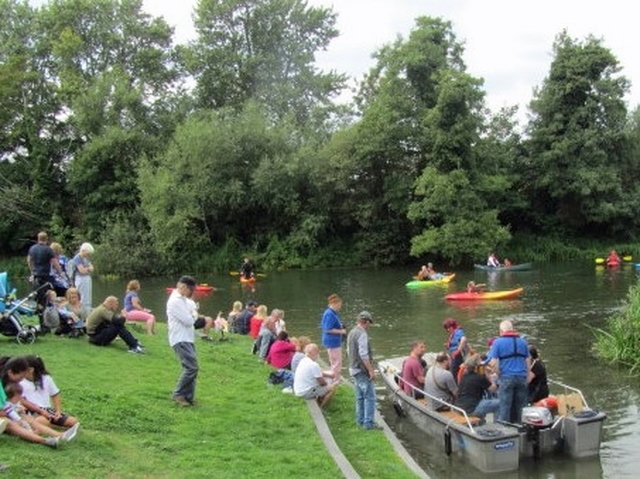 Enjoy a fun-filled family day out at the Melksham Food and River Festival in King George V Park. There's lots to do for the whole family, boat trips, canoeing on the River Avon, a children's funfair, face painting, rides on Frankie the canal horse, cookery demonstrations, live music and many artisan food and produce stalls to browse plus plenty of hot food & drink stalls and an onsite bar for whenever you need some refreshment.
Local housebuilders give boost to local charity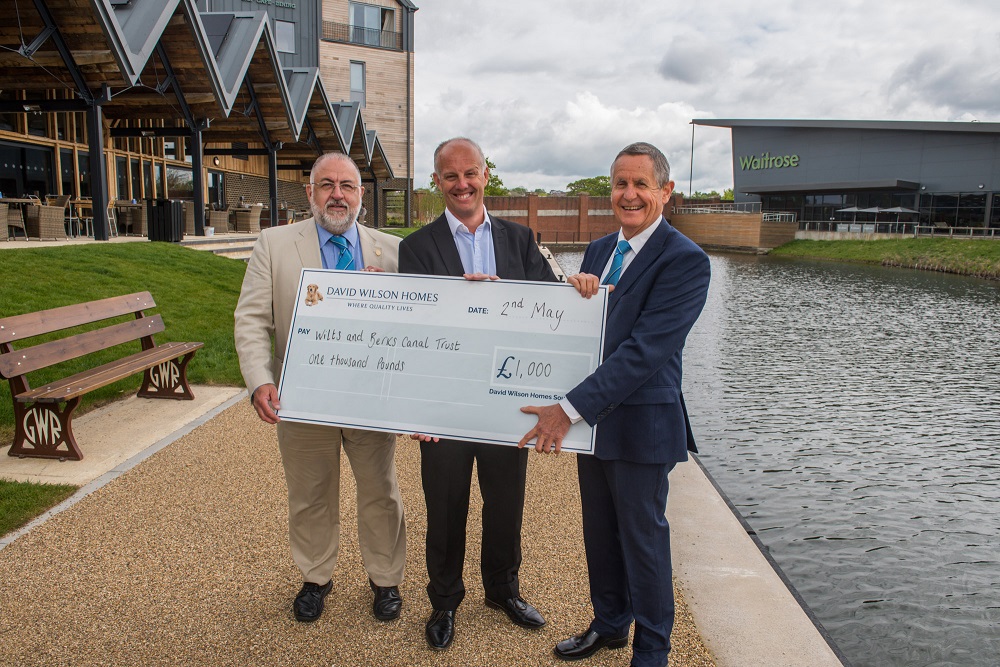 Local housebuilders, Barratt Homes and David Wilson Homes have dug deep to ensure local people with mobility difficulties can enjoy spending time on the water.
The companies have provided the Wilts & Berks Canal Trust with a £1,000 donation, which will go towards the organisation's 'Mary Archard' trip boat.
Take a boat trip to find Santa!
Bookings are now open for our popular Santa trips. These run from Waitrose, every Saturday & Sunday from Nov 30th till Dec 22nd and on Monday Dec 23rd (but not Christmas Eve).
The first annual Wichelstowe Games 24th August 2019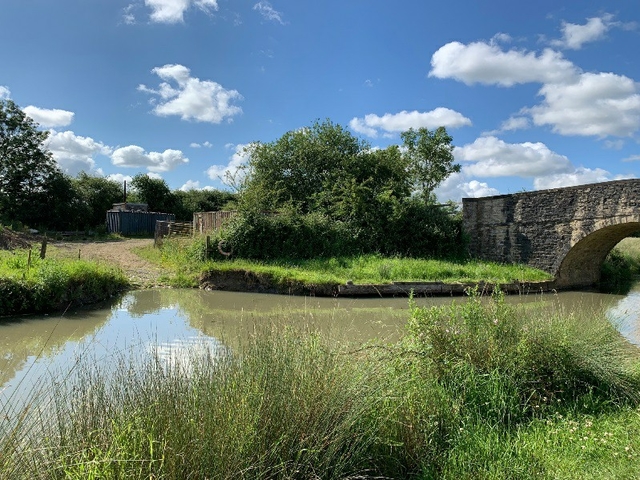 Hosted by Hall and Woodhouse at Wichelstowe, the first annual Wichelstowe Games are due to take place on Saturday 24th August 2019 between 10.30am and 5pm.
Photography Competition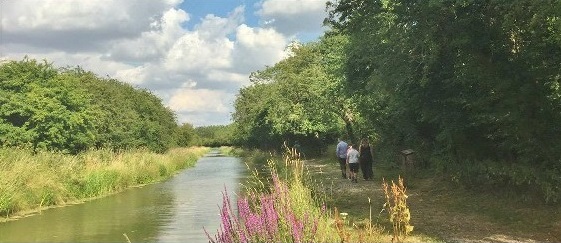 Wilts & Berks Canal Trust are pleased to announce the first of our Instagram competitions with the chance to win a trip on Dragonfly and have your photo published in our monthly newsletter. We want to show what our beautiful canal has to offer whether it's wildlife and walks or boats and bridges.
Send your photos in to This email address is being protected from spambots. You need JavaScript enabled to view it.
You have until our NEXT edition of OTB due out mid-June to get them in to us. The photo with the most likes on Instagram wins and the photographer will get a trip on Dragonfly and their winning photo published in our OTB newsletter and shared on all social medias. You decide on your subject, take a high-resolution photo ...and send them in.
For the competition rules please click here