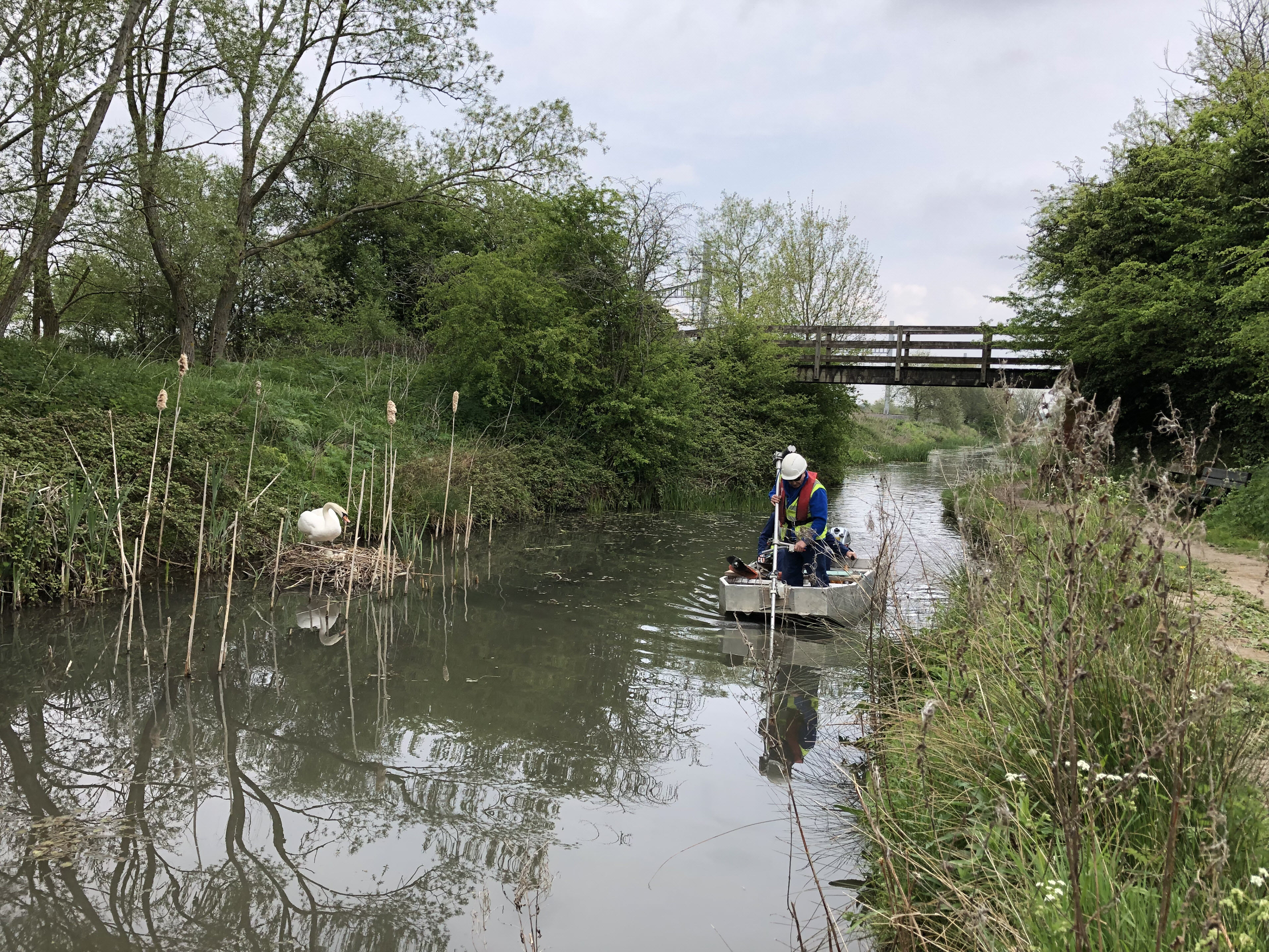 On Mayday vounteers of the Royal Wootton Bassett work party took the weed cutting boat out for the first time this spring. The canal needs regular attention otherwise waterweed grows too much. The nesting swans with their eggs were a bit apprehensive but they get used to the boat going up and down. However the next day ....
the eggs hatched and the cygnets took to the water......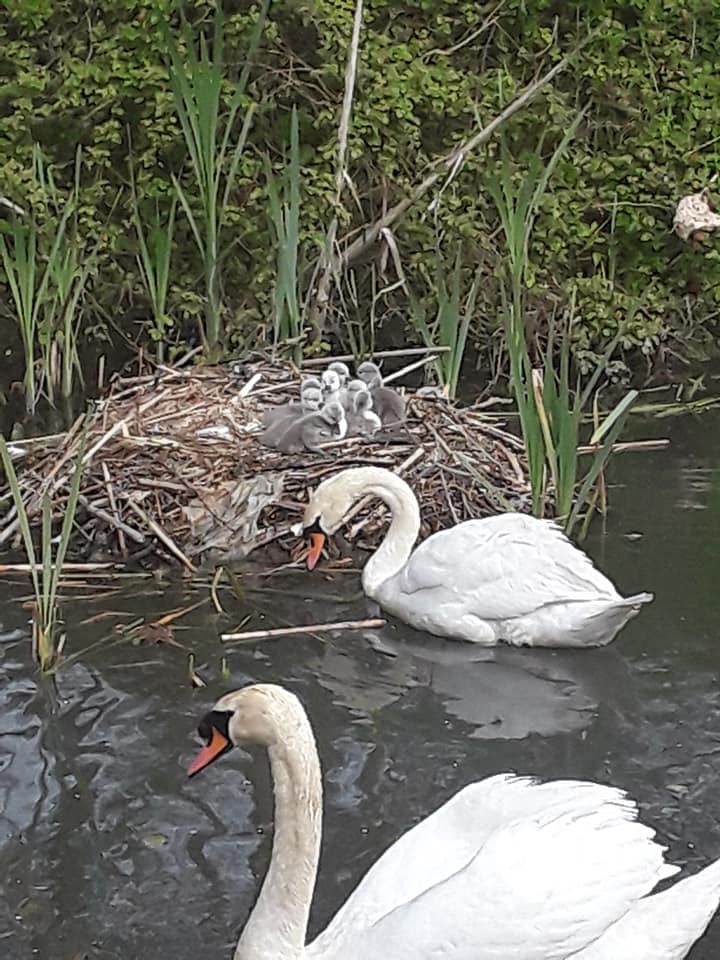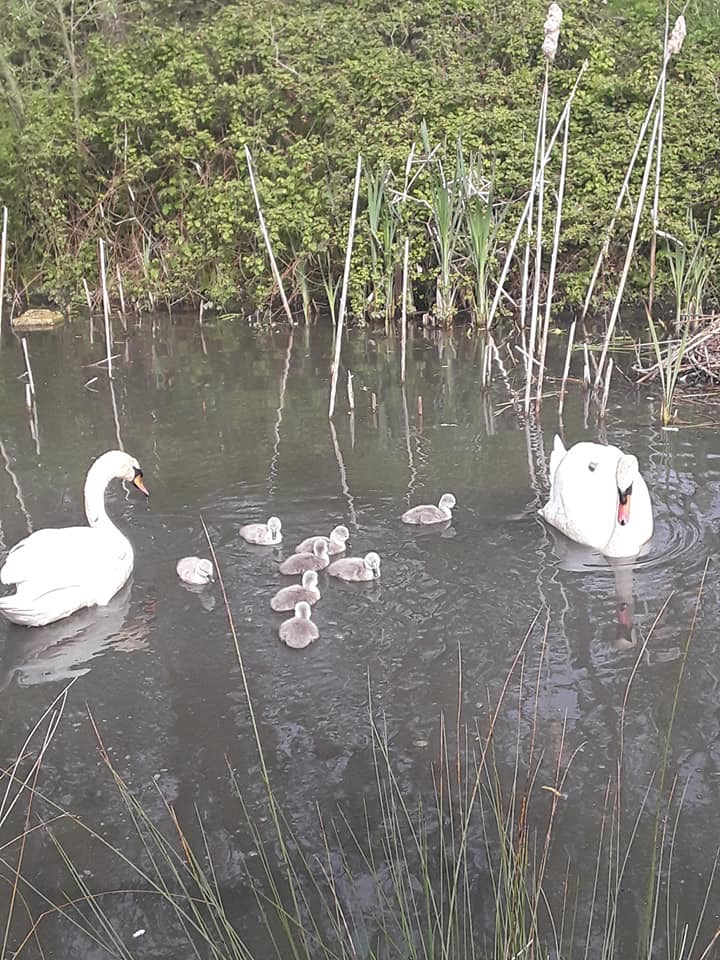 Thanks to Penny Birch for the photos of the cygnets. Look out for the lovely photos of the wildlife of the canal she posts on local wildlife Facebook pages.