Christmas Lights at Wichelstowe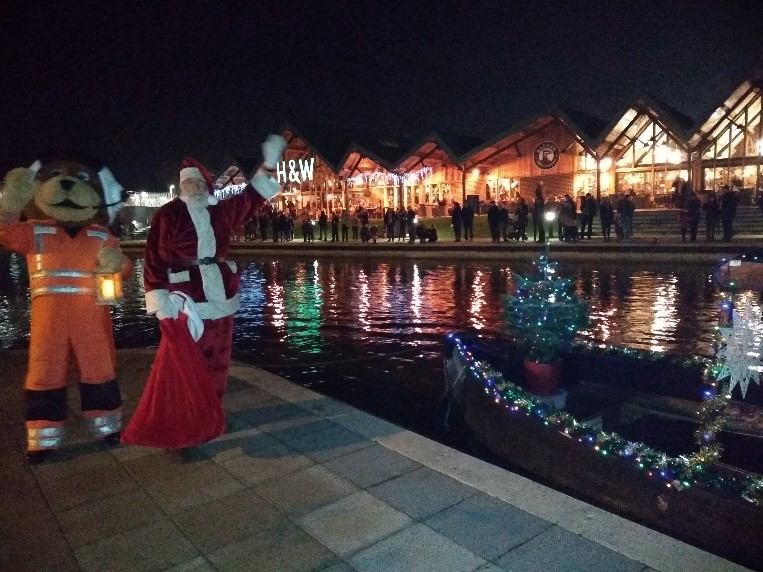 Wichelstowe was packed with hundreds of festive canal lovers on the chilly night of December 4th. Santa arrived on Dragonfly accompanied by additional reindeer boats!
A great night followed with carols and the switching on of the Christmas lights followed by Santa's grotto in the Hall & Woodhouse! Supporters of WBCT showed up in full strength and demonstrated the impact our canal trust has on local communities and, most importantly, festive spirit!