Getting under the M4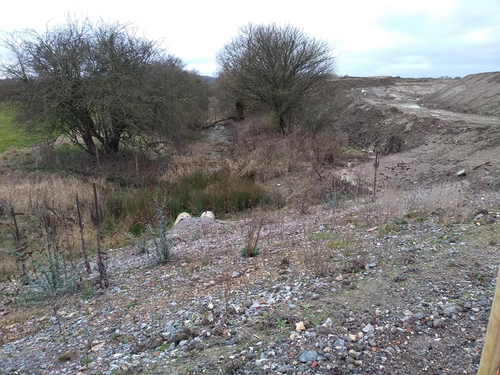 The Trust has set as one of its top priority targets to complete the canal from Swindon to Royal Wootton Bassett, where there are already significant lengths in water and more planned and consented. The big barrier, of course, has always been the M4 motorway, which cuts the original line of the canal near Junction 16. A new crossing point has been identified, where the road is high enough to get the canal underneath.
The restoration of the canal in Wichelstowe will take it right up to the motorway fence on the north side. On the south side, a new route is needed across farmland and the planned diversion of Wharf Road, which is part of the scheme to provide a new road into Wichelstowe from Junction 16. This length of canal is being designed now. The trust has struggled for years to find a way to get the actual road crossing built but has now identified a fund managed by Highways England that could pay for it. The trust has to justify the scheme and go through the application process. Discussions are being held with the agency and with design consultants that are expected to lead, in the next few months, to an application for funding of the feasibility and design studies.