Our Story
Water adds value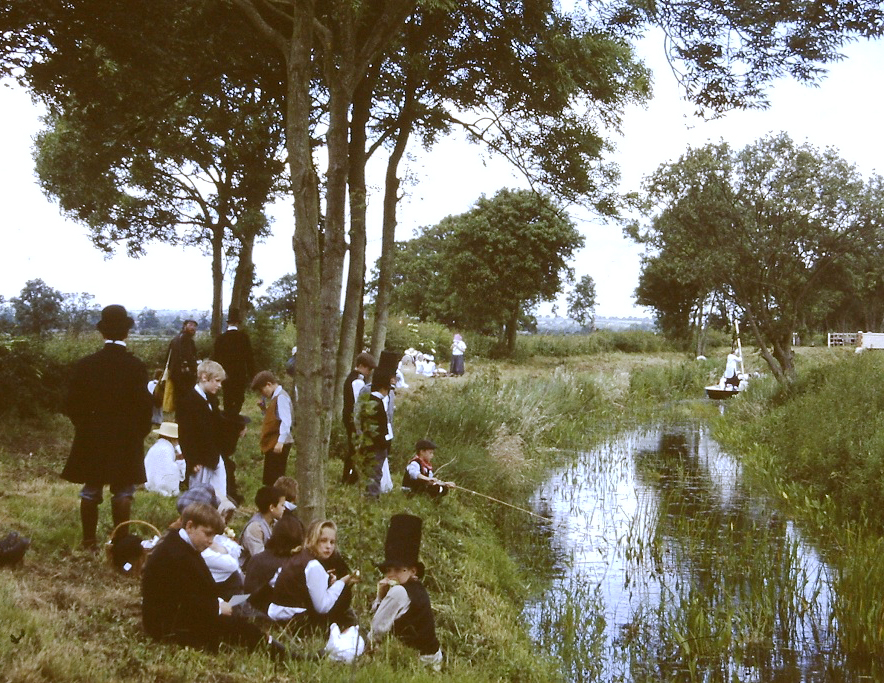 It's hard to over-estimate just how important canals were in shaping the Britain we live in today. They contributed to the phenomenal growth in trade during the 18th and early 19th centuries and brought prosperity to villages, towns and cities. Swindon was only a village when the canal opened in 1810, but it owed its later existence as a railway town because the Wilts & Berks Canal was there first.
And it's funny how things go full circle: here we are in the 21st century, and canals still have the ability to attract investment, stimulate growth and create jobs. These days the growth is largely fuelled by people rather than freight.
The Trust has come a very long way in the nearly 40 years since its inauguration and has grown from strength to strength through the generous input of countless numbers of volunteers working to protect, conserve and improve the route of the waterway for the benefit of local communities and the environment.
Since 2012 The Trust has been growing and developing into a professional restoration body, planning and managing the most complex and largest waterway restoration project in the UK. Along the way, we have organised river and canal festivals, purchased both a pub and more land, and continue restoration both through our loyal volunteers and using major contractors.
Our aim is to create a sustainable, accessible and desirable destination for people and wildlife by restoring the historic Wilts & Berks Canal as a blue and green corridor through the region, adding economic, lifestyle and biodiversity value as the canal winds its way through communities and landscapes. We will create a regional treasure to be cherished by all.
It's time to create an environment both we and our children can be proud of…
It's time to inspire and excite…
It's time to put our canal at the heart of everyday life for everyone…
Our History
1793 Robert and William Whitworth were commissioned to survey a route for a canal allowing coal to be shipped from the Somerset coal fields to the towns of Wiltshire and Berkshire.

1795 On the 30th April a Bill was granted the Royal Assent and work was then able to commence on the building of the canal at Semington.

1810 Friday September 14th: Abingdon was the venue for the lavish opening ceremony of the completed 52 mile canal.

1841 The Great Western Railway was completed from London to Bristol. This resulted in a loss of trade from the canal to the faster railway service.

1901 Stanley Aqueduct was breached, causing a long pound to run dry of water and preventing any possibility of through boat traffic.

1914 After a thirteen year delay an Act of Parliament finally allowed the Canal Company to officially abandon the canal.

1977 The Wilts & Berks Canal Trust was formed (originally styled The Wilts & Berks Canal Amenity Group).

1997 A Partnership was established to support the work of the Trust.

2006 Her Royal Highness the Duchess of Cornwall became Patron of the Trust.

2012 The Trust, in recognition of its outstanding voluntary work in the community, is awarded The Queens Award for Voluntary Service.

2014 Purchase of canal side pub "The Peterborough Arms" from Wadsworth's Brewery

2015 Studley Grange restoration project commences

2015 Re-organisation of Trust into separate governance and delivery management structures, ensuring Trust is "fit for purpose" for the increasing speed and complexity of restoration. Trust wide consultation on re-organisation.

2016 New Executive Directors appointed and new Board of Trustees formed.

2017 The completion and opening of the restored canal at Studley Grange

2018 The opening of the restored Peterborough Arms at Dauntsey Lock

2018 The contruction and opening of the Dauntsey Lock Canal Community Centre

2019 The re-opening of Canalside in Wichelstowe