Swindon Branch
Contact Information: John Farrow, Branch Secretary: 01793 490672 This email address is being protected from spambots. You need JavaScript enabled to view it.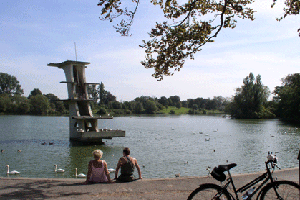 Coate Water
Background
By the late 1700s and early 1800s when the Wilts and Berks Canal was built, Swindon was a small market town still based on the hill now often referred to as Old Town. The Canal route went through flat fields north of the town. The North Wilts Canal was added in the 1810s to join the Wilts and Berks Canal from near the site of the current bus station to the Thames and Severn Canal at Latton, north of Cricklade. Between Chaddington, east of Wootton Bassett, and South Marston was the highest point of the Canal and there were no locks for nearly 9 miles. To keep the Canal topped up, Coate Water was created.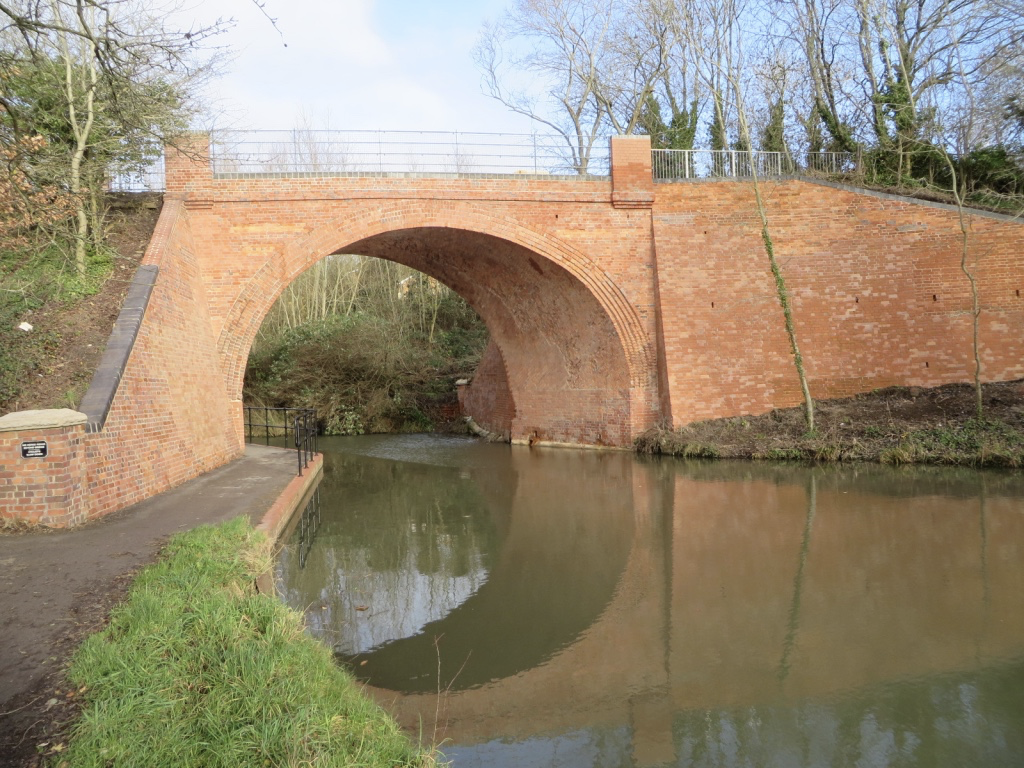 Cheltenham to Andover Railway Bridge over the Canal south of King's Hill
The Canal today
When the Canal was formally abandoned in 1914, the land usually went to adjacent landowners and in the Swindon area, much of the original Canal route has been built over. However, there is still evidence of its existence. In addition to Coate Water, there is a section in water from King's Hill to Wichelstowe where the Trust's trip boat Dragonfly operates. One can walk along the old route through town from Kingshill Road along Canal Walk, Fleming Way, across the Magic Roundabout and on to Greenbridge and Stratton. The route of the North Wilts Canal goes under the railway just west of the station along the back of the Oasis and through Cheney Manor. The partially restored Canal forms the Western edge of Mouldon Hill Country Park.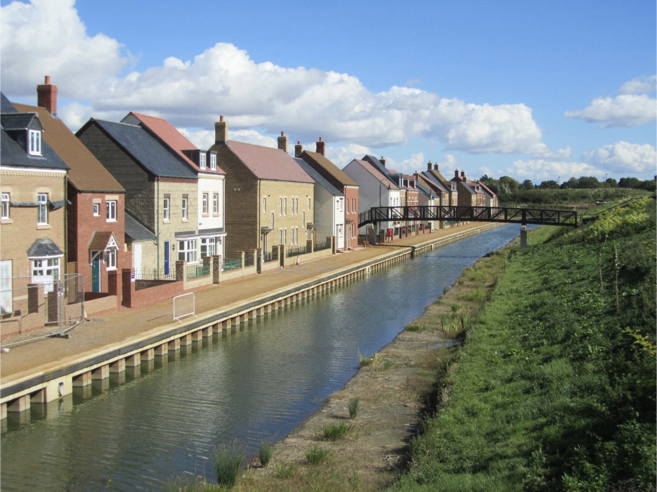 Houses by the canal at East Wichel
Plans for the Canal in future
Because much of the route through what is now Swindon is used for other purposes, it is intended to take the mainline of the Canal to the south of the town, under the A419 near junction 15 of the M4 and join up with the original route west of Shrivenham. The new stretch of Canal at East Wichel is part of this plan. It is intended to bring the Canal back into central Swindon and northwards along the route of the North Wilts Canal.
Swindon Branch
The Trust has branches along the whole length of the Canal with the aim of being the local focus for the restoration of the Canal. Swindon Branch has meetings on the first Wednesday of the month (bi-monthly in winter - see Trust diary for confirmation of dates and venue) and an annual Canal Evening usually in June. There is a volunteer work party most Sundays to help maintain the existing Canal (contact details for officers and the work party are in Dragonfly magazine). The Branch has stands at events during the year to inform the public about the Canal and encourage involvement. John Farrow also gives talks about the Canal and may be contacted at This email address is being protected from spambots. You need JavaScript enabled to view it..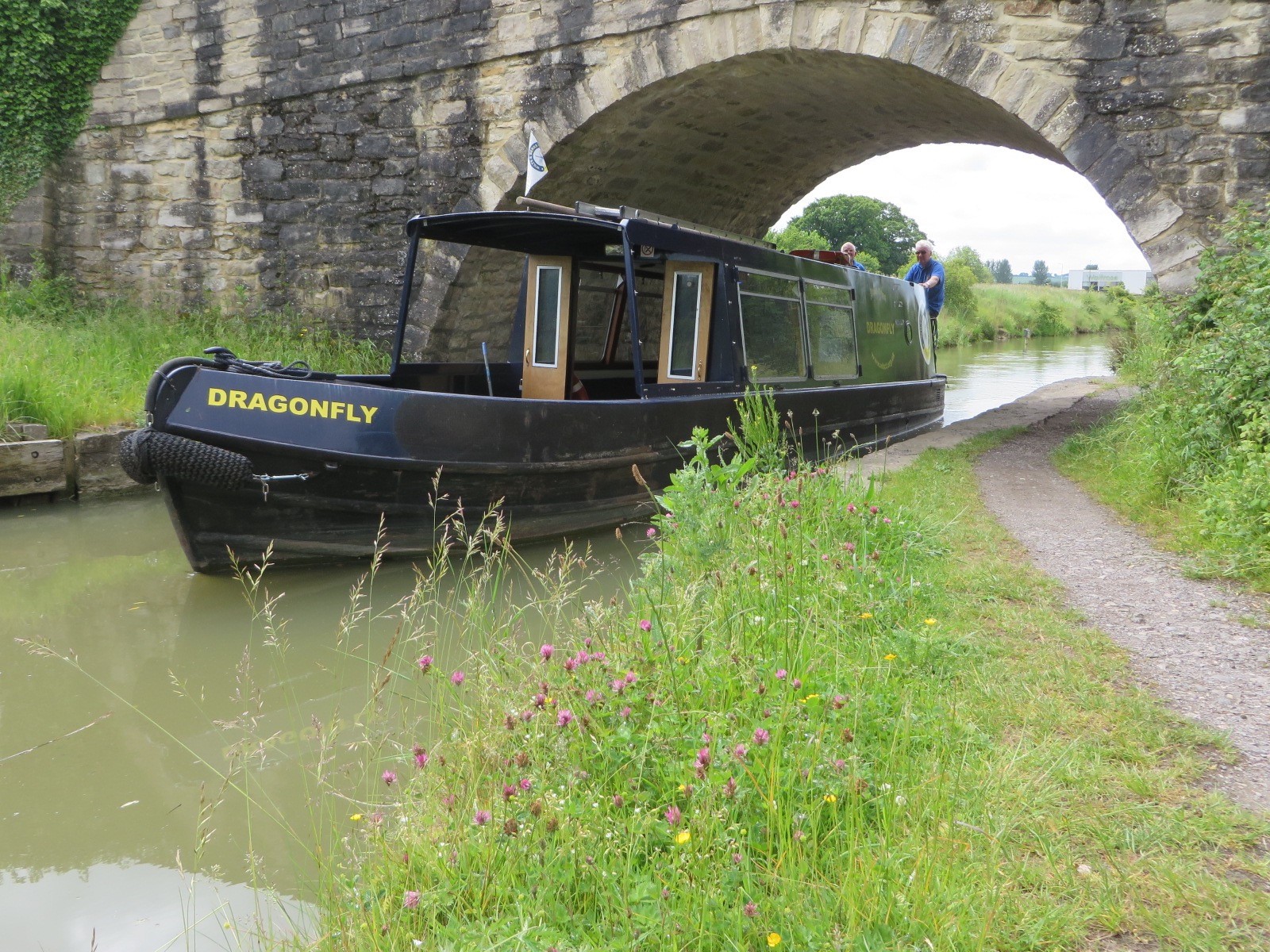 Beavan's Bridge, Middle Wichel
Other Canal activities in the Swindon area
The Trust Canal boat Dragonfly is usually based at Waitrose in Wichelstowe, south Swindon, providing trips of around 50 minutes most weekends. There are also "Santa Cruises" in the period before Christmas. Please click on this link for the most up to date boat trip information about trips and charters.​