Melksham, Calne & Chippenham (MCC) Branch - incorporating Foxham & Lyneham Branch (click on photographs to enlarge)
Last Updated 27 Jan 2023
Contact Information: Dave Maloney, Branch Chairman: 07809 374754 dave.maloney@wbct.org.uk
The Branch story
The MCC branch is at the western end of the line of the Wilts & Berks canal and covers the section from Semington at the junction with the Kennet and Avon canal to Wick Bridge Lat 51.470126N Long 2.045549W (just outside of East Tytherton).
The Foxham & Lynham sub branch of MCC covers the line from Wick Bridge to the outskirts of Royal Wootton Bassett. MCC volunteers manage this section of the line. The Wessex Waterways Restoration Trust maintains a section of the line at Foxham and Dauntsey Lock.
The branch area also covers the Chippenham and Calne branch lines and the proposed Melksham Link. This 'Link' is a proposed new route through Melksham as the original line has been built over. Click here for further details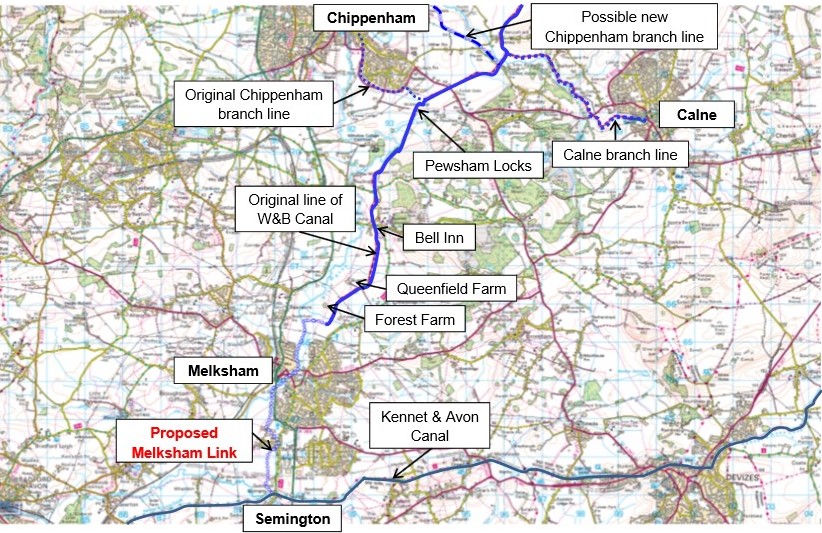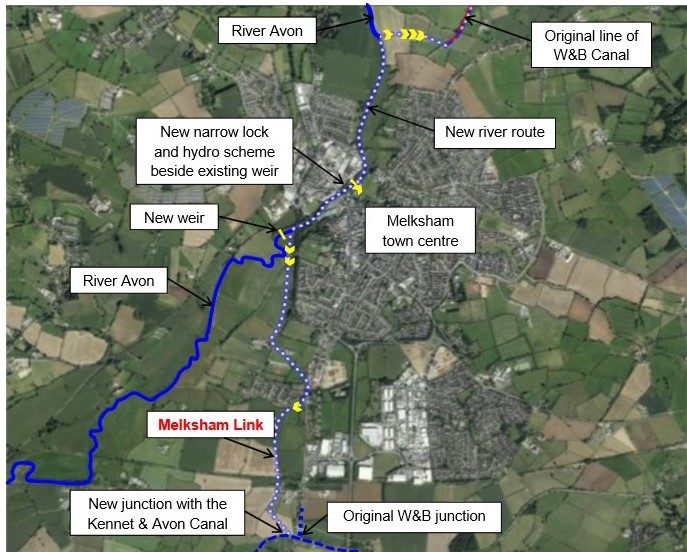 The line at this western end was one of the first stretches to be completed when the canal was built in 1797.
At the time of writing we have work sites at Pewsham (Chippenham), Green Lane Farm / Pudding Brook (north of the A4 at Chippenham), Queenfield Farm (Melksham) and carry out biannual maintenance at Seven Locks (Lyneham).
The main site of activity is at Pewsham where we have dredged a large section and it's the longest section of navigable waterway on the Wilts & Berks. At the Pewsham Locks site we have a pocket of industrial archaeology that is being restored.
In recent years we have had significant achievements at Pewsham - the restoration of the 30 metre long Cocklemore culvert, re-building the waiting wall in the lower pound, re-building of lock wing walls and the conversion of a narrow boat to a tug and butty. Current [rojects inclue re-building and restoration of the Dry Dock and a new accommodation over Top Lock.
The Pewsham Locks site contains three locks, dry dock, saw pit, carpenters workshop and a lime kiln. Volunteers continue to fund raise and through the generosity of Players of the Post Code Lottery and a grant from Chippenham Area Board over £120,000 was raised for Pewsham Locks projects. Additionally through the generosity of the Wiltshire Community Foundation Chippenham Borough Lands Chaity and the National Lottery we also have funds to rebuild the Dry Dock, buy new tools and equiment and purchase a Welfare Unit.
We have planning permission for all the works at Pewsham Locks and are currently concentrating on getting all the relevant paperwork in place so that when opportunities arise we have spade ready projects to go.
We have cleared an 800m stretch of canal north of the A4, which is now open to the general public and have recently aquired a lease on another 700m stretch north of the A4 which, when restored will leave us some 50m short of the infamous Stanley Aqueduct.
See MCC Projects for details of all past and current projects.
The branch has a healthy membership with active work party teams (clean and dirty boots), committee and branch officers. Skills within the branch include brick laying, dumper and digger driving, quad bike operation, chainsaw operation, woodworking, metal working, painting, welding, strimmer and all terrain mower operation, horticulture (including hard and soft landscaping), fund raising, event management, educational co-ordination, people management, team building and so much more. If you are interested please consider joining us. All that is necessary is a willingness to help progress our work. If you bring extra skills that's a bonus and you can work as often as you like/are able in any of the clean or dirty boots roles we have.
Branch meetings
Meetings are held on the 3rd Tuesday of each month at the Rachel Fowler Centre, Melksham, SN12 6EX. Start time 7:45pm and all are welcome. Note that no meeting is held in December.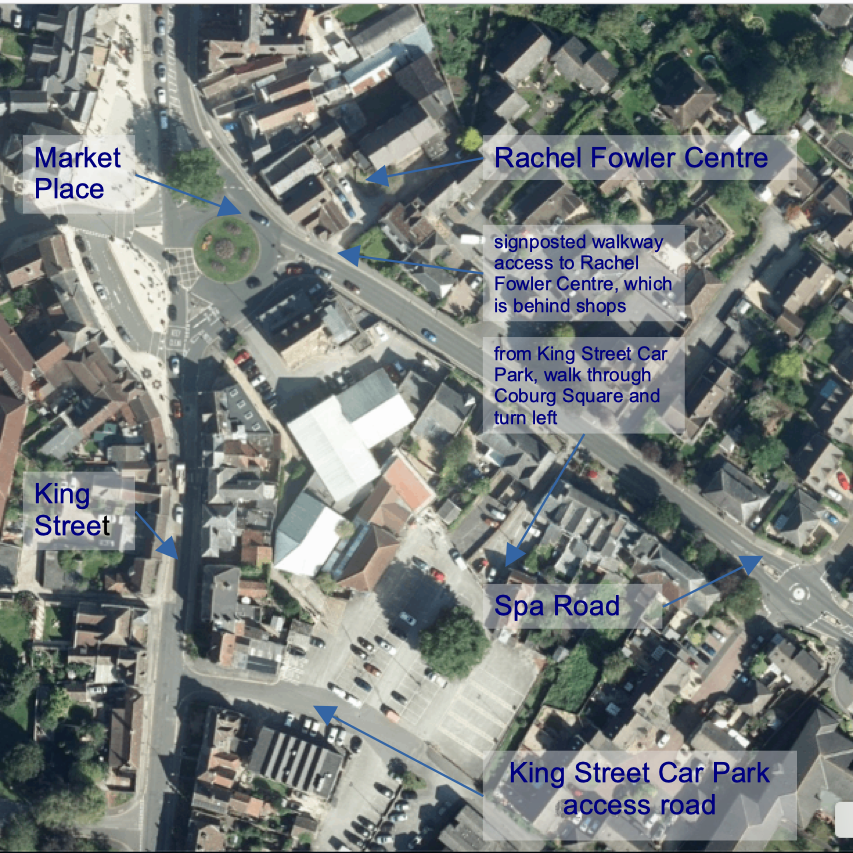 Work parties
Work parties are currently held at Pewsham Locks (usually Tuesday to Thursday) and Green Lane Farm / Pudding Brook (second and last Saturday of each month). See the MCC News page for details of what we are currently working on. Please call Ray Canter on 07717 536883 or write to Dave Maloney at dave.maloney@wbct.org.uk for more details or if you are interested in helping out..