Last Updated 15 Jan 2021
Branch Fundraiser
We are looking for a local volunteer to lead/coordinate our fundraising activities outside of those funds raised by the Events team. Please contact Dave Maloney (07809 374754 dave.maloney@wbct.org.uk) if you have any experience in fundraising or are happy to seek out funds and/or fill in relevant bid paperwork.
COVID-19
Due to the current national lockdown work parties have been suspended for the foreseeable future. Emergency maintenance will continue as required and ocasional work parties of a small number of volunteeers may take place if required, always following government guidelines. \Weekly work parties will re-commence as and when allowed.
Latest Work Party News (December 2020) (click on photographs to enlarge)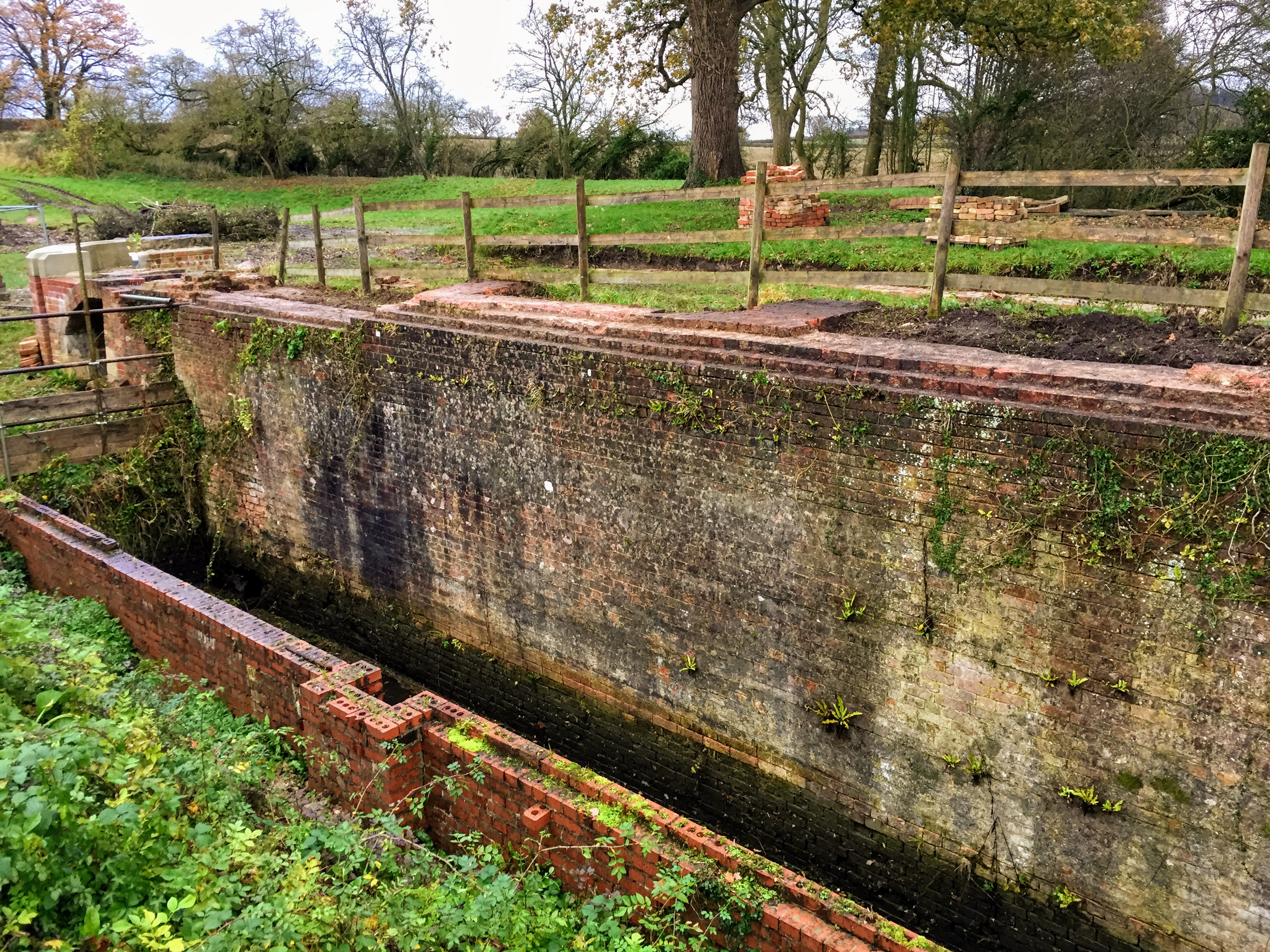 The East chamber wall of Bottom Lock needs to be surveyed. To do this we need to pump out the water, but this proved to be not as easy as first thought, as it filled up again overnight because of the amount of rain we were having so we are now waiting for dry weather before we can continue.
Using the new metal sheeting (well, new to us) we were able to cover the roof on no. 1 container and extended it to cover the gap between no.1 container and no. 2 container. Many thanks to Haines Construction for the steel sheeting.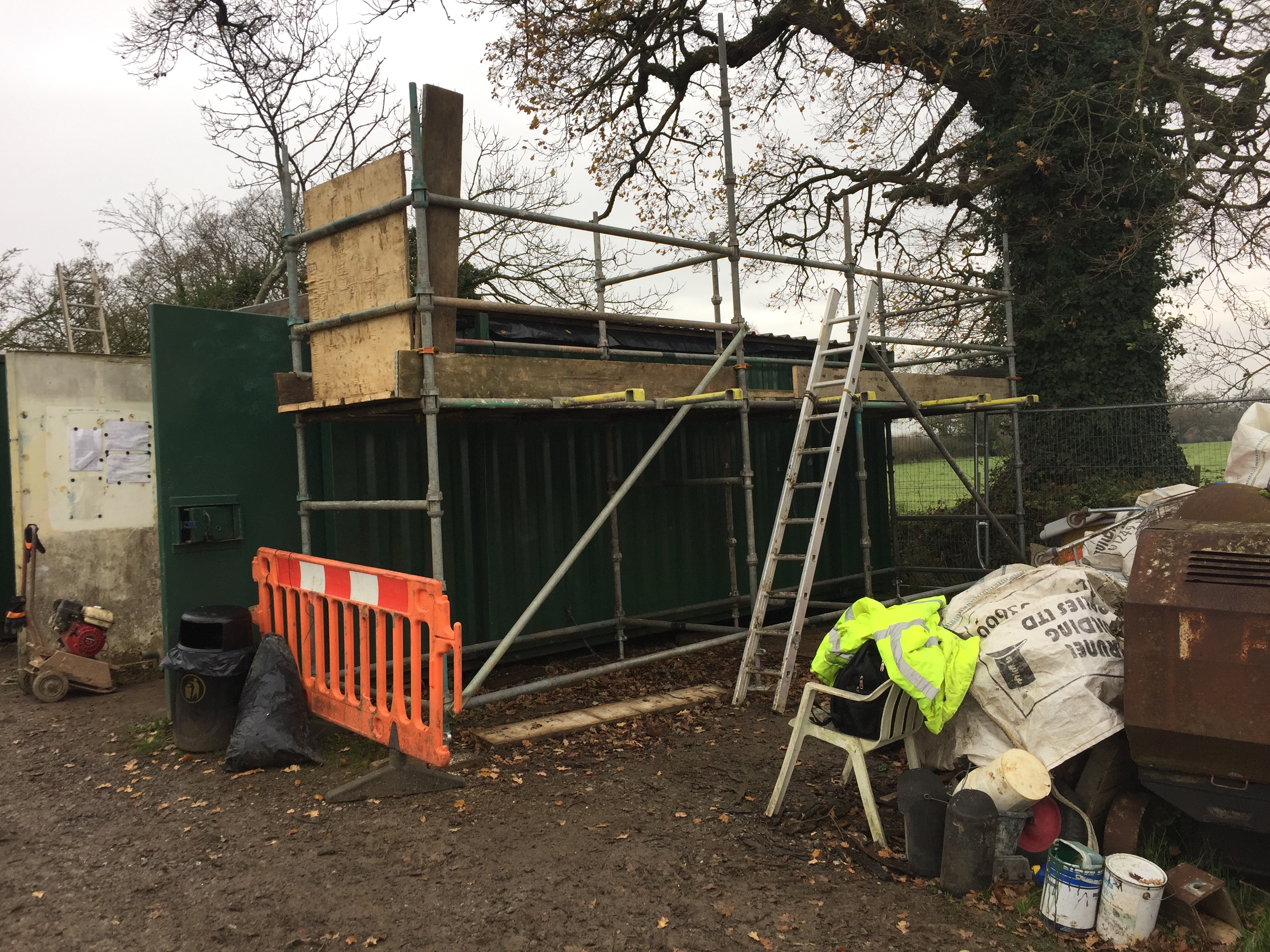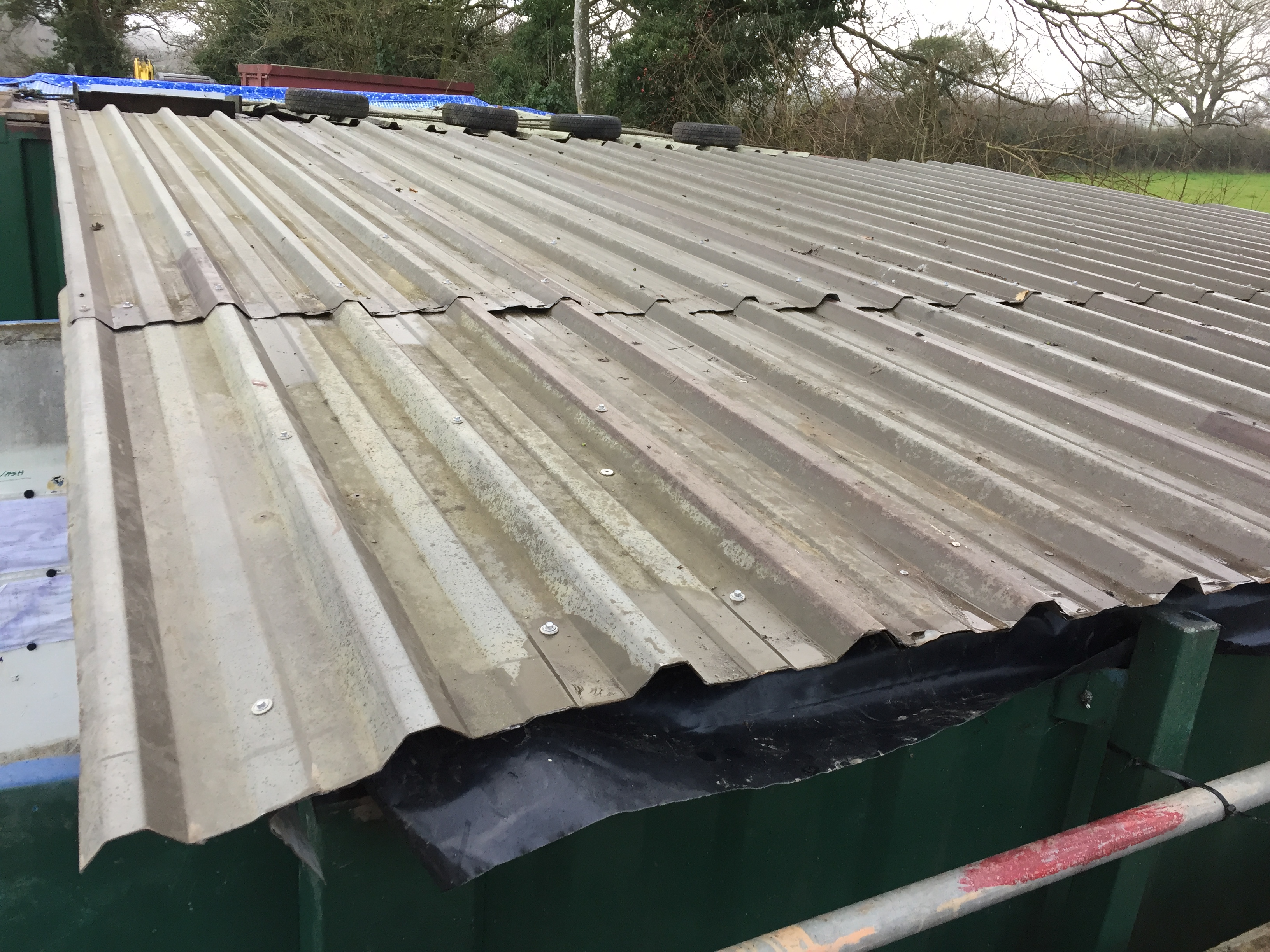 We used the cup-lock scaffolding on this job, which gave us the opportunity to try it out. It worked really well.
Work has carried on with the build of the Waiting Wall to the North in the Bottom Pound. Also we have been working to clear the scrub on the East side of the Top Pound, plus levelling the ground which should make it easier to keep it tidy and maintain. This is now more or less complete.
Elsewhere, on the section of canal to the North of the A4 we are hoping to get the first section fit for the public to walk along.
Volunteers have cut new steps into access banks
and cleared final stumps.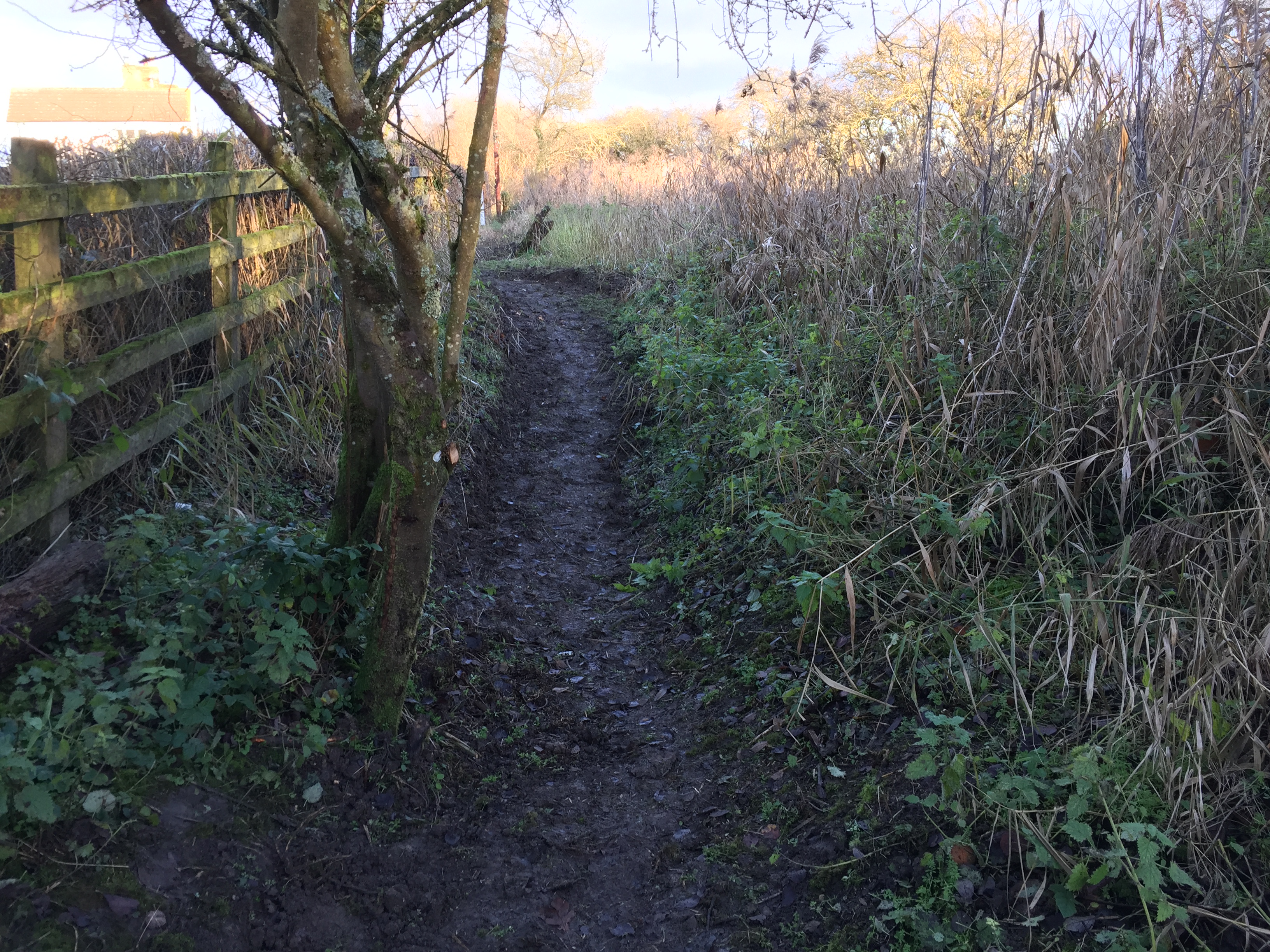 We still have a section of towpath at the Pudding Brook end to strim. Hedges were attended to, and timber moved to our access gate for collection. However, this is all but impossible at the moment even with a 4x4, due to the waterlogged access route. Please note: There is curently no public access to this section of canal.
Interetsed in what we are doing and / or willing to help out? Contact Dave Maloney (07809 374754 dave.maloney@wbct.org.uk) for further information.