10 years of Dragonfly
Ten years ago this week, Dragonfly was launched (on the Kennet & Avon Canal at Semington), named by our Patron HRH The Duchess of Cornwall, then brought by lorry to Swindon & craned into the canal by what is now Waitrose but then was green fields! Sadly, Covid 19 has prevented the grand re-launch we'd planned, but at least she's back in the water and will very soon be operational. Whether we can run trips depends on the Covid situation in these ever-changing times - watch this space!
Dragonfly in the bare metal, under construction, July 2010. Thanks to Tim Pyatt for the photo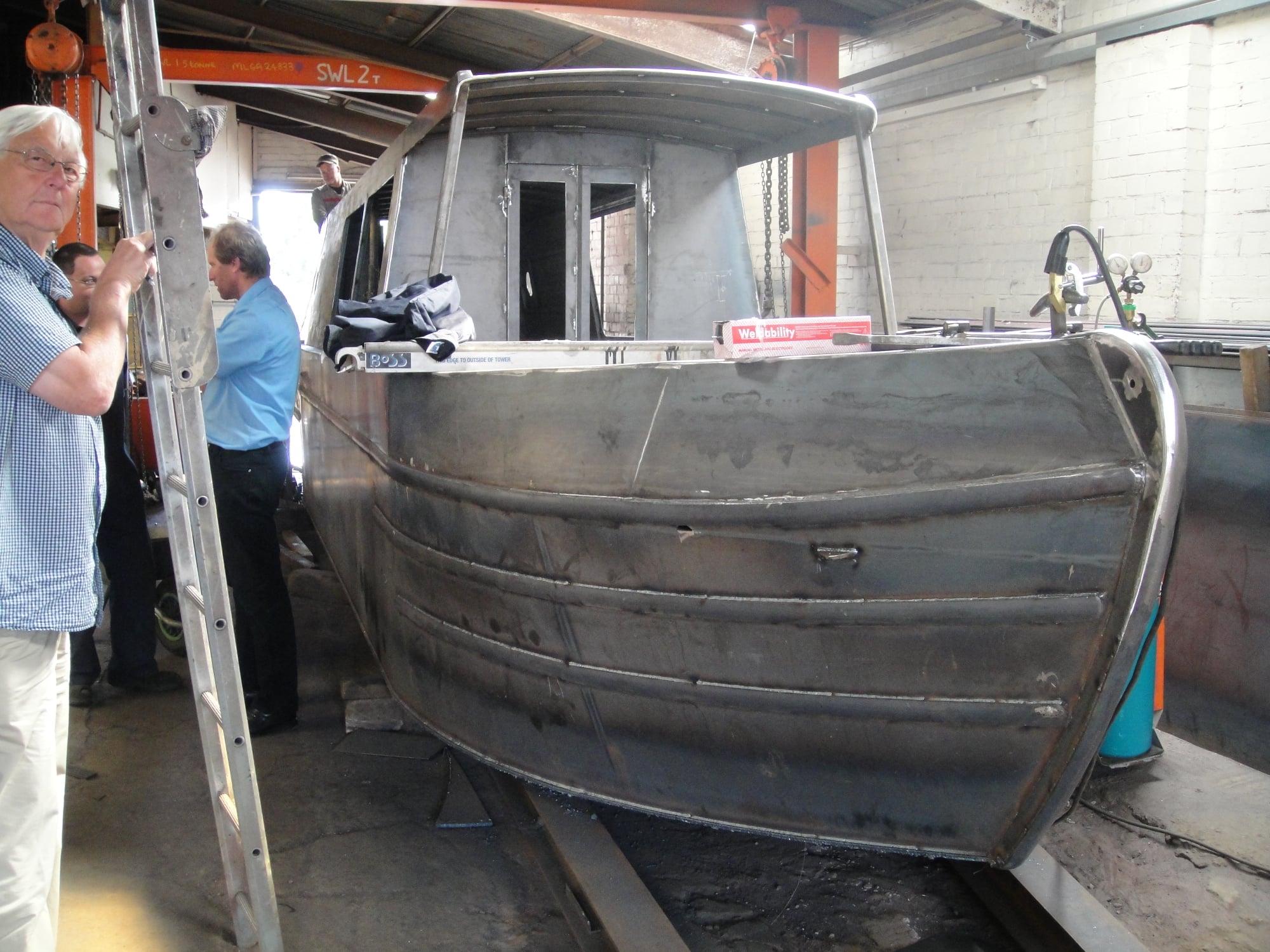 Sept 8th - Camilla christening the boat with beer - traditional for narrowboats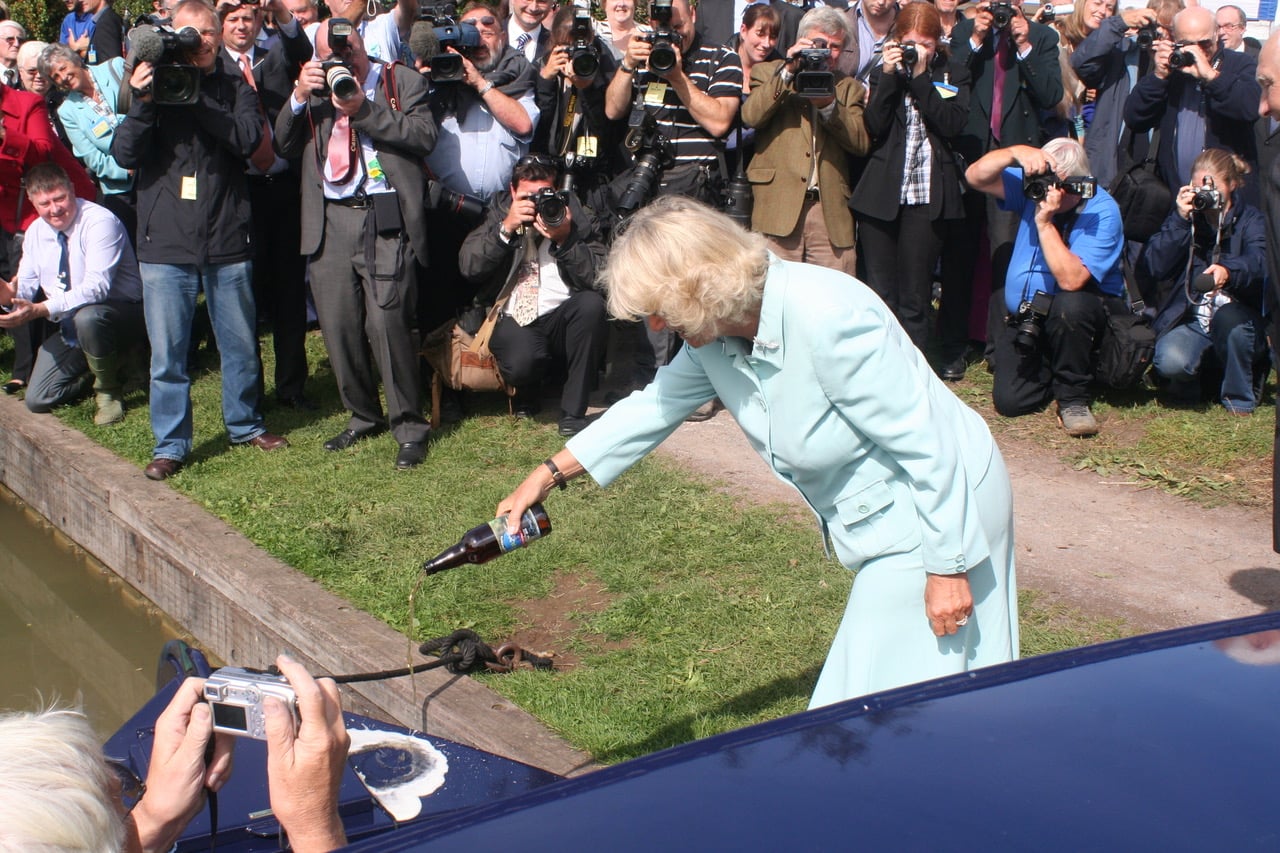 Camilla at the helm - note the tape over the boats' name; it will have been removed later that day. Tim Pyatt is beside her, John Laverick in front.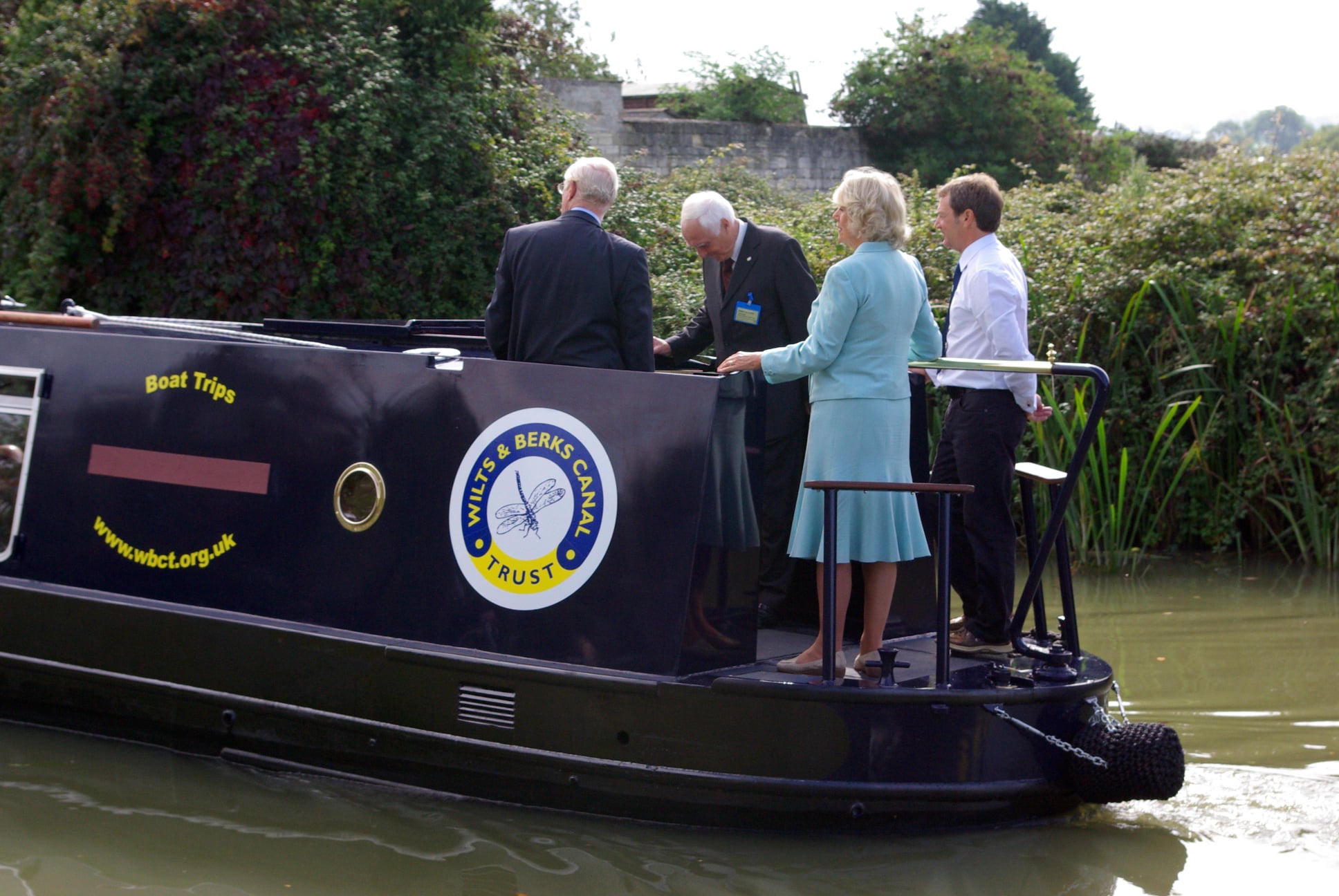 Sept 9th - arrival at Swindon - this site is now the mini-roudabout by Waitrose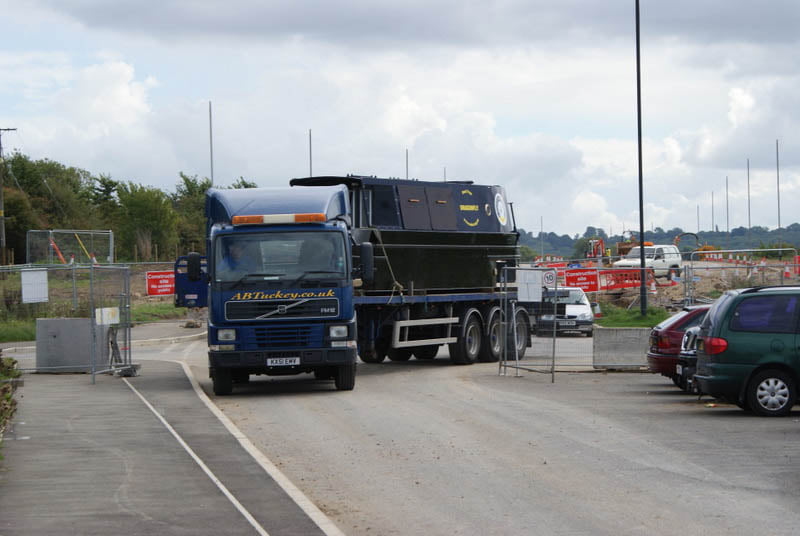 9 tons of boat being lowered by a suitably large crane. Today, the Waitrose building would be in the left hand side of the picture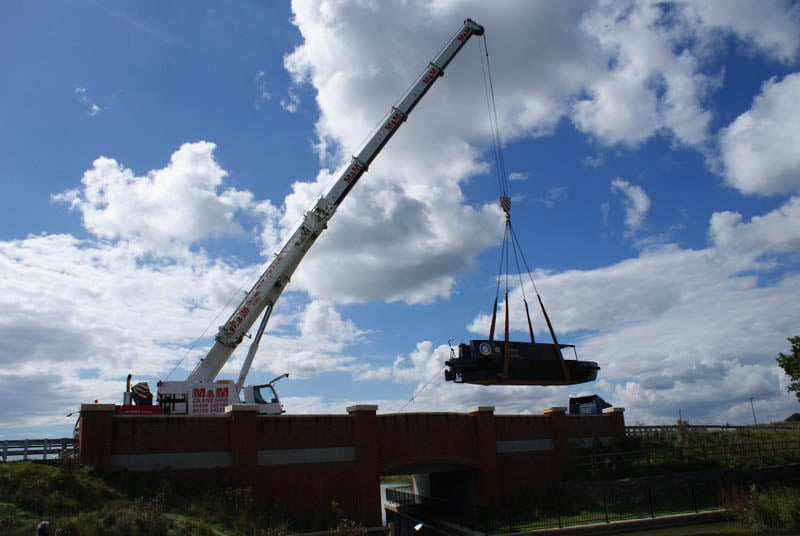 Dragonfly (name now visible) about to enter the water. Note the green field beyond - the land level was later raised before the Hall & Woodhouse was built.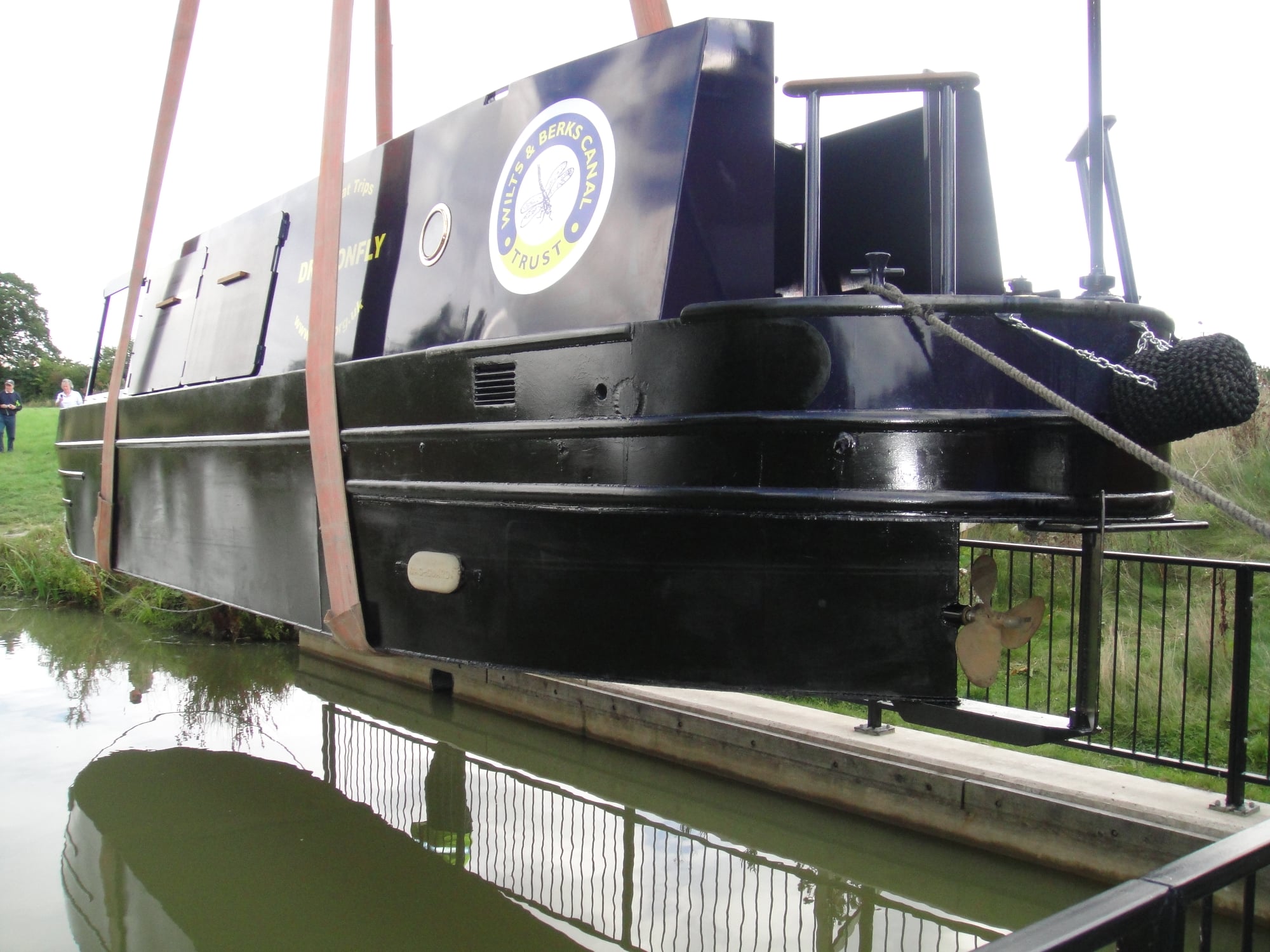 Finally in the water - how different it all looks now!