Dragonfly on the move
Dragonfly is on the move! We can't run trips yet, but we're giving her some exercise and will start a training programme for skippers & crew, to make sure everyone is up to date. As for when we can restart trips, that depends entirely on when the blockade at Westleaze is lifted, & sadly that's out of our hands. More details along with some of the photos; if you'd like to join the Dragonfly team, email Keith on boat.trainer@wbct.org.uk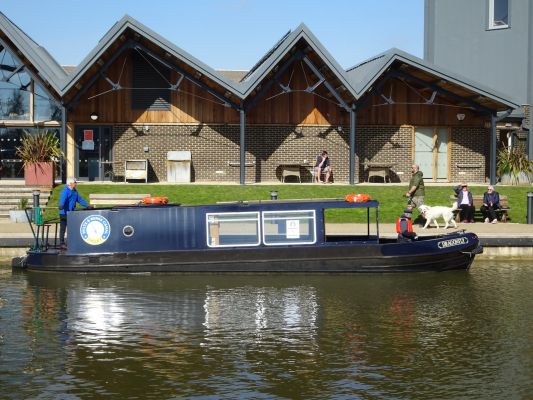 Keith & Rob enjoying being back onboard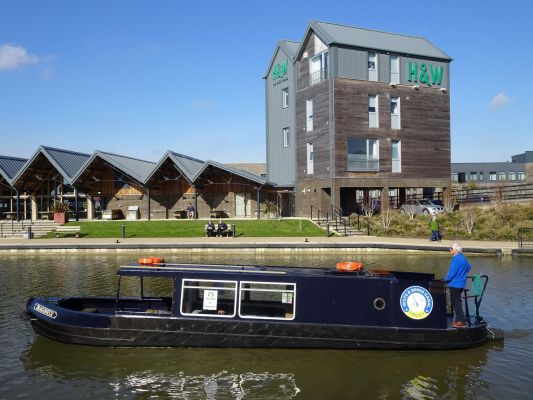 Dragonfly's first proper outing in her new livery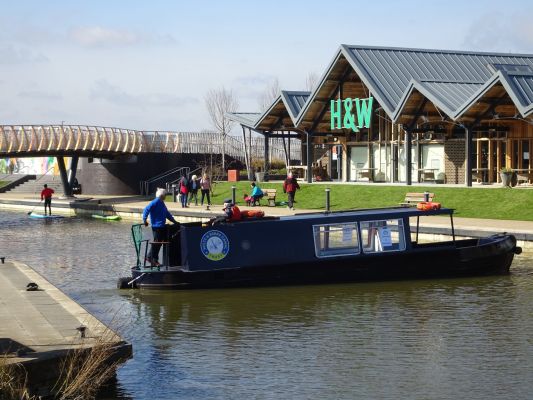 A couple of paddleboarders (and a paddle dog!) were enjoying the canal; great to see it being used by the public.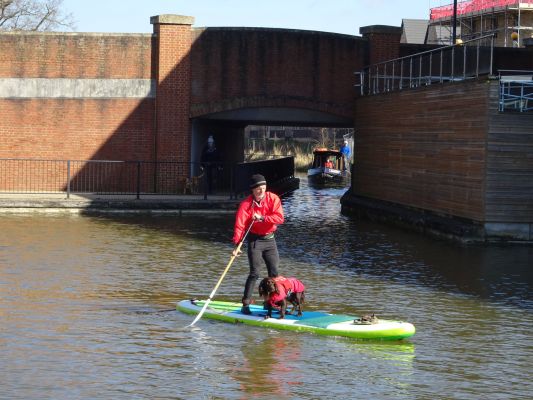 Paddle-dog had a blast! He kept jumping in and had to be hauled out by the owner, clearly loves the water!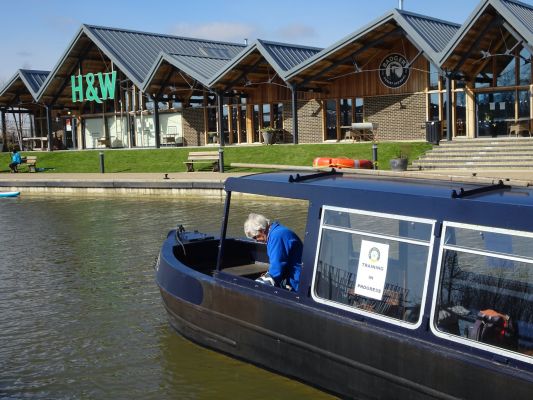 Training in progress sign on display - hope to see more of this as we refresh old skippers & train new ones!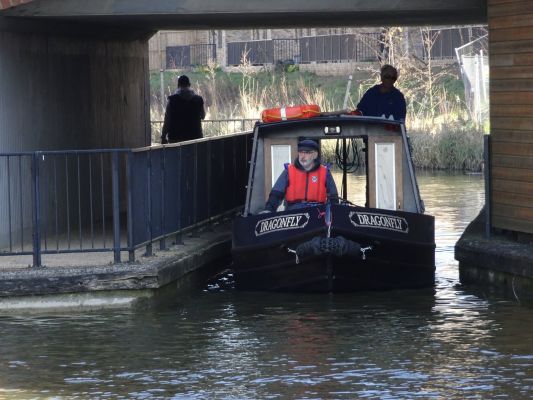 Checking she still fits under the bridge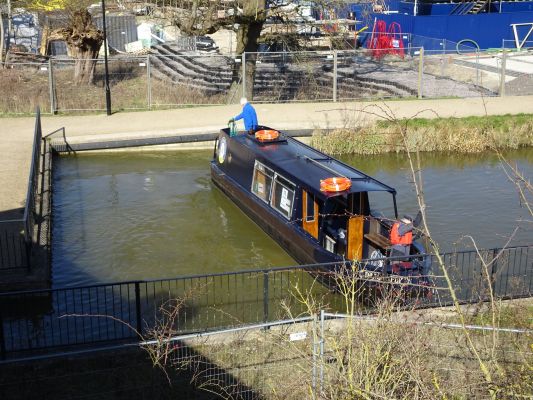 The only place at present where Dragonfly can turn is immediately beyond the Waitrose bridge - far too close to do meaningful trips unfortunately.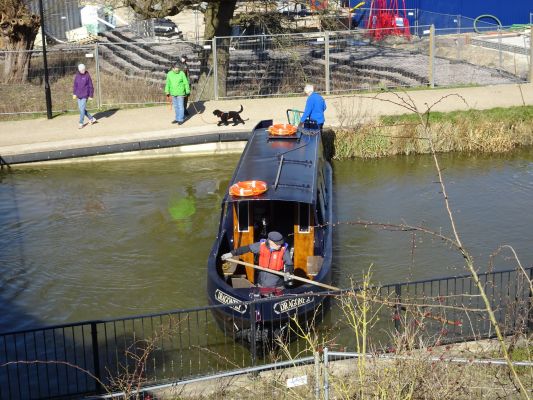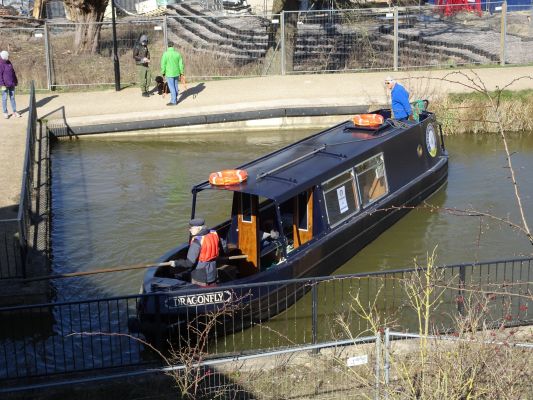 But our crew shows it can be done