Visitor Centre Grand Re-opening
The Wilts & Berks Canal Trust's Visitor Centre has been in Theatre Square opposite Swindon's Central Library for many years, but had to close some 18 months ago due to a fall-off in the number of volunteers. Now it has been reopened thanks to the recruitment of a manager and a number of new additions to the team, all volunteers, making it viable again; a small group of volunteers has been busy inside, installing new shelving and equipment, cleaning & tidying it up and even cleaning the windows. It formally reopened at 11am on Friday June 11th with our Vice President Rt Hon Robert Buckland QC MP attending and encouraging more people to volunteer so it can be opened on more days.
The Centre will have three functions:
To sell as many as possible of hundreds of books donated to the Trust in a recent bequest, then to sell canal-related books & possibly other items, such as maps and canal workwear.
To promote awareness of the canal and its current exciting developments, enabling members of the public to come in & chat to volunteers. Those interested further may be encouraged to join the Trust and perhaps even volunteer. Information will be available on current vacancies in the Trust.
To give information about boat trips on Dragonfly and the Trust's other boats
The Centre will be open 11am - 3pm Fridays and Saturdays. We hope more volunteers will join the team so that we can be open for more days. The Centre does not at present have a telephone, but enquiries to info@wbct.org.uk will always be answered.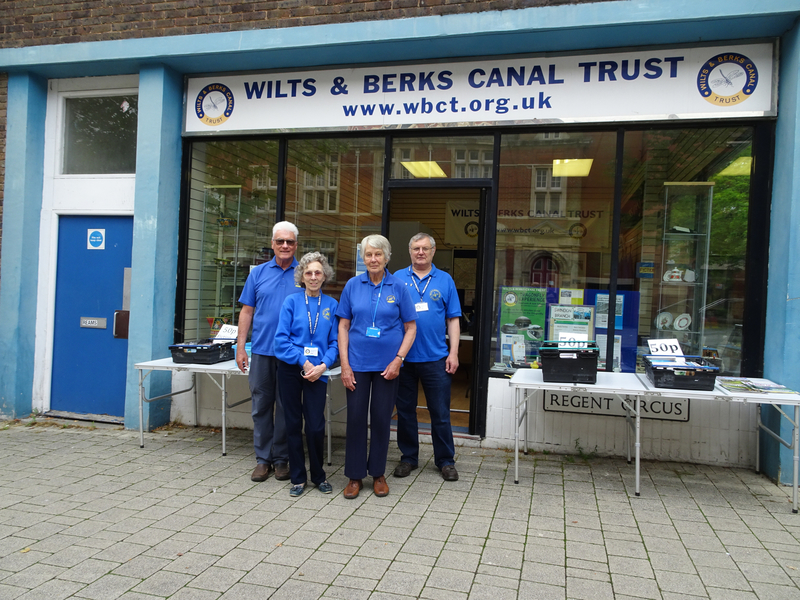 WBCT Visitor Centre. Photo - Liz Barry