Highways England M4 agreement signed
The Wilts & Berks Canal Trust's grand ambition, the restoration of the Wilts & Berks canal to link the English northern and southern waterway systems, has been clouded for many years by uncertainty about obtaining a crossing of the M4. This is about to change.
The funding agreement between Highways England and the Trust, under which WBCT will conduct first phase studies into the M4 Crossing project near Junction 16, was signed by the Trust on 17 June 2021.
Trust CEO Gordon Olson said "This is a landmark agreement for the Wilts & Berks Canal Trust. Its signing sends a clear message that we are on course to remove the biggest obstacle the Trust has always faced, since it was founded in 1977, the severing of the historic canal route by the 20th century motorway."
Work on the studies will begin in July, in close cooperation with Highways England. We will also be working with Stantec, a consultancy which has in-depth knowledge of the engineering challenges posed by delivering a crossing under a live motorway.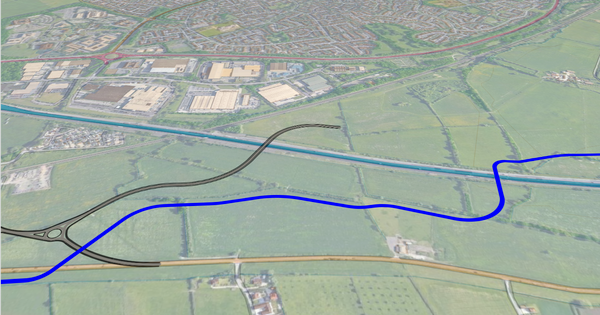 "The Wilts & Berks Canal, with its towpath and blue-green corridor, could eventually provide an important new source of local employment, tourism and recreation, as well as establishing vital new habitats for local wildlife."
Highways England Project Manager Ian Cole said: "We're delighted to support the Wilts & Berks Canal Trust with funding to scope out this exciting waterways project.
"The long-term initiative to restore the canal could also realise a great walking and cycling route and environmental improvements, all of which will attract more visitors to the area, and so help the local economy.
"We're investing in the environment and communities surrounding our road network, as well as the people travelling and working on it, to make a positive difference to people's lives. Our aim is to address social and environmental issues and add real value to society."