Injured servicemen and women rebuild their lives through a project to restore the country's historic canals
Canal & River Trust and Help for Heroes team up to deliver ambitious £1/2 million canal restoration and career recovery programme
"Heritage Heroes will help with my transition back into civilian life," said Help for Heroes veteran
Injured servicemen and women are being given the opportunity to re-build their lives, gain qualifications and learn new skills by transforming and restoring the lost canal and lock in Pewsham.
The Canal & River Trust and Help for Heroes have come together for the first time to deliver an ambitious canal restoration and career recovery programme for wounded, injured or sick servicemen, women and veterans.
Up to 60 veterans, from across the country, will join the Heritage Heroes project and work alongside local canal societies and Canal & River Trust engineers and heritage advisors to transform four forgotten canals. The 18-month project will also see 1,000 new volunteers recruited from nearby local communities.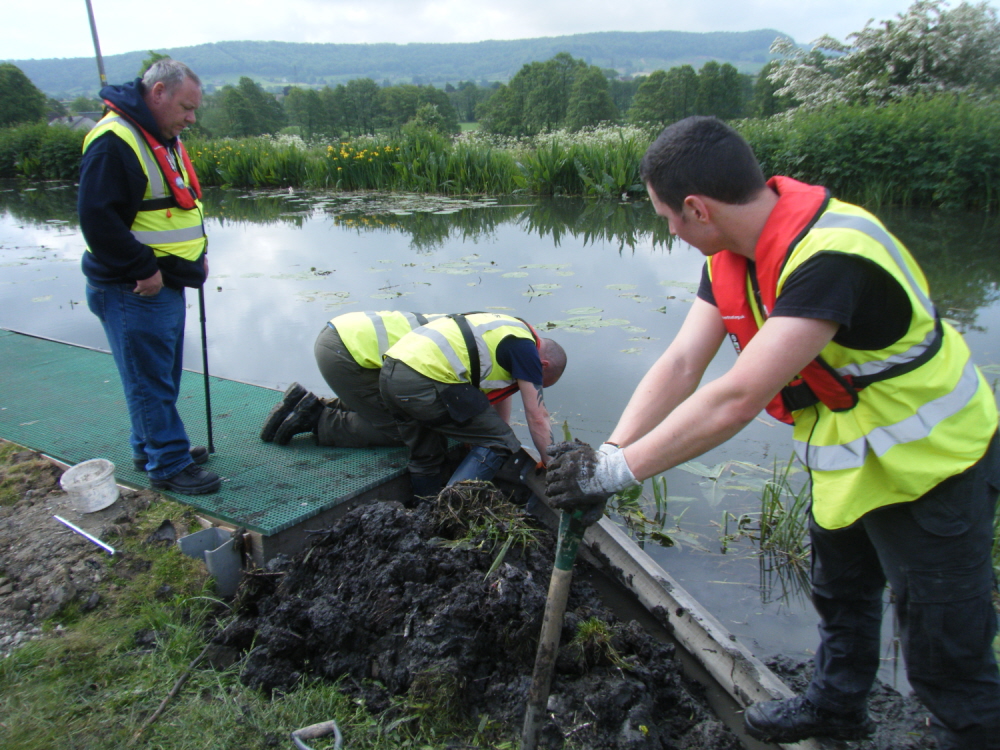 The project, made possible by £500,000 funding from players of People's Postcode Lottery, aims to bring pride and purpose back to our heroic veterans while restoring canals, some of which have been left neglected for decades.
A soldier returning from service often has their whole life ahead of them. These highly-skilled and capable individuals, with a great deal to contribute to society, are often ill-prepared for the transition back into the civilian world. The Heritage Heroes project will equip the wounded, injured or sick heroes with City and Guilds qualifications in construction, health and safety, horticulture and land-based management which can be used to help them identify a new, purposeful career.
Giles Woodhouse, Head of Recovery South at Help for Heroes, said: "Leaving the military or realising that your career choice may no longer be possible can be daunting, especially for those who are living with life-changing injuries and illnesses. Working towards a new goal in life through career recovery can be extremely beneficial to an individual's overall wellbeing, often accelerating their personal recovery journey. This project will resonate with many of our military men and women who will already have some of the necessary skills and enjoy working outdoors, as part of a team."
Help for Heroes veteran David Teague, 26, served as a Sapper with the Royal Engineers before he was medically discharged in April 2016 following a diagnosis of Post-Traumatic Stress Disorder. At his lowest, he would refuse to leave his house and stopped contact with friends. He now feels ready to kick-start his life again and hopes Heritage Heroes will improve his career prospects.
David said: "Having joined the Army at 16, I feel massively institutionalised and my hope is that Heritage Heroes will help with my transition into civilian life. I really want to get back into working as part of a team and build up my confidence again. I'm really excited to take the next step in my new life and I'm grateful for this opportunity."
The project will see the Wilts & Berks Canal brought back to life by the Wilts & Berks Canal Trust. Veterans and volunteers will make a major contribution towards rebuilding an abandoned stretch of canal and lock. Ironically the lock was used for military demolition practice during the Second World War and needs a complete restoration. Veterans will learn masonry skills as they piece together the lost lock and bridge. The Wilts & Berks Canal Trust has started the restoration with the help of volunteers and local grants, and will welcome the veterans early next year to the project.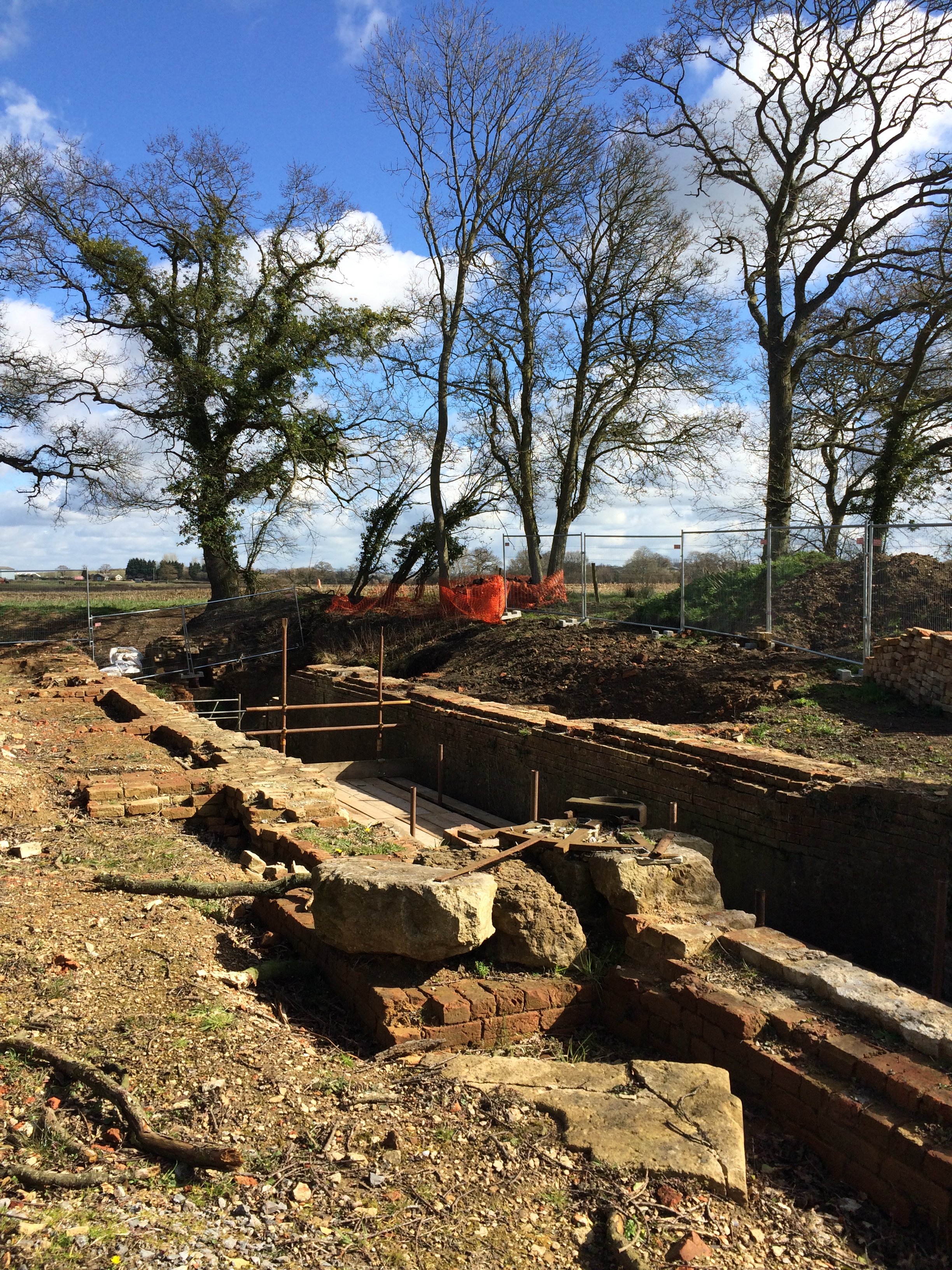 Roderick Bluh, Chairman, Wilts & Berks Canal Trust said: "We can't wait for the veterans to join us in the restoration at Pewsham. This project will really benefit local communities and will give us the opportunity to share our passion, knowledge and skills with the military heroes. We are particularly excited about being able to give them something back for the hard work they have done for this country."
Jason Leach, Enterprise and Restoration Team Manager for the Canal & River Trust, said: "Heritage Heroes is such an exciting project for us. It gives the Canal & River Trust the opportunity to work with a new charity to transform waterways as well as helping to rebuild our wounded heroes' lives."
Clara Govier, Head of Charities at People's Postcode Lottery said: "We are delighted that the 'Dream Fund' has enabled this partnership between the Canal & River Trust and Help for Heroes. Heritage Heroes will make such a difference to the lives of our injured servicemen and women and I'm looking forward to seeing the results of their hard work on our historic canals."
Further information on the restoration at Pewsham available at: www.wbct.org.uk
Sheila Wade, PR Communications & IT Director: This email address is being protected from spambots. You need JavaScript enabled to view it.
Val Melville, PR & Communications MCC Branch: This email address is being protected from spambots. You need JavaScript enabled to view it.
Heritage Heroes restoration locations:
Stroudwater (Cotswolds)
Pocklington (Yorkshire)
Pewsham (Wilts & Berks)
Kennet and Avon Canal
Press release 14th June 2016
Further information about the project's 'Dream Fund' award win available at: https://canalrivertrust.org.uk/news-and-views/news/canals-and-veterans-come-together
About Help for Heroes
Help for Heroes offers comprehensive support to those who have suffered life-changing injuries and illnesses while serving our country. This support is provided through grants direct to our Heroes and their families, grants to other charities and through four Help for Heroes Recovery Centres across the UK. A recent study launched in January 2016 by Help for Heroes and King's College London found of the 750,000 men and women who served as Regulars between 1991 and 2014, at least 66,000 need long term support.
www.helpforheroes.org.uk @HelpforHeroes
About Canal & River Trust
The Canal & River Trust is the guardian of 2,000 miles of historic waterways across England and Wales, caring for the nation's third largest collection of listed structures, as well as museums, archives, and hundreds of important wildlife sites.
We believe that living waterways transform places and enrich lives and our role is to make sure there is always a place on your doorstep where you can escape the pressures of everyday life, stretch your legs and simply feel closer to nature.
www.canalrivertrust.org.uk @CanalRiverTrust @crtcomms