W&B Canal Amenity Group finally changes name to W&B Canal Trust
In the excitement surrounding the Wilts & Berks Canal Amenity Group's change of name to the 'Wilts & Berks Canal Trust', the front cover for Dragonfly 83 carried a mis-print: it still said '82':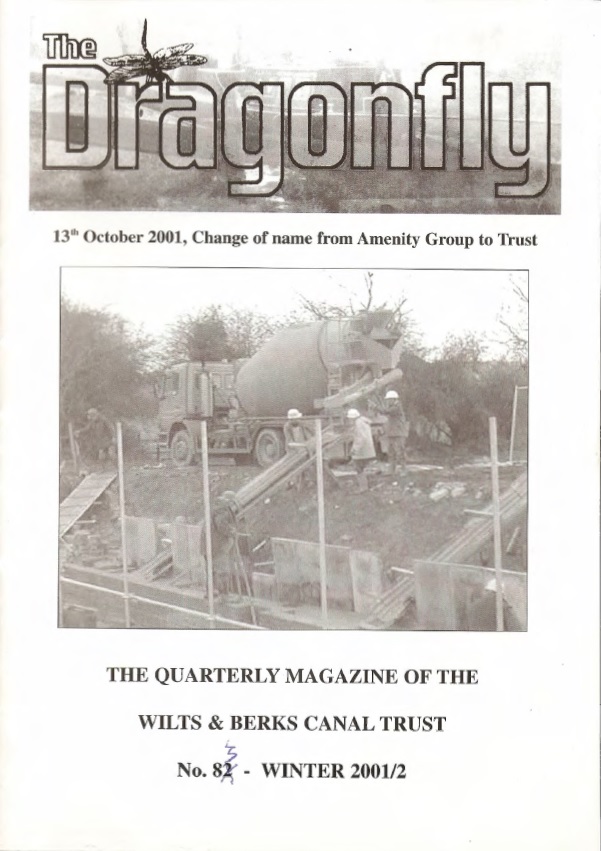 The cover photo showed the major restoration achievement at Chaddington Lock, where a concrete-mixer lorry was lining up to deliver its load.
Inside, Tony Davy said:
"As you probably noticed when you saw this Dragonfly, we are now the Wilts and Berks Canal Trust. The AGM voted for the change of name and Companies House have completed the paperwork, so we all have to get used to talking about the Trust rather than the Group. Hopefully, the new name will be more easily understood by the general public and make it easier to recruit new members."
The centre pages carried the then-familiar canal map showing just what had been restored. Click on the thumbnail to see more detail.