March 2021
Despite the winter weather, Wednesday work-parties have continued most weeks with tasks around the Canal Park, which now is showing the change of season, with a green haze to the trees and flowers here and there in sheltered spots.
The meadow area has been almost doubled in size by the removal of bramble and scrub and is now ready for sowing wildflower seeds. The "Bug Hotels" are growing in height!
Measurements continue to be taken of the structures along our length of canal in order to establish an appropriate water level & depth.
The Branch hopes to restart Saturday work-parties commencing 17th April.
December 2020
Work at The Canal Park
Detailled planning continues of the various initiatives to be funded by the IWA grant.
Branch work-parties have been carrying out footpath and general maintenance. Additionally we have commenced installation of "bug hotels" that will have community involvement next year. We also arranged the felling of an old, potentially unsafe willow on the northern boundary of the park. More on the Park Project page.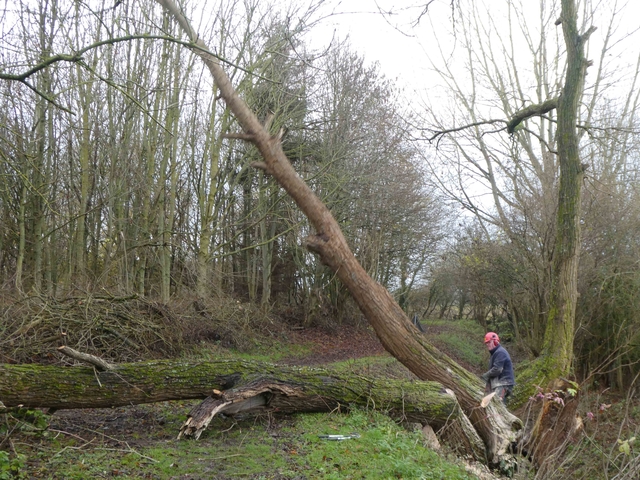 October 2020
IWA Award
The Trust has been awarded almost £14,000 from the Inland Waterways Association's Waterways in Progress fund. It will build on the biodiversity work already undertaken over many years at the Shrivenham Canal Park, Stainswick Lane. Work will include building wildlife trails and habitats, installing bird and bat boxes, new information boards and seating - and putting water back in the 120m canal length.
Detailled planning is currently being carried out, with the work taking place later this year and next and should be completed by December 2021.
August 2020
New Signage along the Canal
Over the summer, the faded canal signs in Townsend Rd, Station Rd, Stainswick Lane and in the Park have all been replaced by bright fresh ones.
The kissing gate to the north of the Park has had side rails added.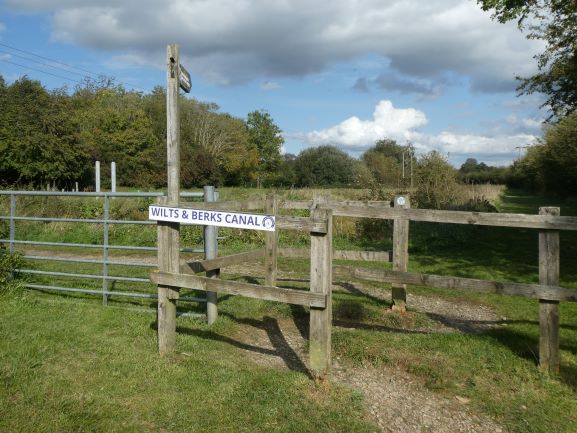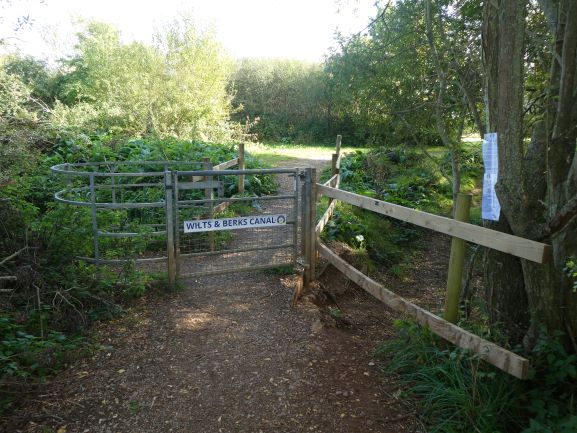 July 2020
New Mower Purchased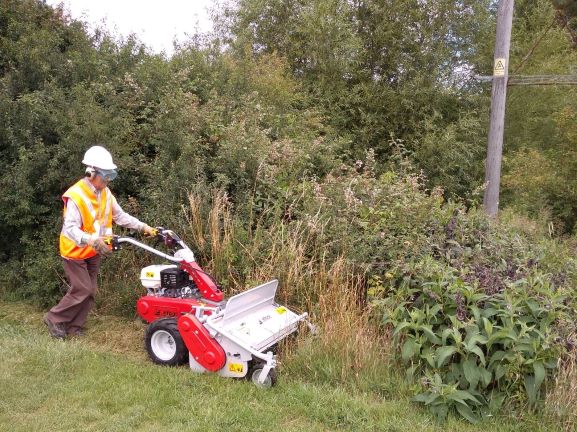 ln order to keep the tough grass and brambles in check in the Park and along the footpaths, last year, we decided a heavy-duty mower was essential, our second-hand domestic mowers just could not cut it. We needed to raise £3100. We are pleased to report that we had great support from all the local organisations we applied to – the Vale of White Horse New Homes Bonus Scheme awarded 37% of the cost, the Shrivenham Fête Committee awarded £240 and The Shrivenham Institute Charity £100. Our application for £1500, via local company Montala, to the Royal Warrant Holders Association Charity unfortunately coincided with the start of the pandemic and the charity closed the fund to all except groups directly supporting those suffering as a result of the virus. However, Montala very generously donated the £1500. All these funds, together with a Branch contribution, finally enabled the purchase in late July, with our Chairman, Graham immediately testing it's capability.