Last updated 11 Nov 2020
Pewsham Dry Dock (click on photographs to enlarge)
Sadly there is limited written information about some of the activities that took place along the canal so it came as something of a surprise for the early restoration volunteers to unearth what appeared to be the remains of a dry dock at Pewsham. It is situated next to Bottom Lock within the pound that stores water between Middle and Bottom Locks.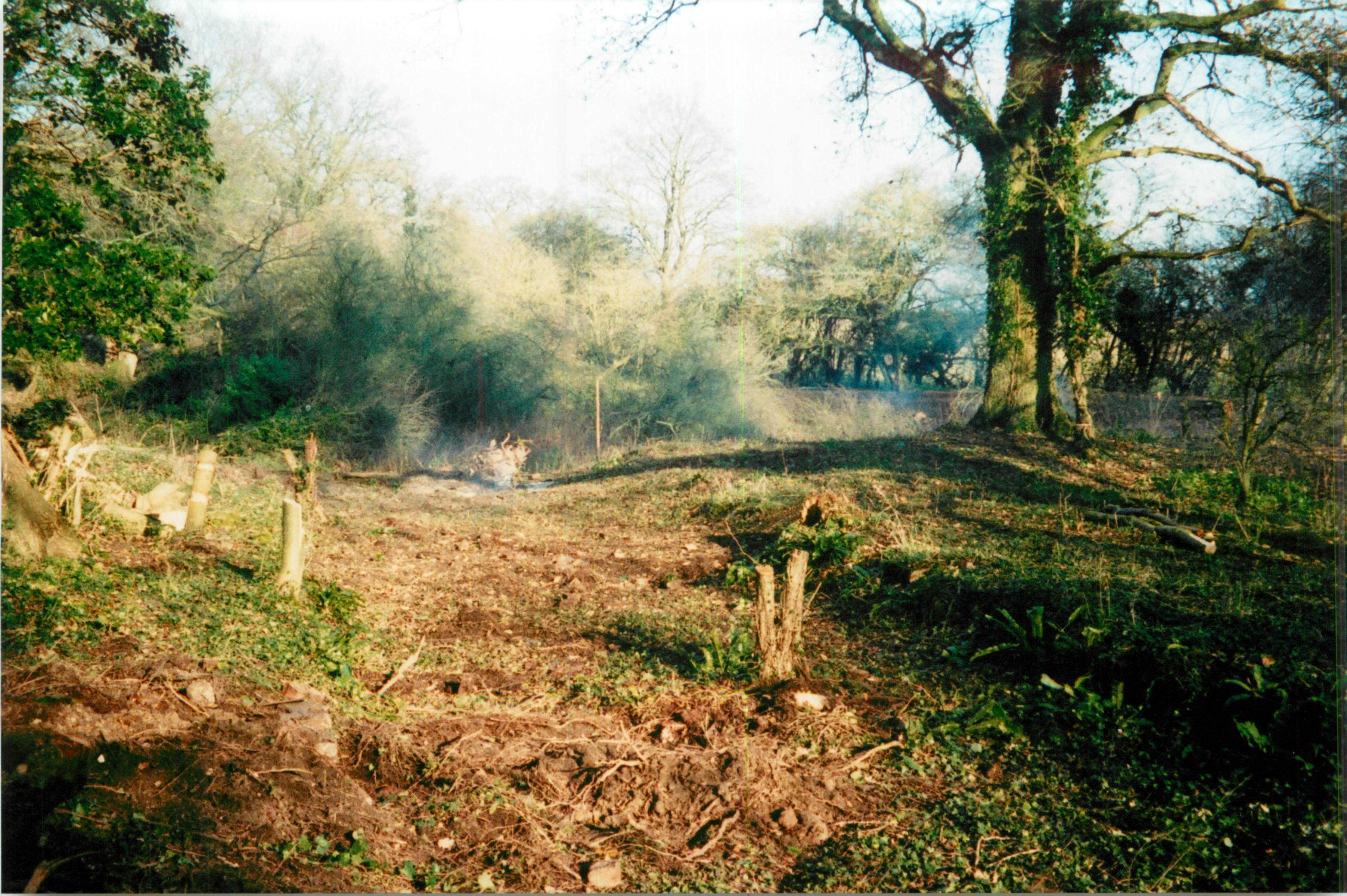 Initial excavations in 2003 uncovered parts of the dock walls, the brick floor (with pitch on the floor in places showing where it had dropped off boats bottoms during works and repairs), the water outlet (used to drain the dock) and also some slate tiles indicating that the dock had a tiled roof.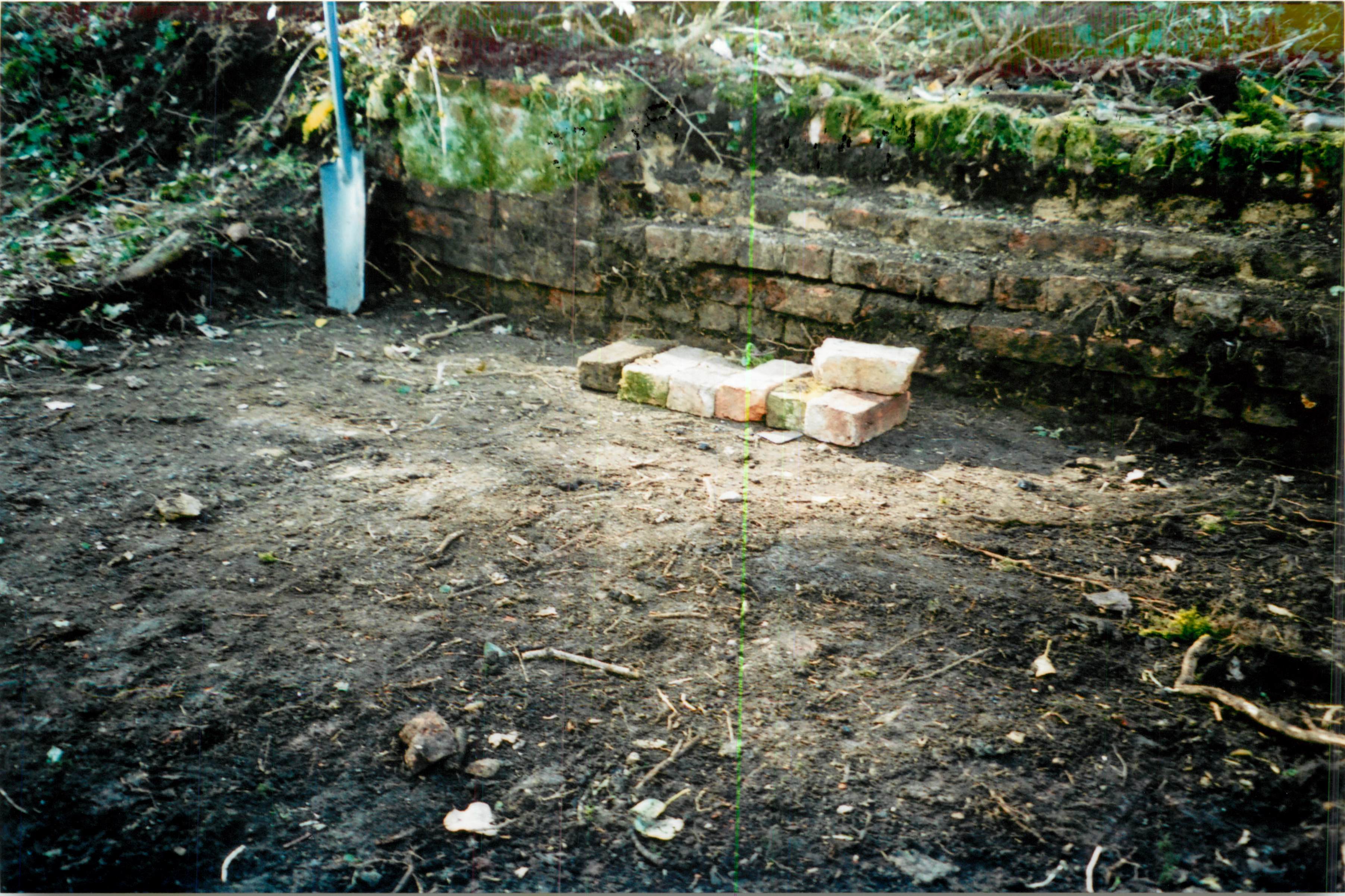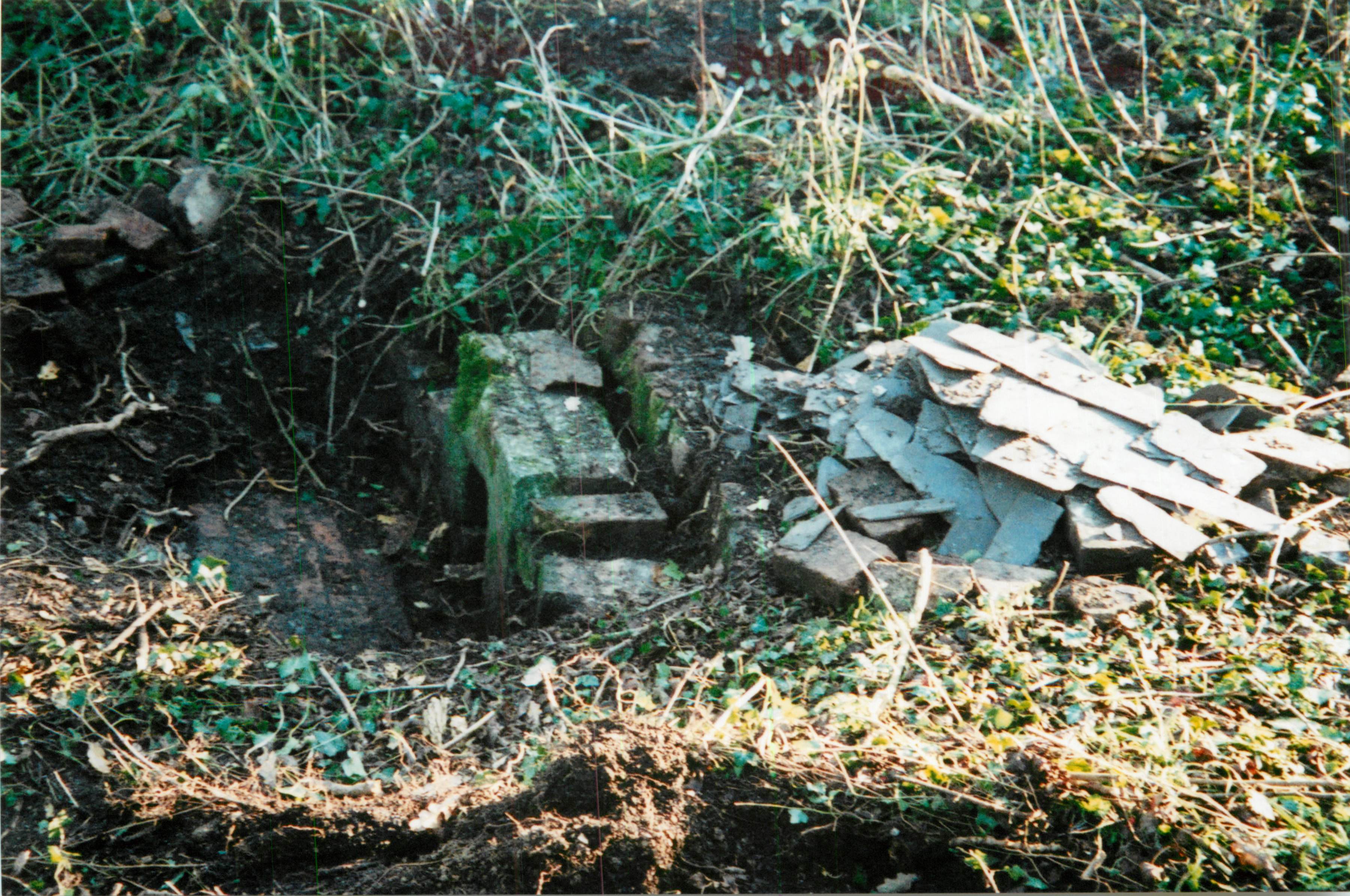 In 2005 restoration work was started with parts of the dock walls rebuilt.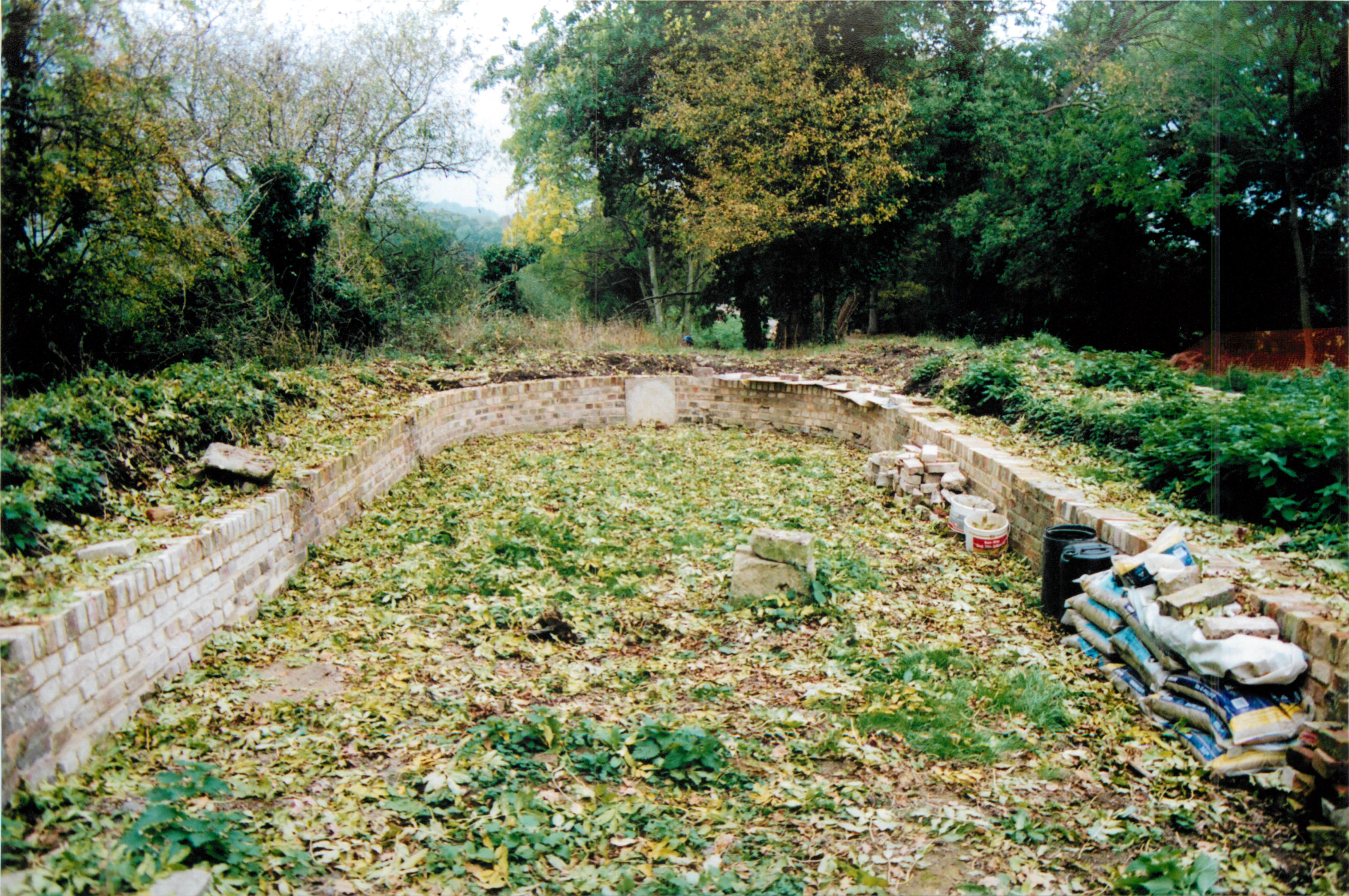 In addition the water drainage channel was unearthed and repaired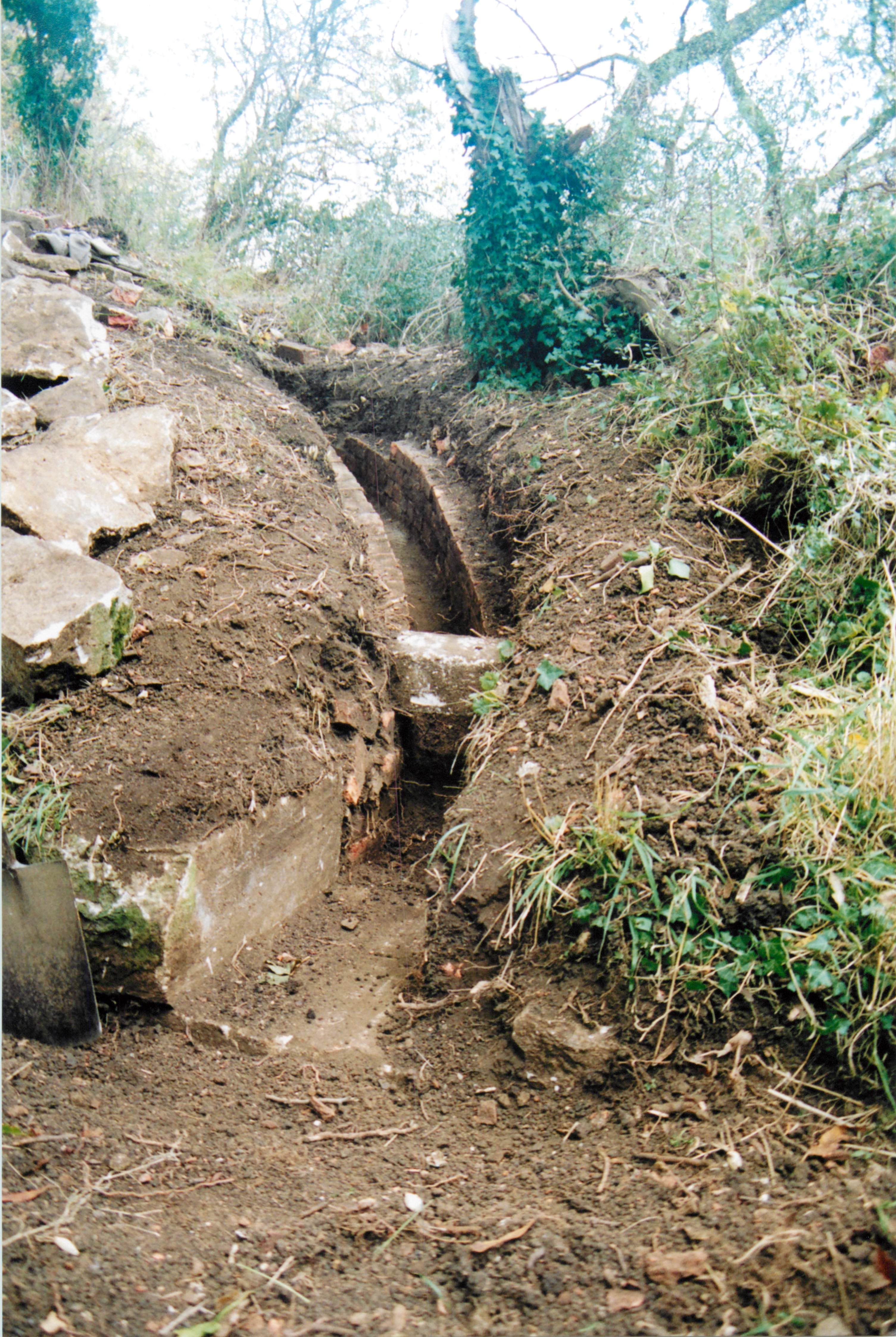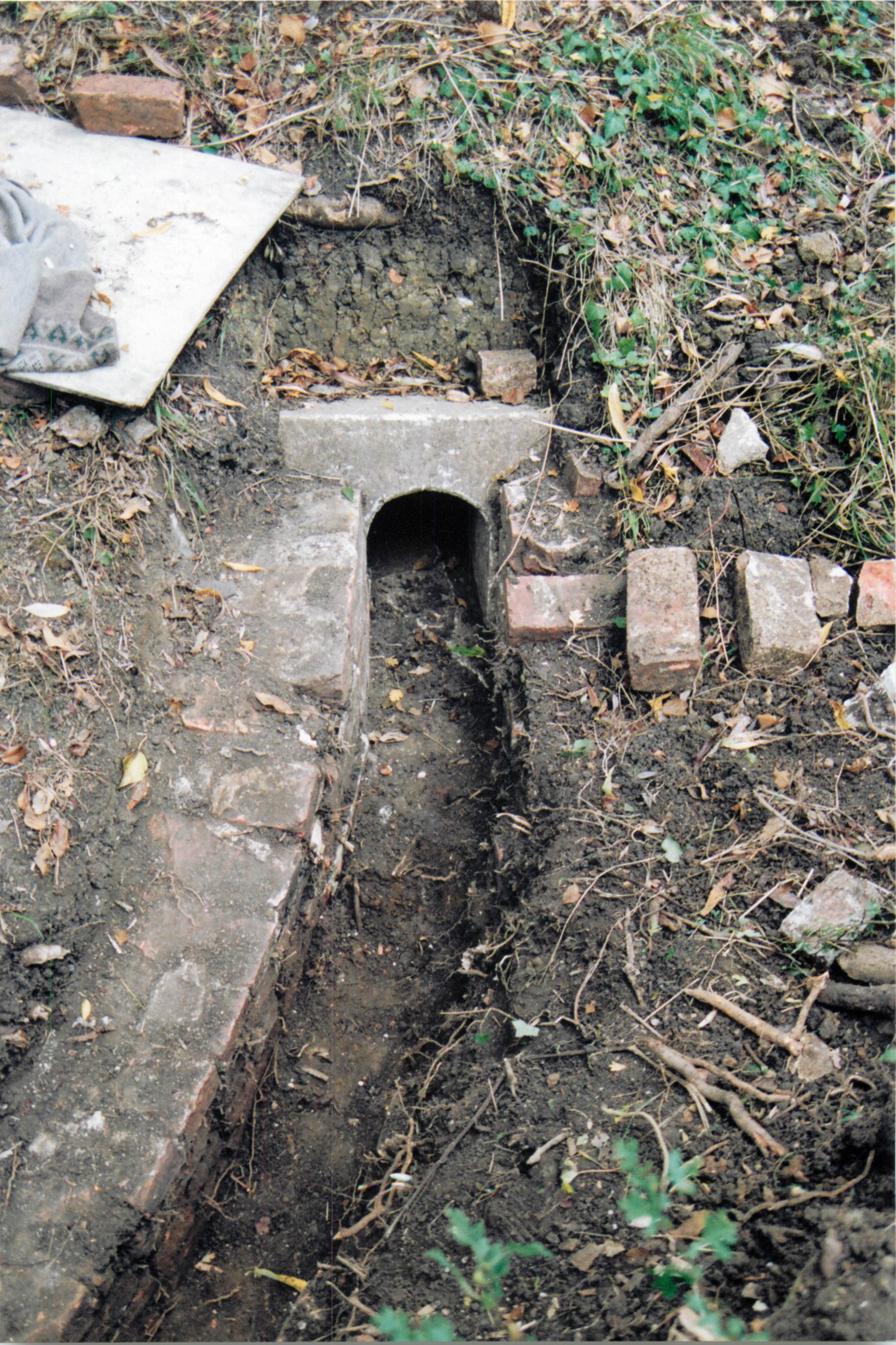 Due to concentrating efforts on other parts of the canal little work was carried out to the Dry Dock for the next few years. However in 2013 the drainage channel was again unearthed and repaired with the stone slabs that covered the channel re-seated where required.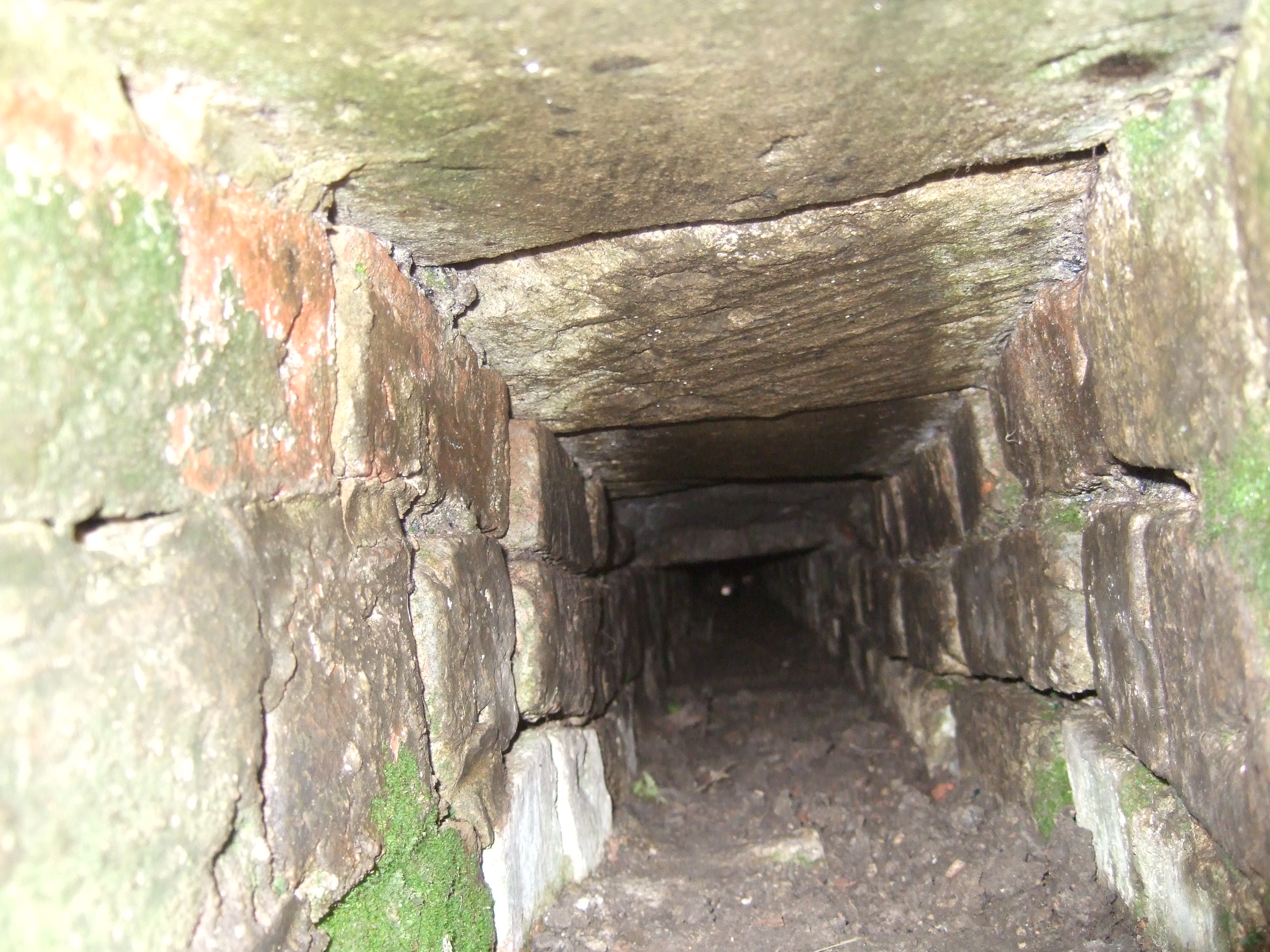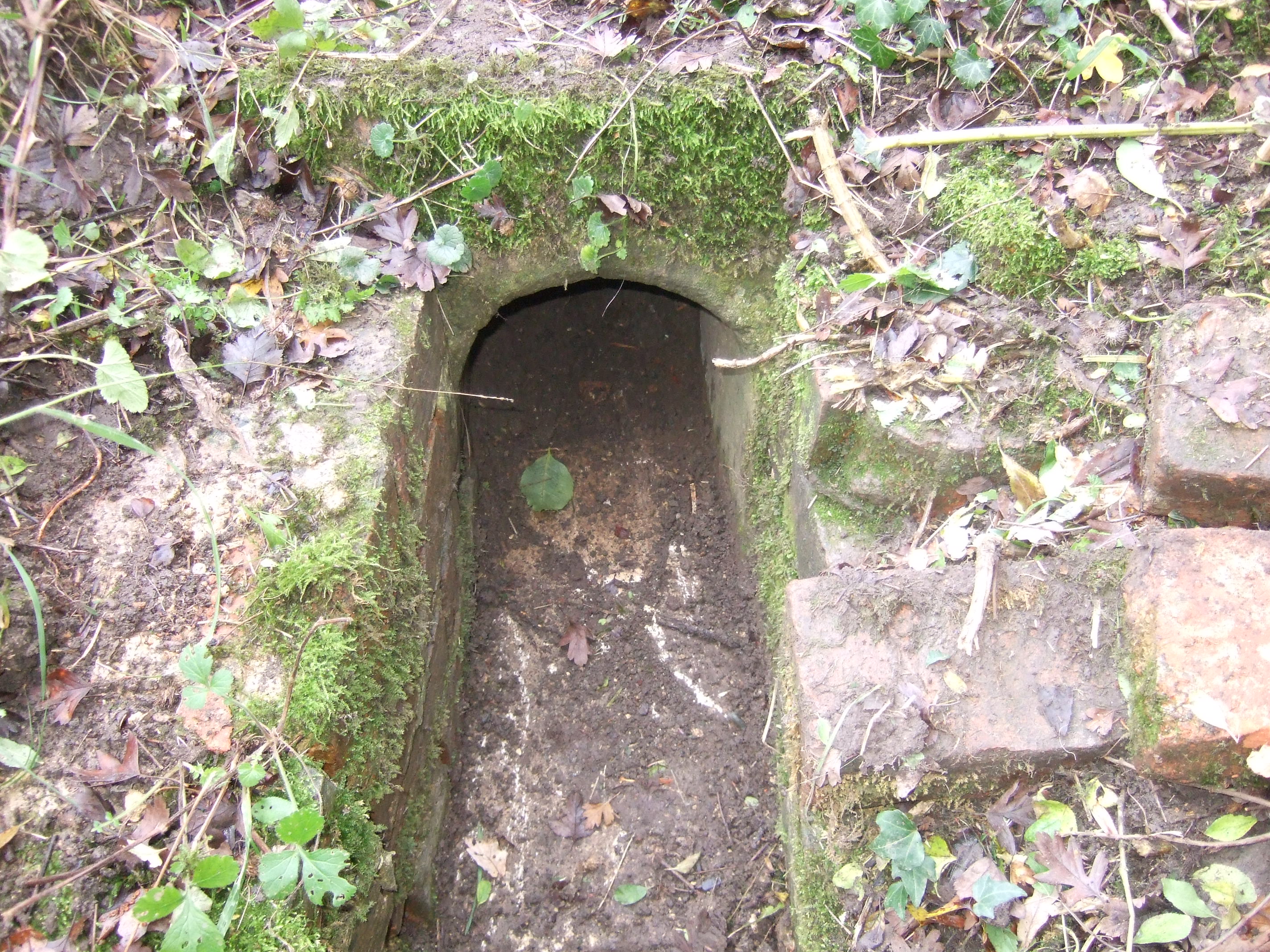 Finally the channel was covered in plastic sheeting for protection.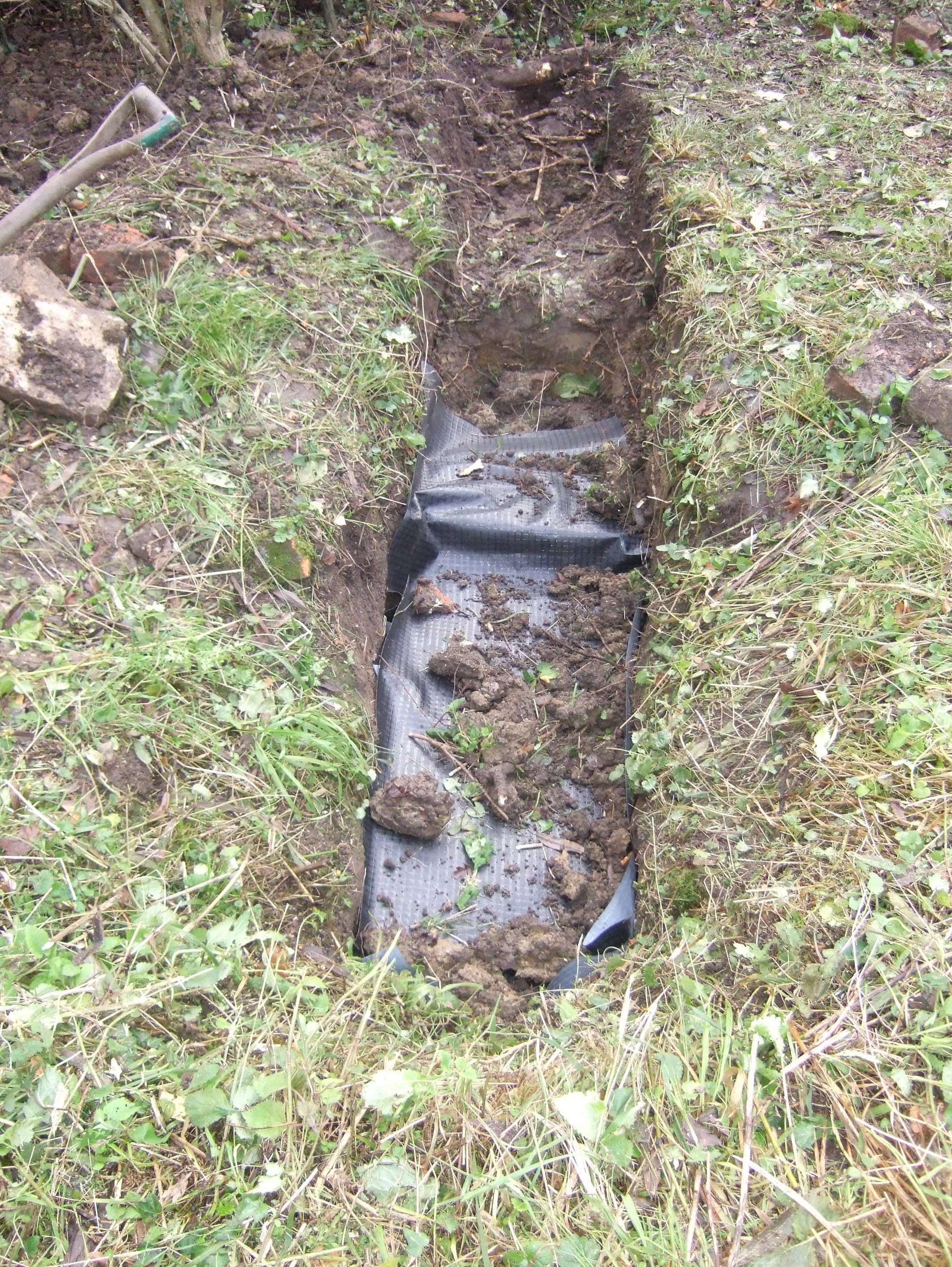 Again a number of years drifted by as work on the dry Dock was limited due to more important work elsewhere on the canal. However in 2018 the Dry Dock restoration was finally incorporated into part of the plan for the Pewsham Locks area. The Dock would be rebuilt and would consist of a low brick wall (approximately 7 courses of bricks) with brick pillars that would support a tiled roof supported on wooden posts. The work would be completed as and when time and money were available.
In 2019 work began on taking down the walls to sound footings ready for construction.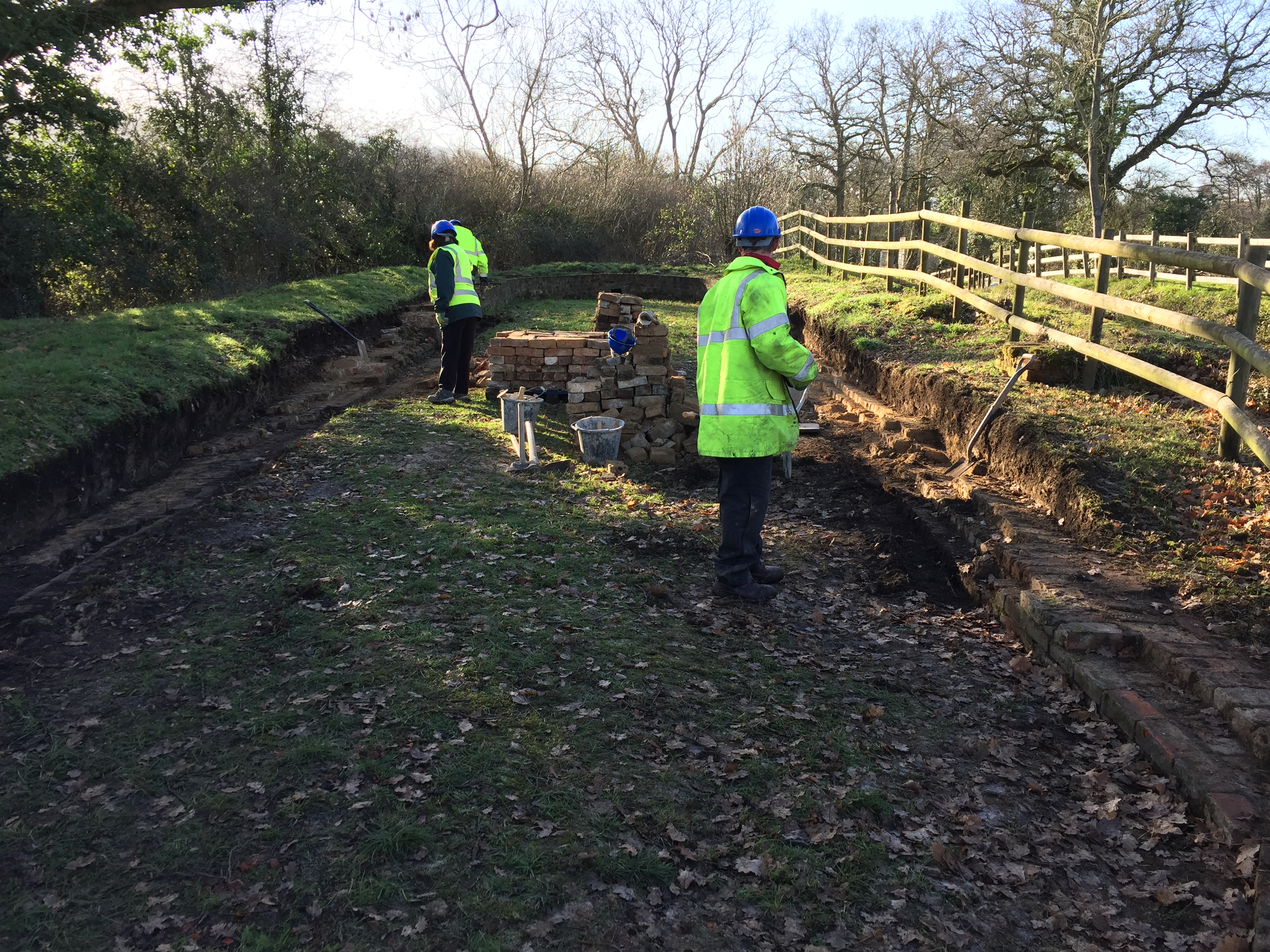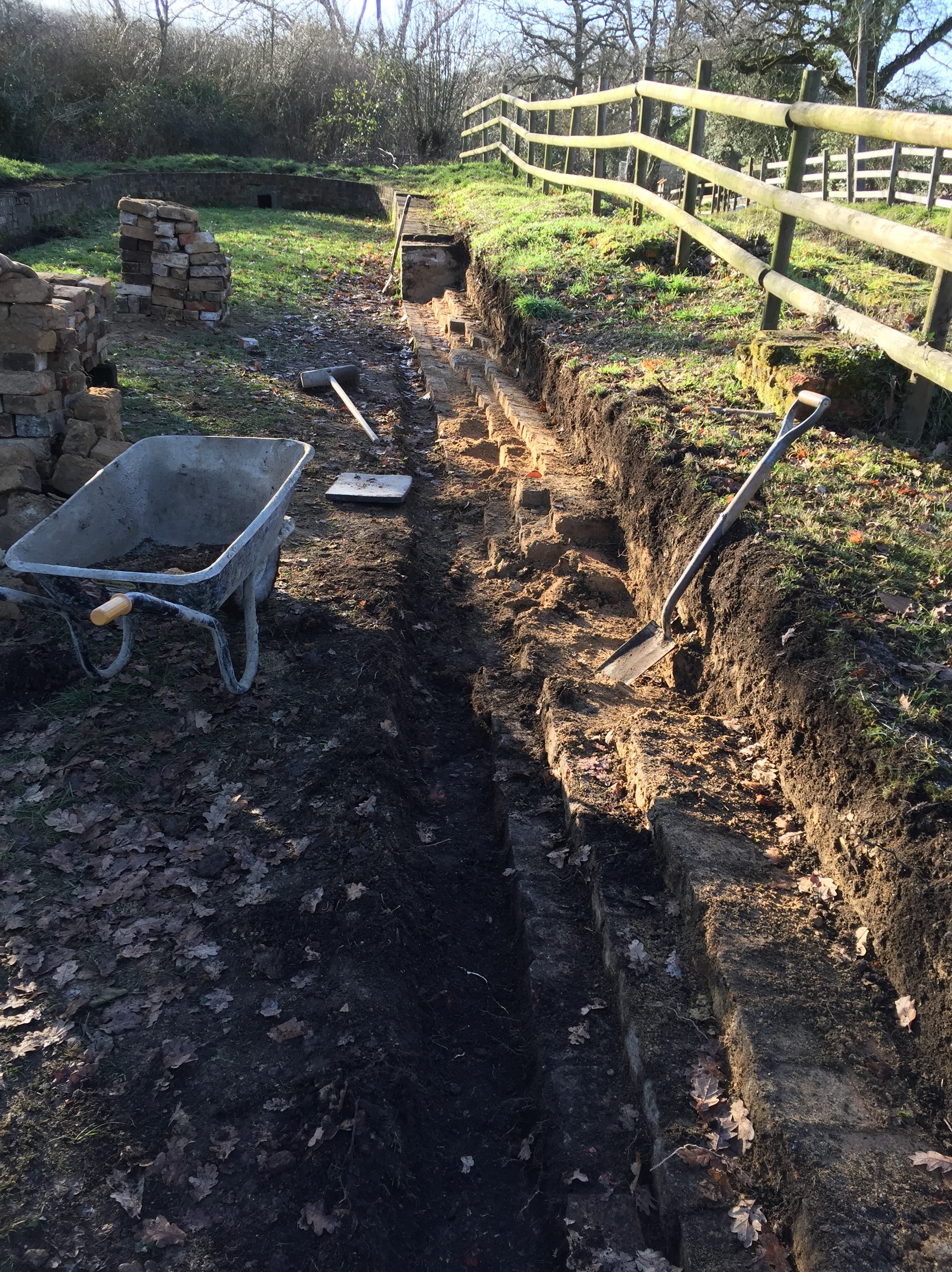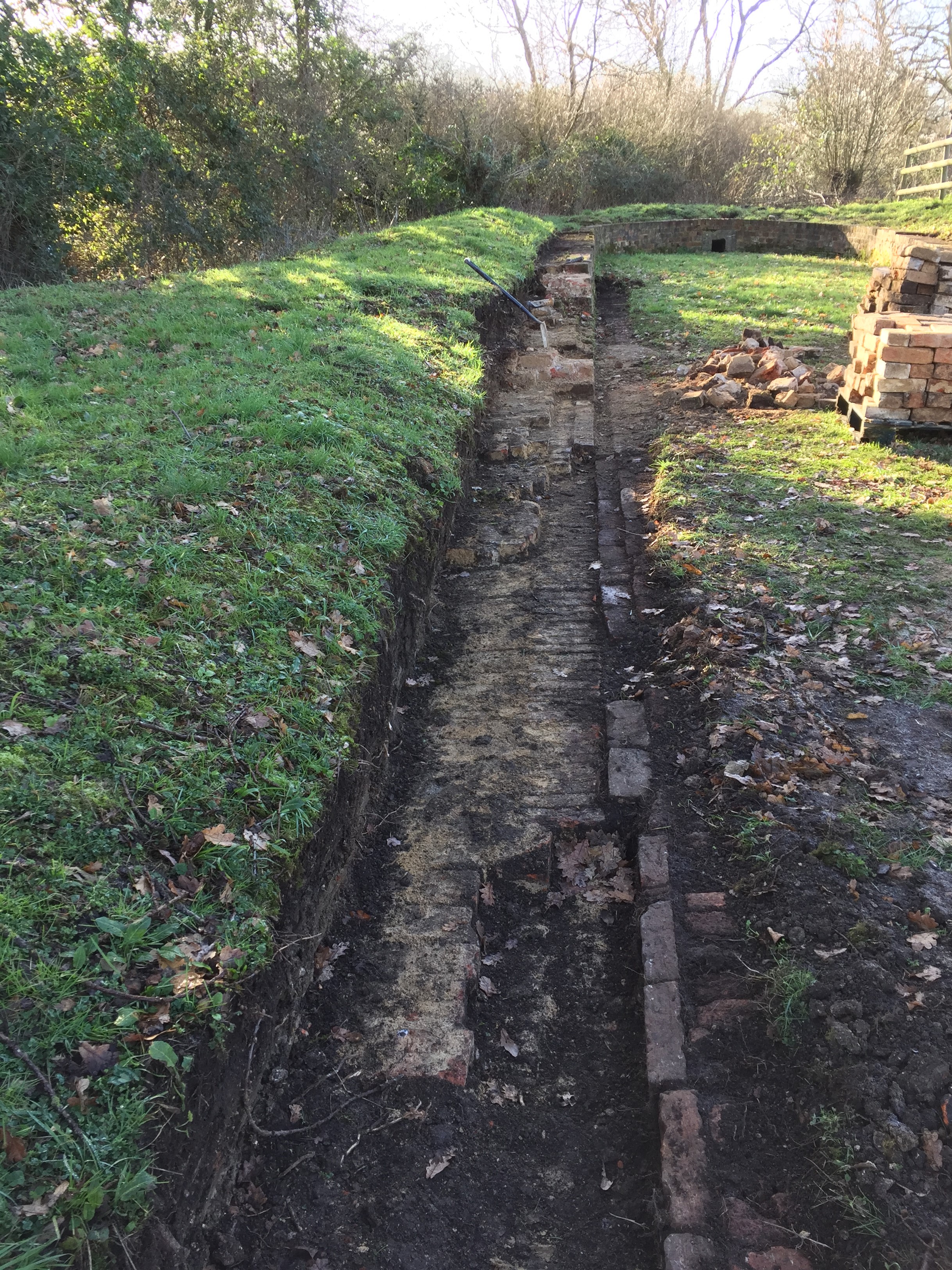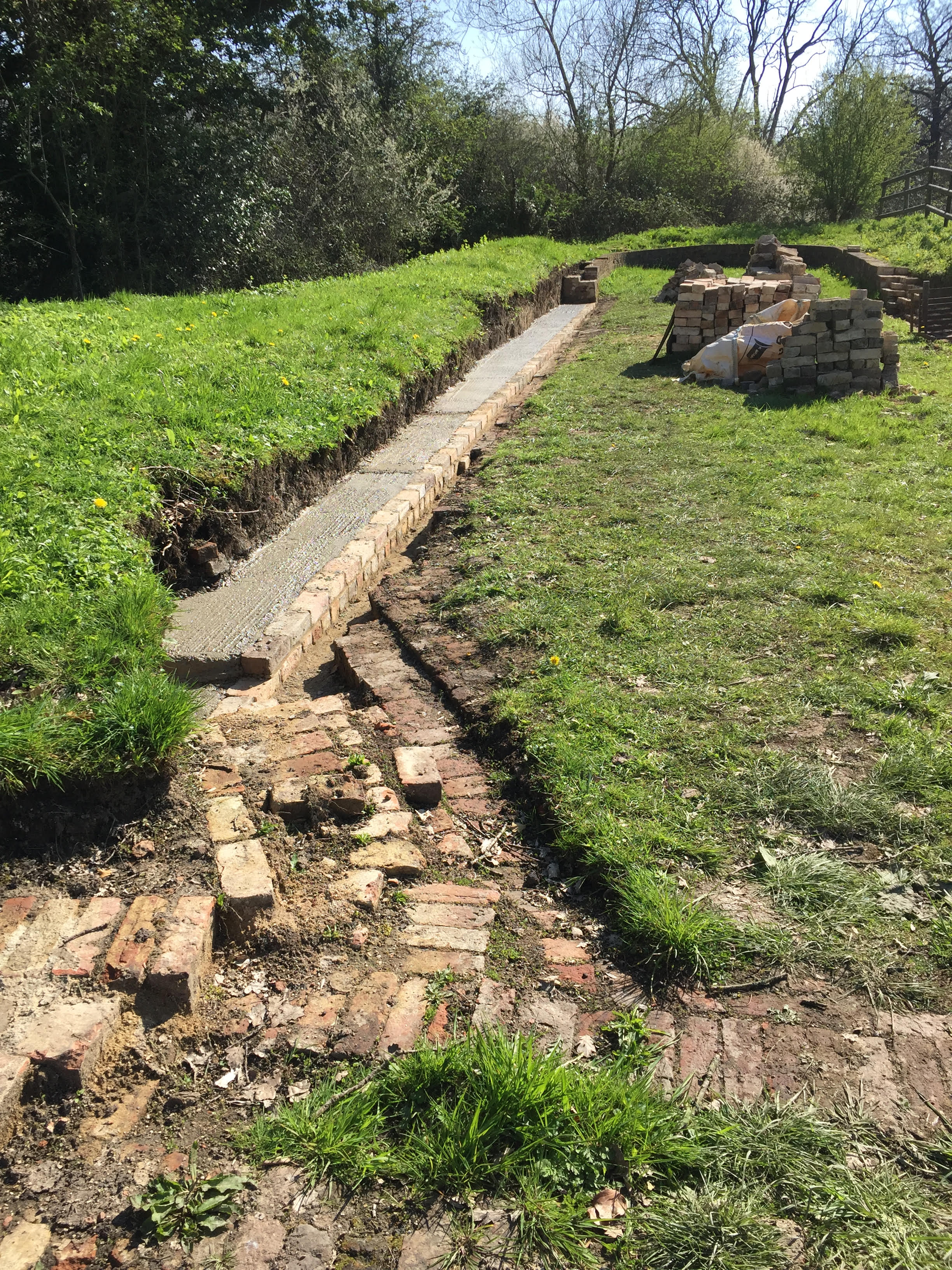 The entrance to the Dry Dock from the Pound was also uncovered showing that it had been built with stone (much as the waiting wall) with presumably clay behind to ensure a water tight seal.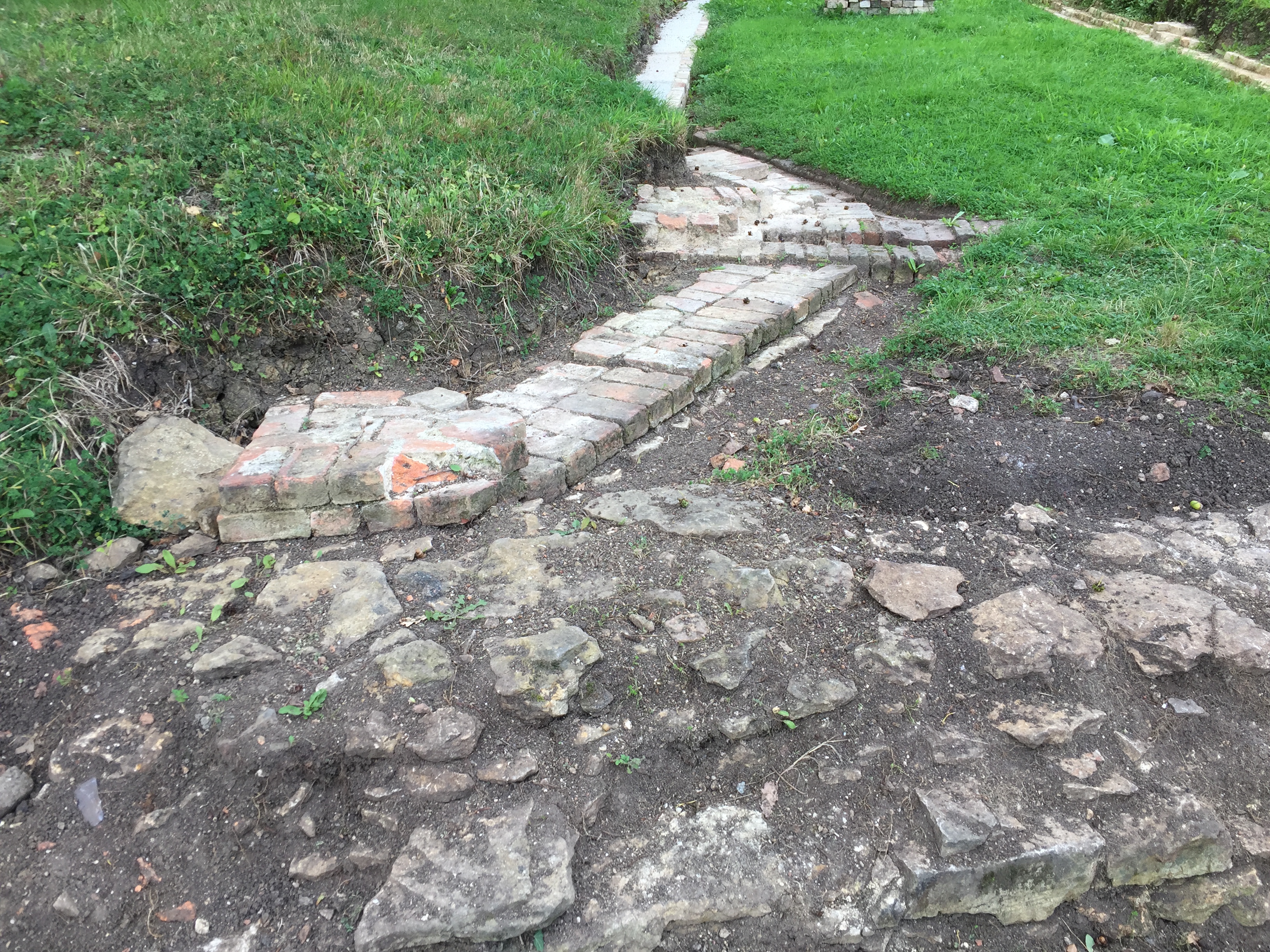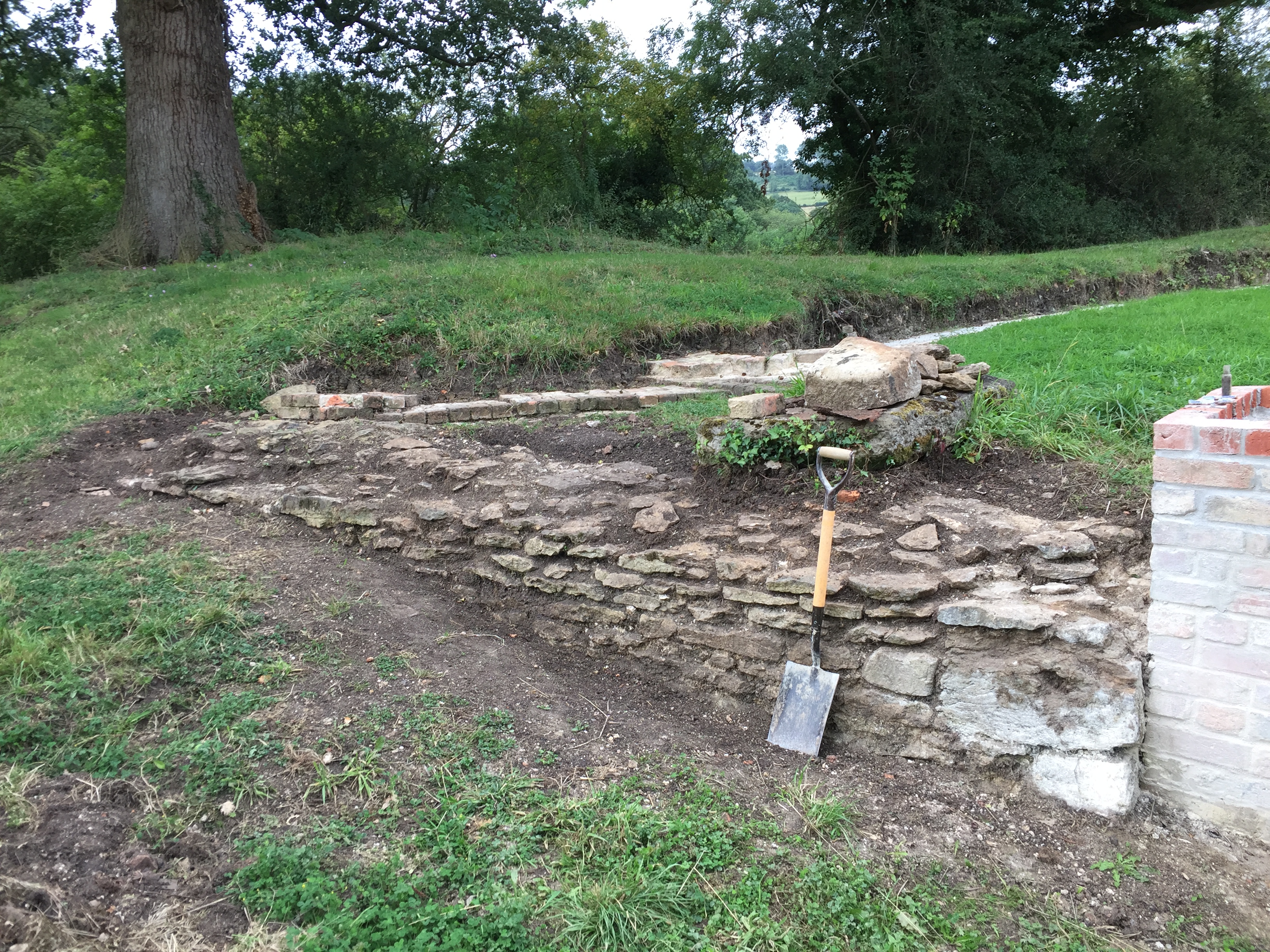 During the excavation some artefacts of pottery, glass and metal work were discovered.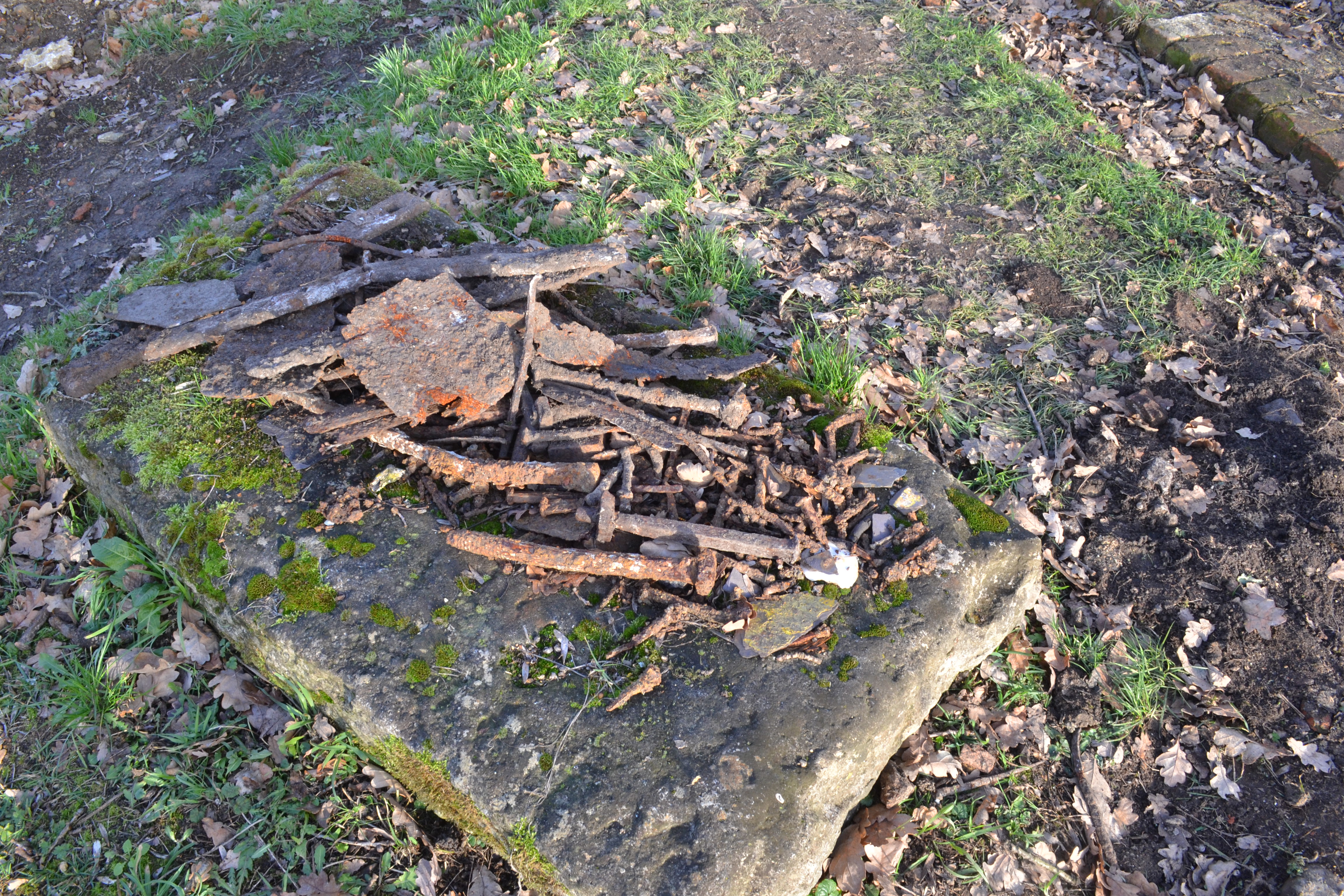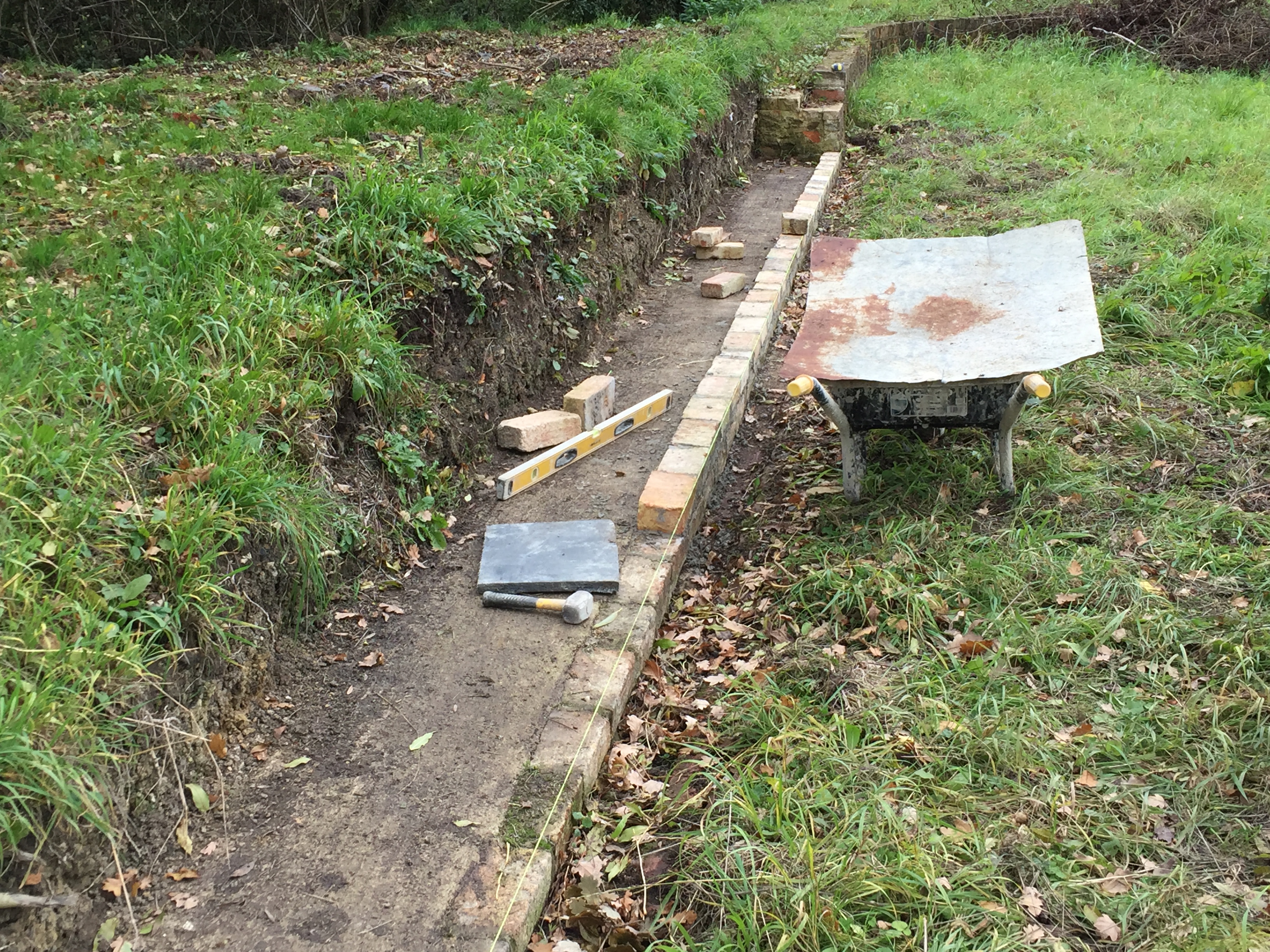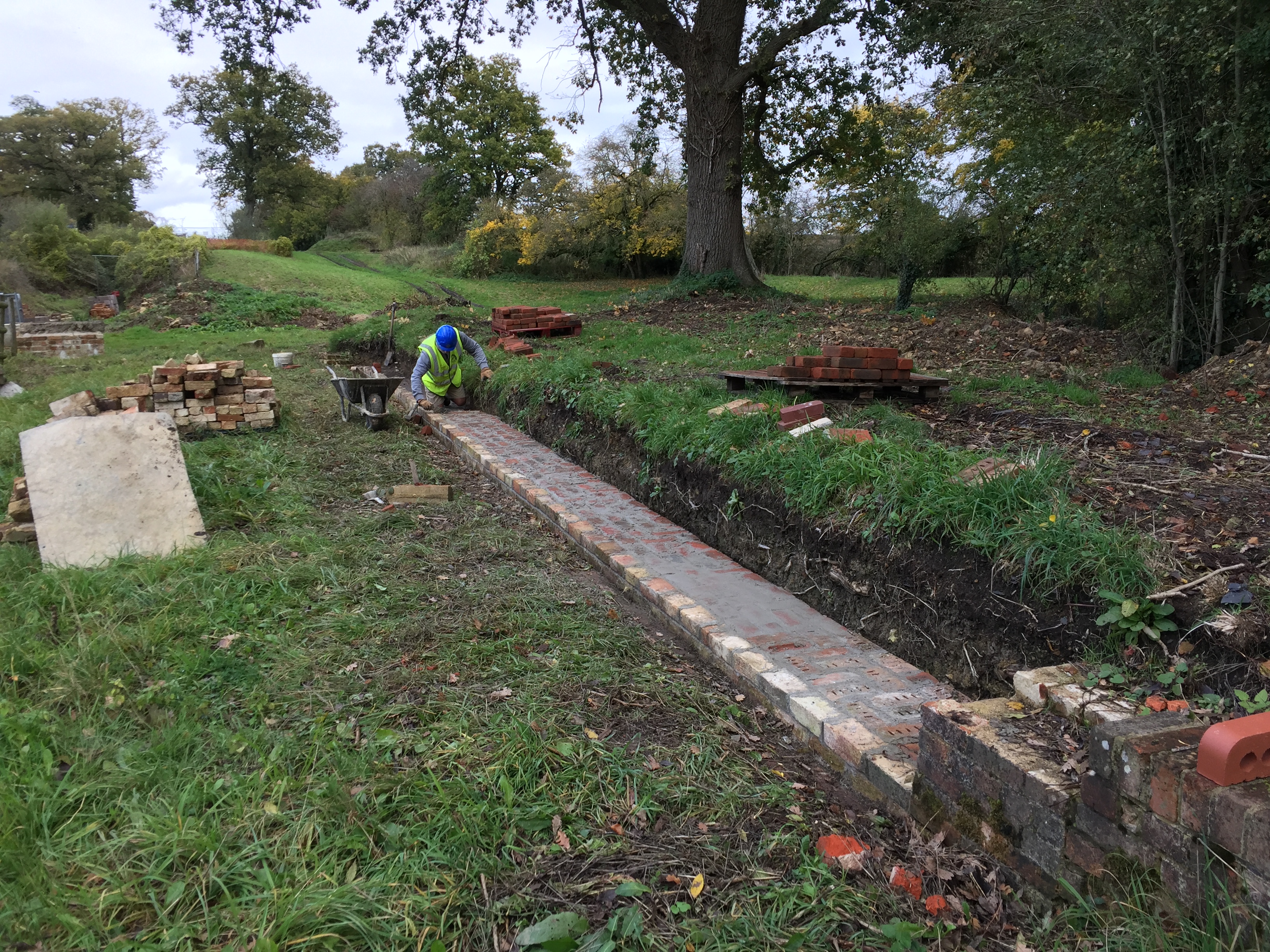 A schematic view of the Dry Dock is shown below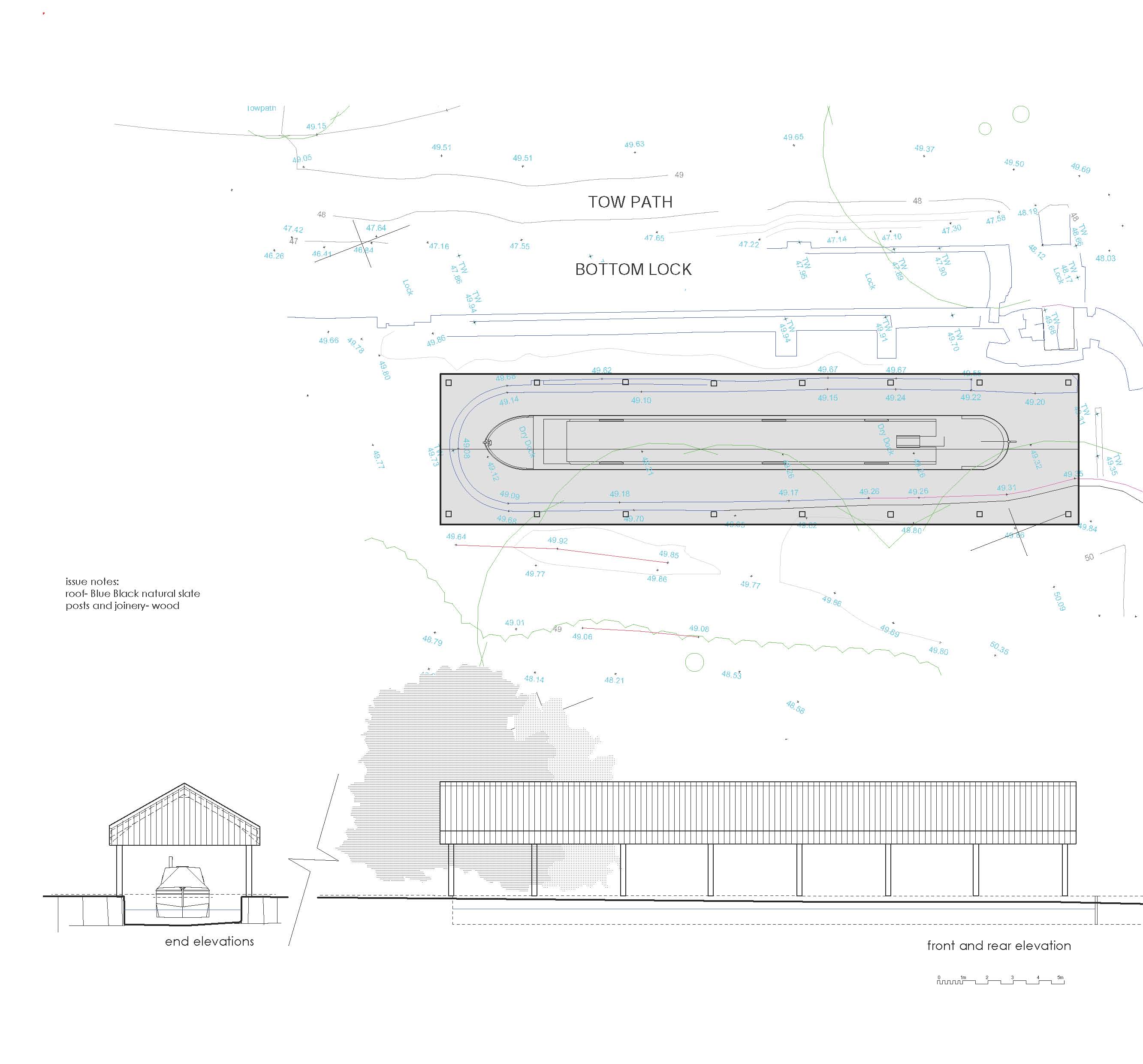 Restoration Work continues ......
Back to MCC Projects Main Page
Back to MCC Home Page