Last updated 27 Sep 2020
North of A4: 2010 – Present (click on photographs to enlarge)
Please note: There is curently no public access to this section of canal.
In 2012 Lord Lansdowne suggested he had a section of land with the Wilts & Berks canal line running on it. We took up his offer of a 5 year lease (recently renewed) and started to plan the opening of the 800m of tow path along a section which is simply known as A4 North.
After studying a Canal Habitat Management Plan, prepared for us by our friends at Ellendale International, we commenced a 4 year clearance plan on the 23rd February 2013. This initially involved clearance of the tow path vegetation and then clearance of vegetation within the canal bed. Management of the hedgerow, replanting and hedge laying was carried out where necessary.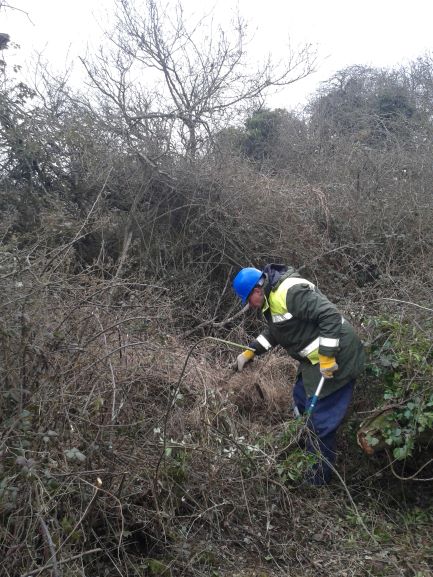 Having viewed the canal line from a field on the west side of the canal we knew we had a work cut out and so it proved from the outset.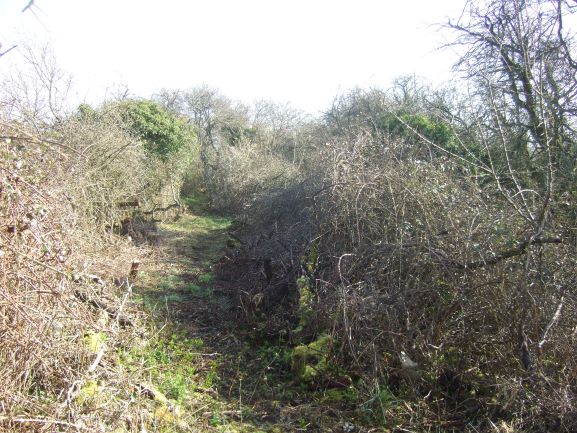 After a few weeks hard work the tow path is beginning to become a safe access to the work site.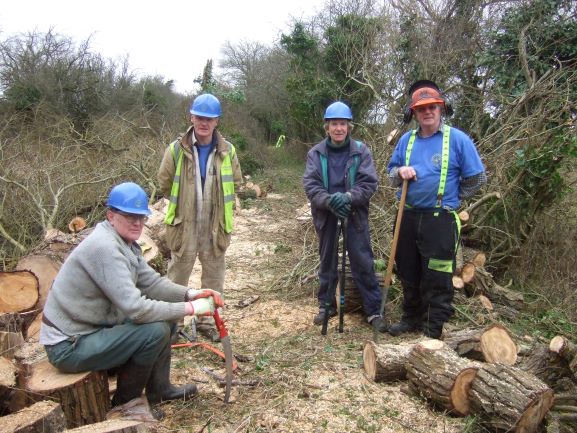 Some 600m into the tow path and volunteers stop for a well earned break.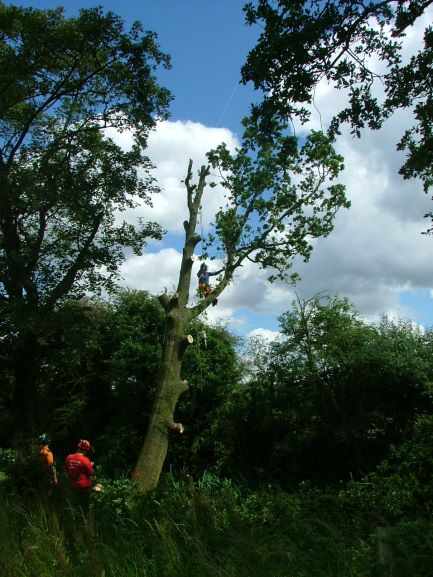 Trees are an important part of the environment but some are so close to the canal bed they can cause damage and leakage. Sadly such trees have to be felled. We appreciate new trees are not as effective as older ones but we replant 2 for every one major tree felled, Although there are 2 qualified tree fellers within the WBCT we are limited by the qualifications we hold to dealing with trees up to 20" in diameter. For anything larger we need to call on the services of volunteers from the Waterway Recovery Group (WRG). On the A4 north section one tree had to be felled from the top down, this was to prevent damage to surrounding hedge rows that would have happened if the tree had simply been felled from the ground.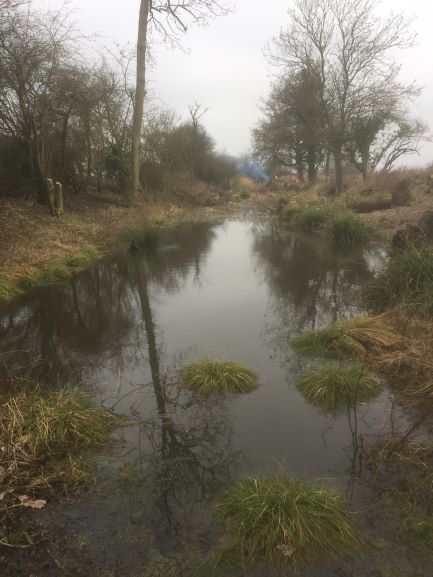 We discovered some sections of the canal still in water which looks great however the down side is that as more light is able to access the water then more plants grow…great for habitat not so good for the volunteers that need to manage the water! It will be years before we attempt to re-water this section so it has to be managed in the meantime.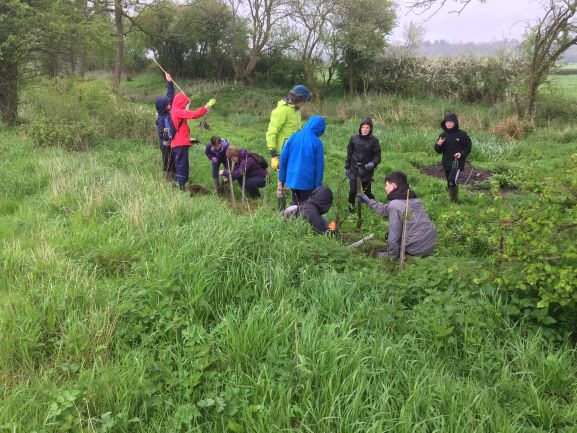 The Woodland Trust very kindly offer free tree packs to organisations wishing to replant areas. Here we asked local Scouts to get involved and help us with the planting of trees in a decimated (by nature not us!!) hedgerow.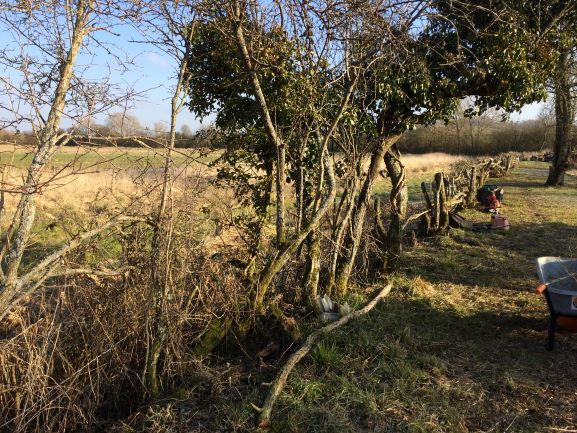 Over the 100 years that the canal was abandoned the hedges had grown wilder and deer had enjoyed the hedgerow over these years and effectively killed off some plants. A great deal of skill and hard work was needed by Fiona and her volunteers to save what was left. We are grateful to the Woodland Trust for supplying trees/bush packs we could use to start the revitalisation of these hedges.
Whilst there will not be a level tow path until such time we have a long enough lease to justify the cost of such work. We hope by spring 2021 to have the path in a state suitable for us to open it and allow people to enjoy a walk in the countryside along this new section,
By Dec 2020 we hope to have a lease on a further 700m of canal along this line, from a different landowner. Once again Ellendale Environmental has created a Habitat Management Plan for us and as soon as the legal paperwork is sorted we aim to start work immediately on this section. As always the more volunteers involved the easier it will be to clear this section and get it open for the public to enjoy.
If you think you may be able to help us please contact Dave Maloney – dave.maloney@wbct.org.uk
Back to MCC Projects Main Page
Back to MCC Home Page