Last updated 30 Oct 2020
Rebuilding the Waiting Wall (click on photographs to enlarge)
The waiting wall which lies between Bottom and Middle Lock at Pewsham had, it appears, been originally built with large stones with a clay infill behind to ensure it was water-tight.
Over the years since the canal was abandoned the wall had badly weathered, collapsed in places and a number of large trees had taken root in the wall itself further destabilising it.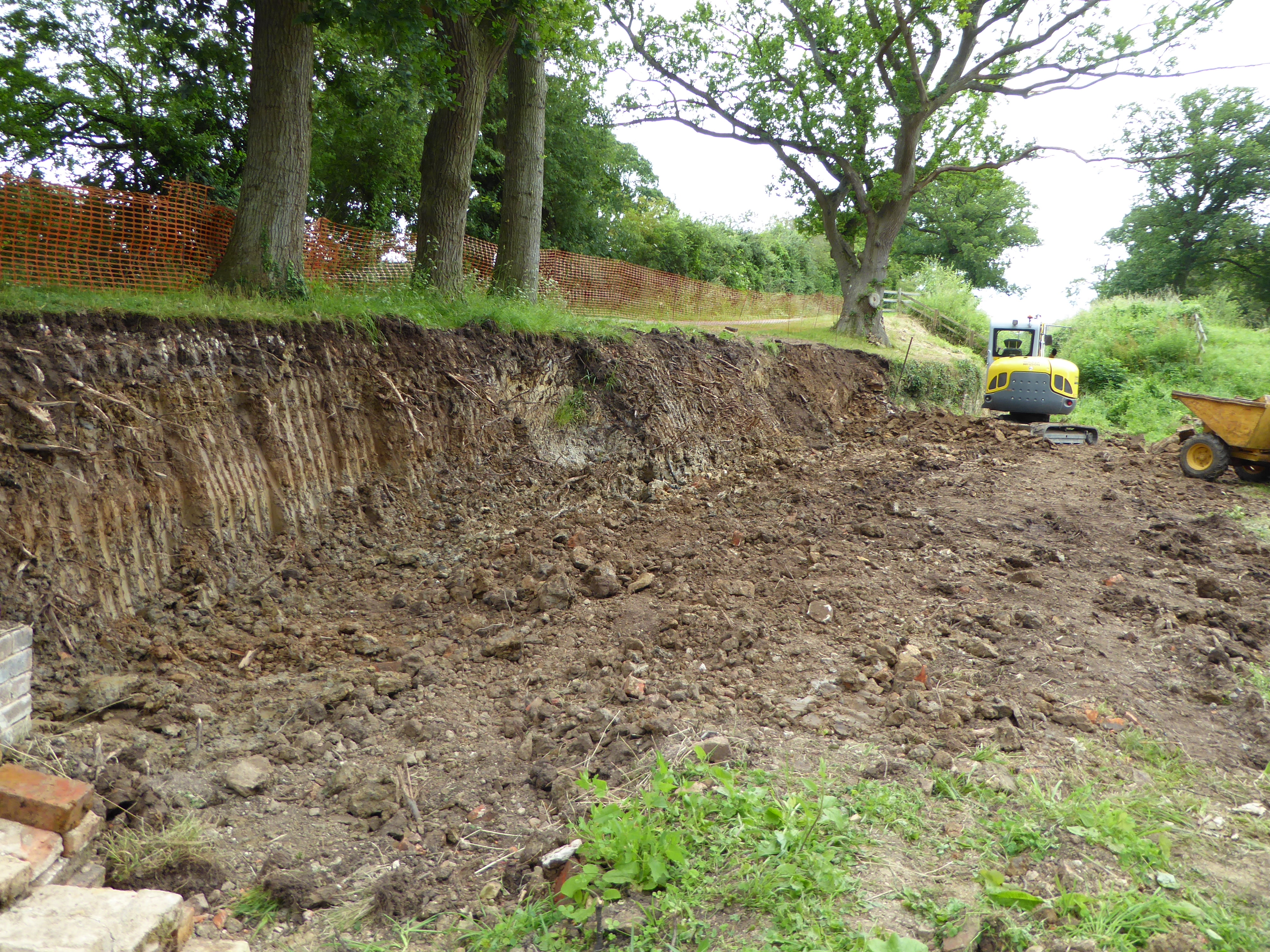 Our first task was to make the site accessible and then to remove four trees that were on the line of the wall. Note that other trees will be planted elsewhere to replace these. Once this was done the remains of the original wall was removed.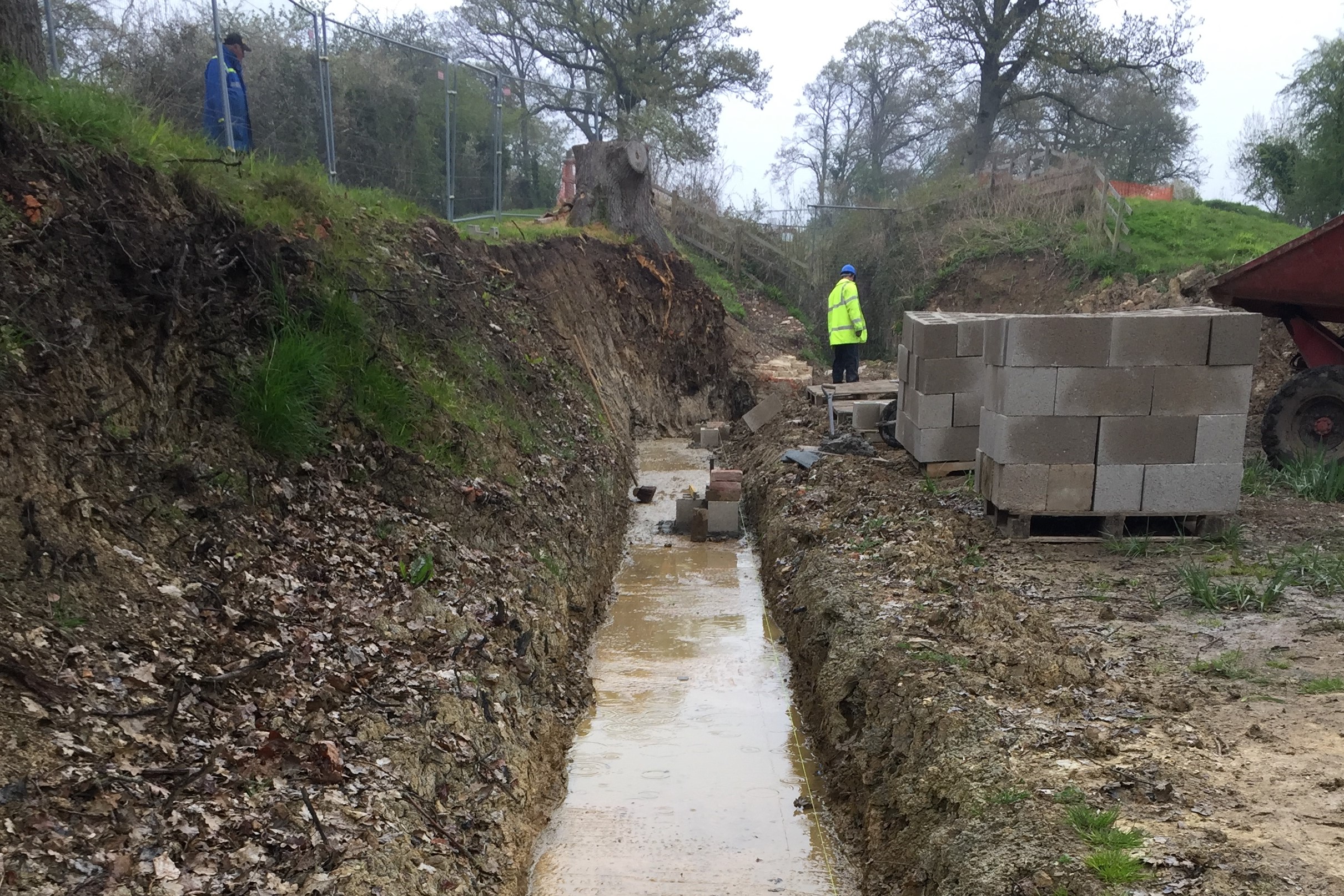 Once the site was totally clear work on the new wall began.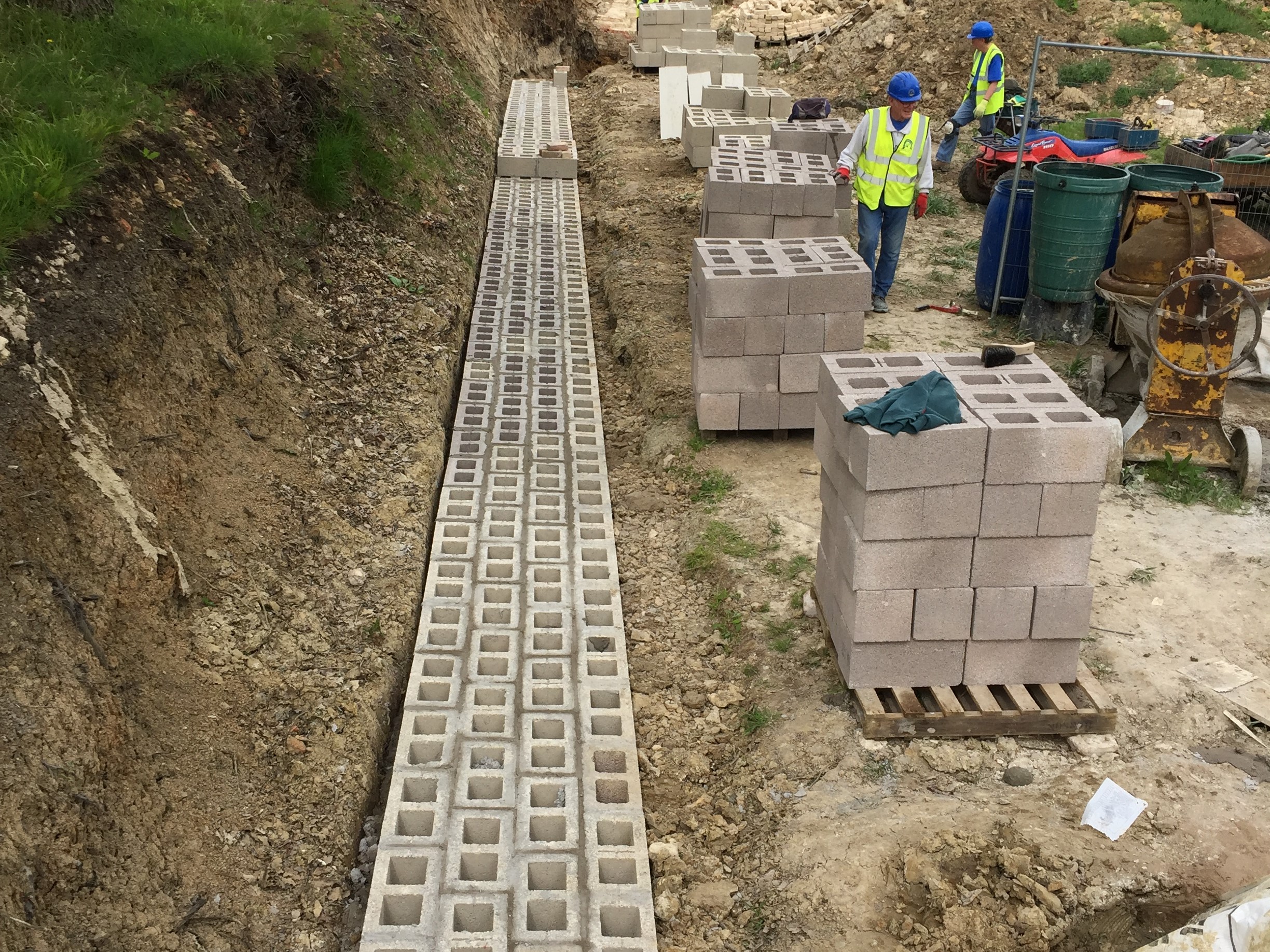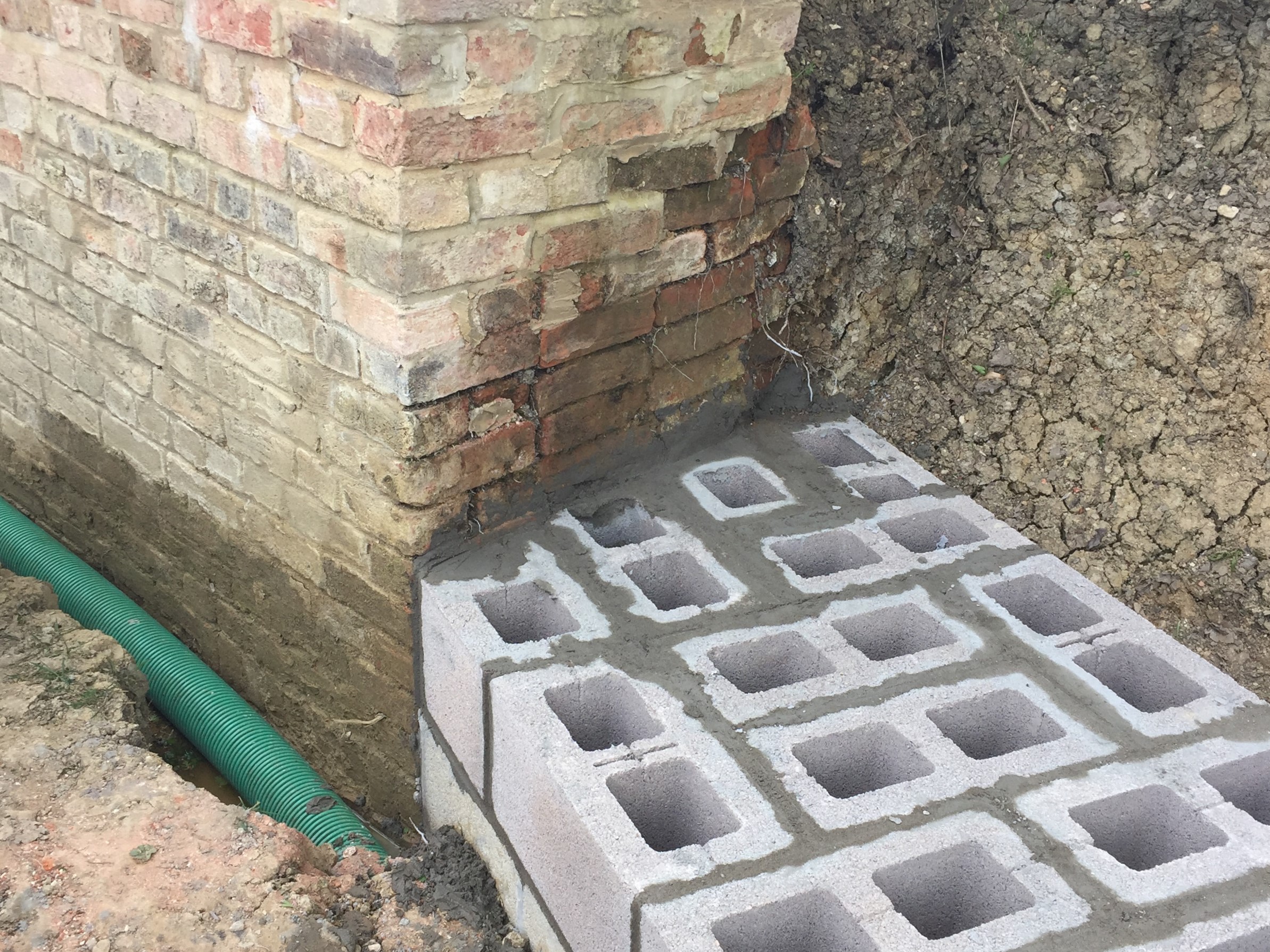 This was to be constructed of concrete blocks below the water line, bricks above the water line and then topped with concrete coping.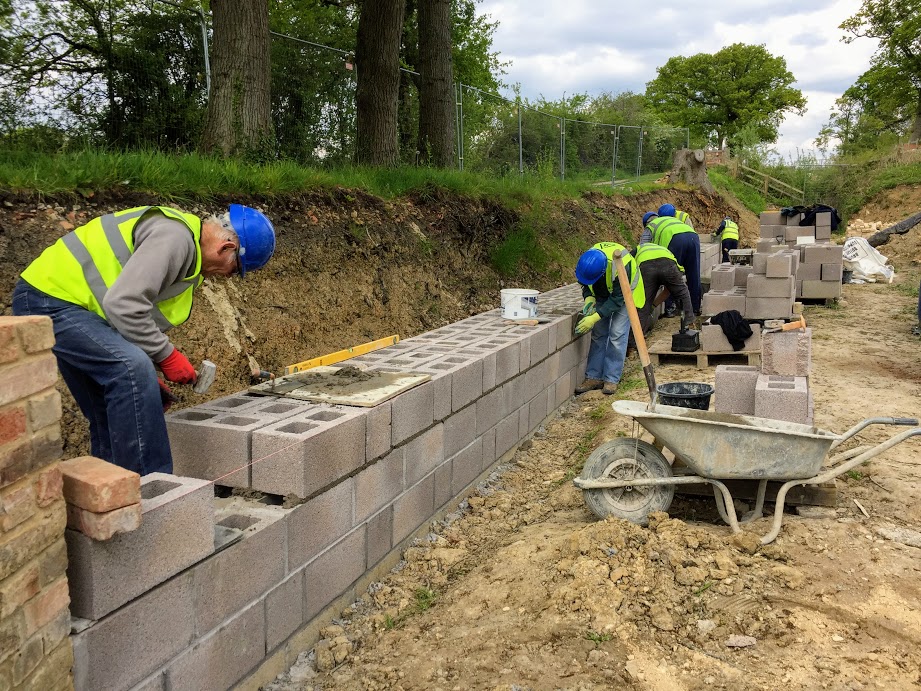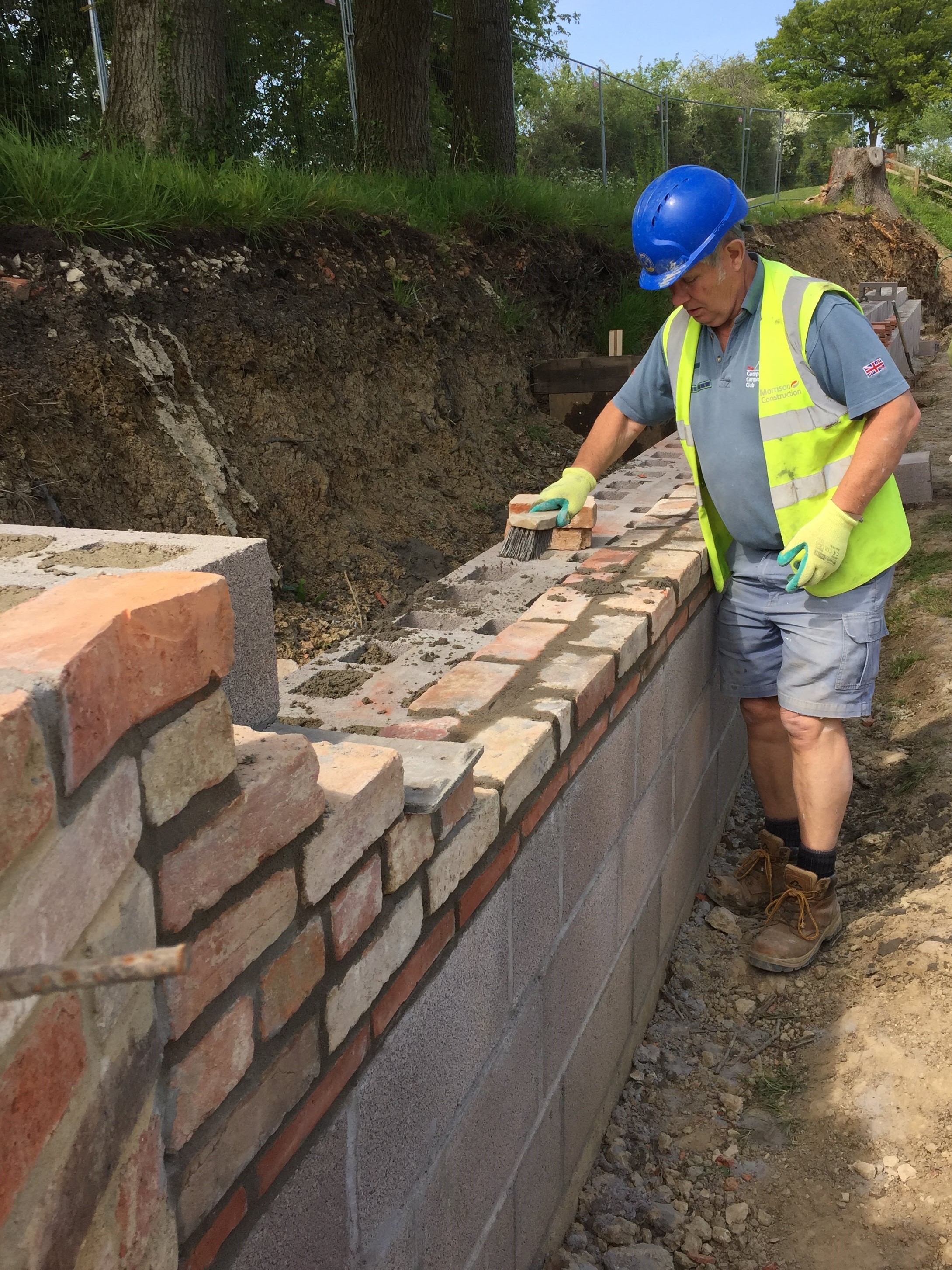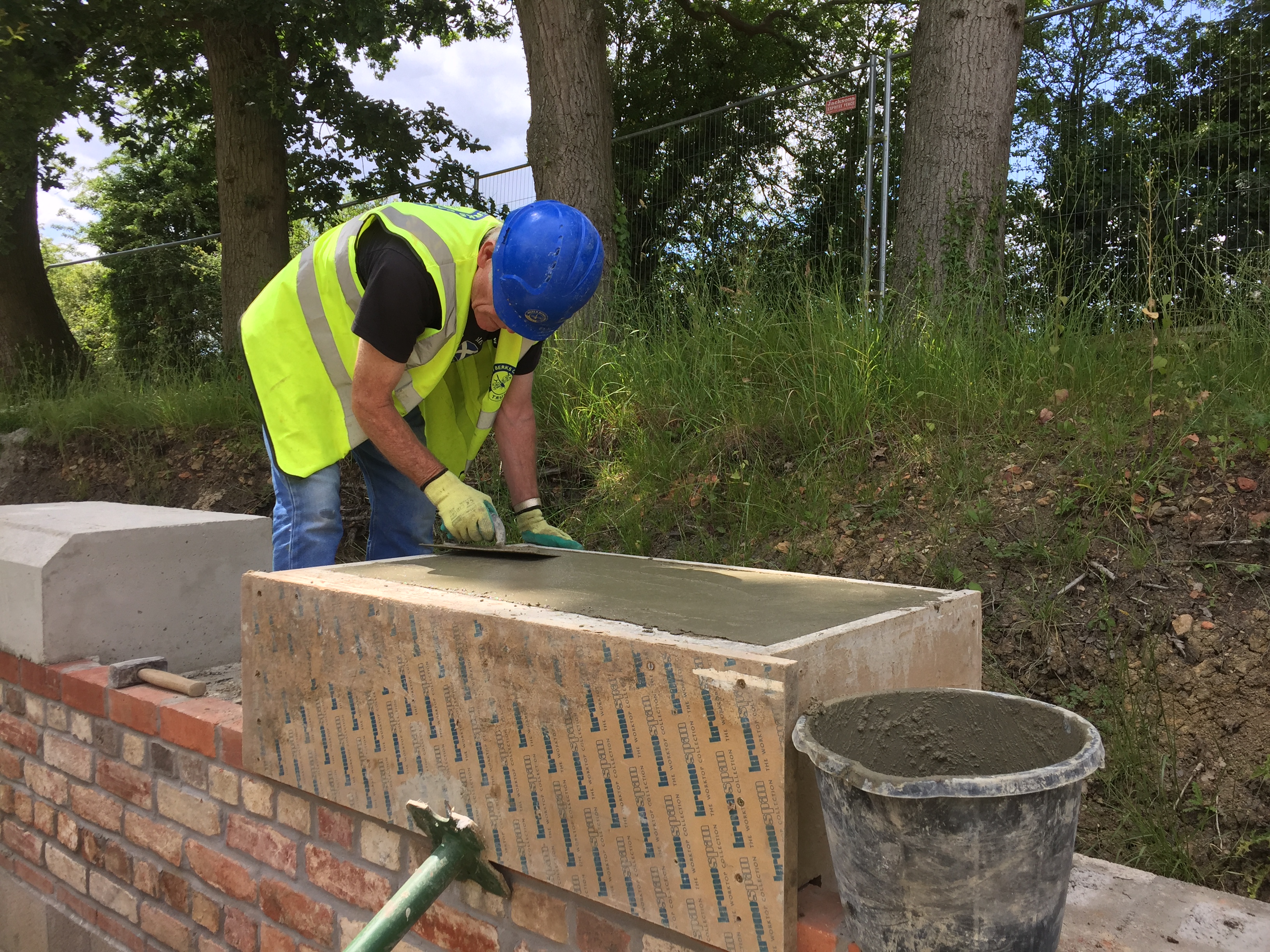 After several months and a lot of hard work by our volunteers the main part of the waiting wall is complete.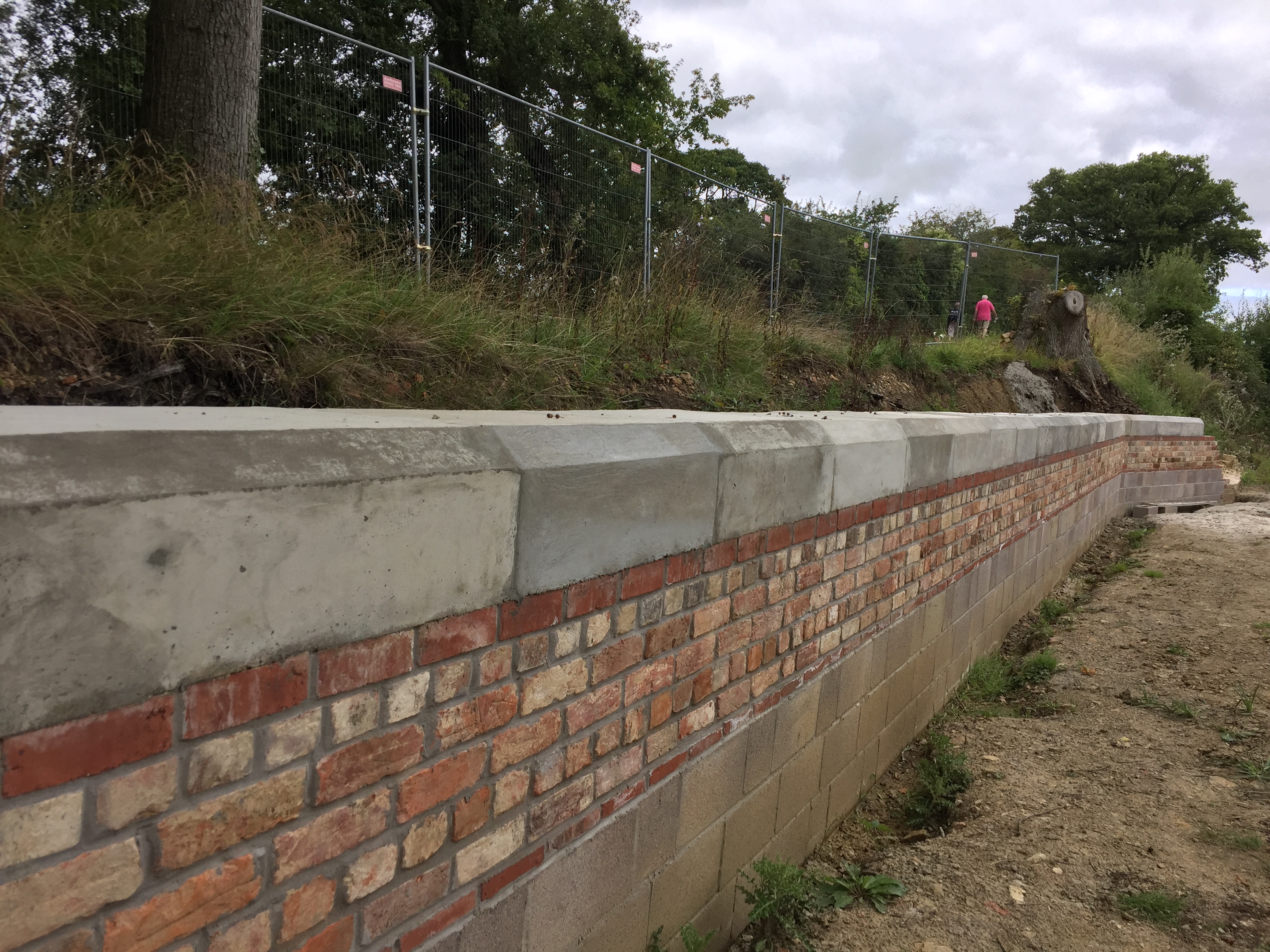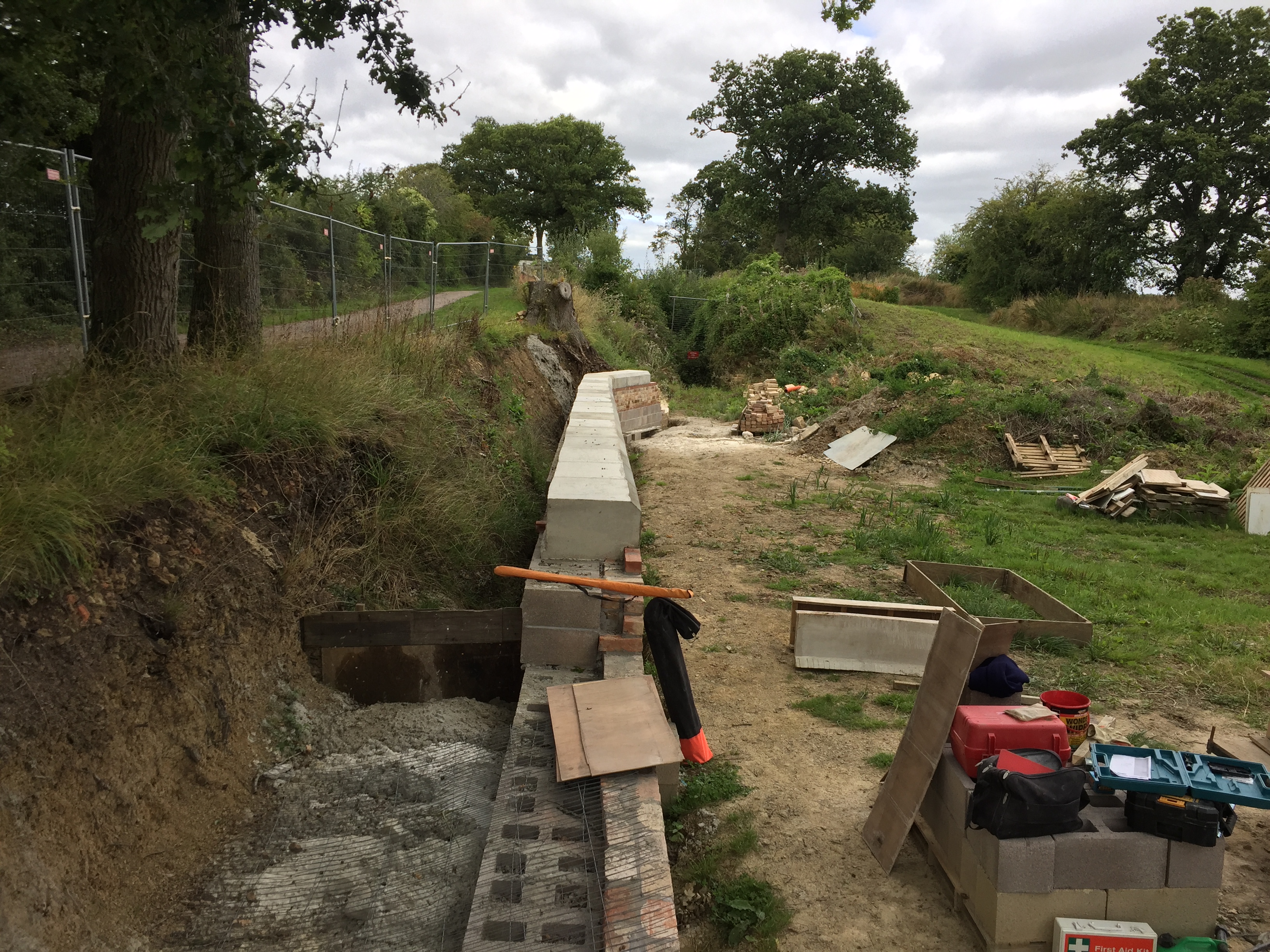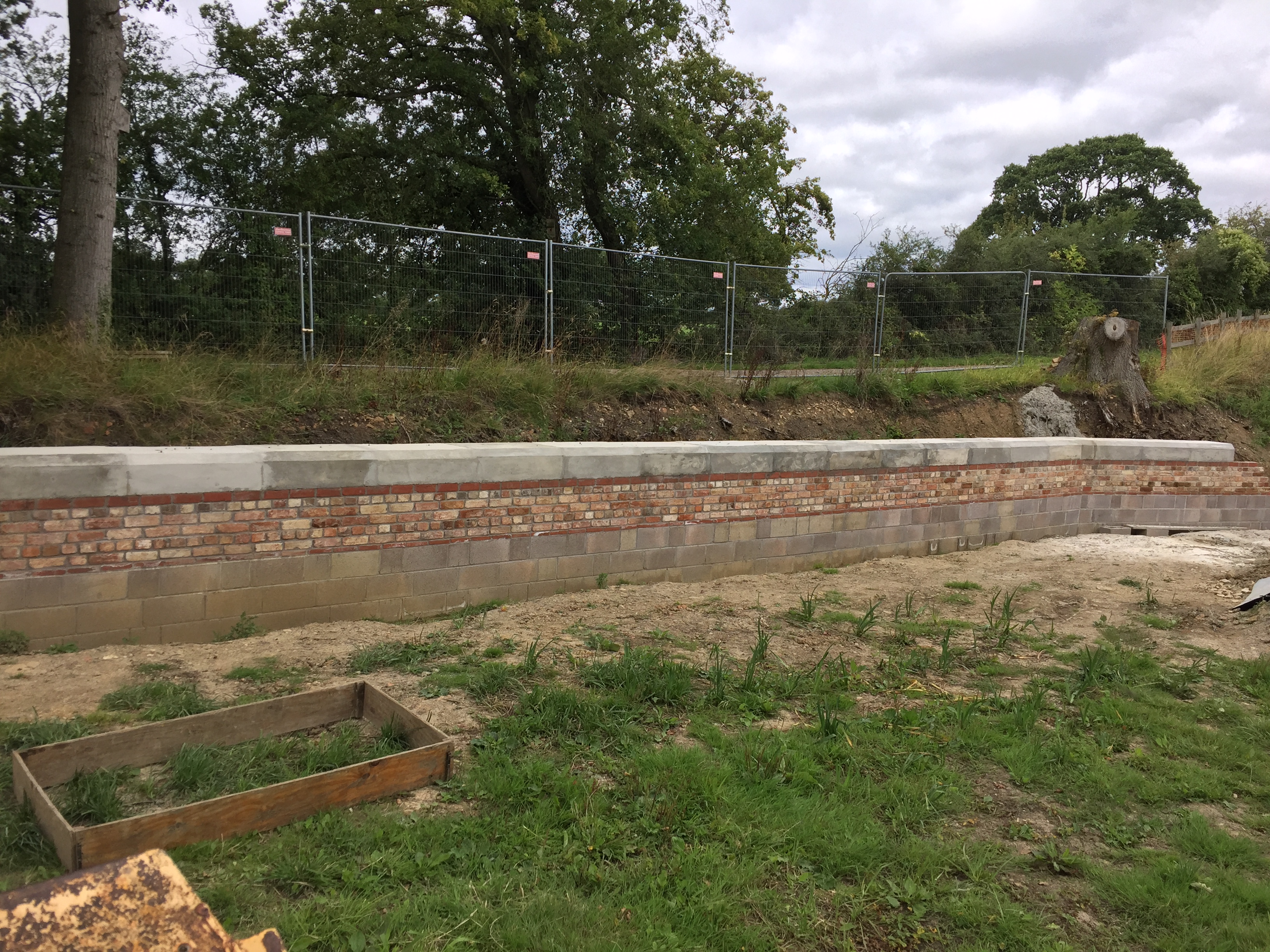 It connects to the wing wall of Bottom Lock, which had earlier been rebuilt and will, in time, connect to the wing wall of Middle Lock when that is rebuilt.
In addition it was advised by the Trust engineer that a Spill Weir should be incorporated into the waiting wall to ensure that any excess water would not over-top the lock gates but would instead go through the spill weir and drain past Bottom Lock and back into the canal.
Back to MCC Projects Main Page
Back to MCC Home Page