Last updated 7 Dec 2020
The Wharf: 2011 - 2013 (click on photographs to enlarge)
One of the last structures to be re-built prior to the re-watering of the canal at Pewsham was The Wharf, situated just below Bottom Lock. There were few visible signs of the original structure however upon initial digging out, helped by staff from KPMG who were on a 'fun-day' out volunteering to help a local charity, the original footings and below ground stone work were discovered.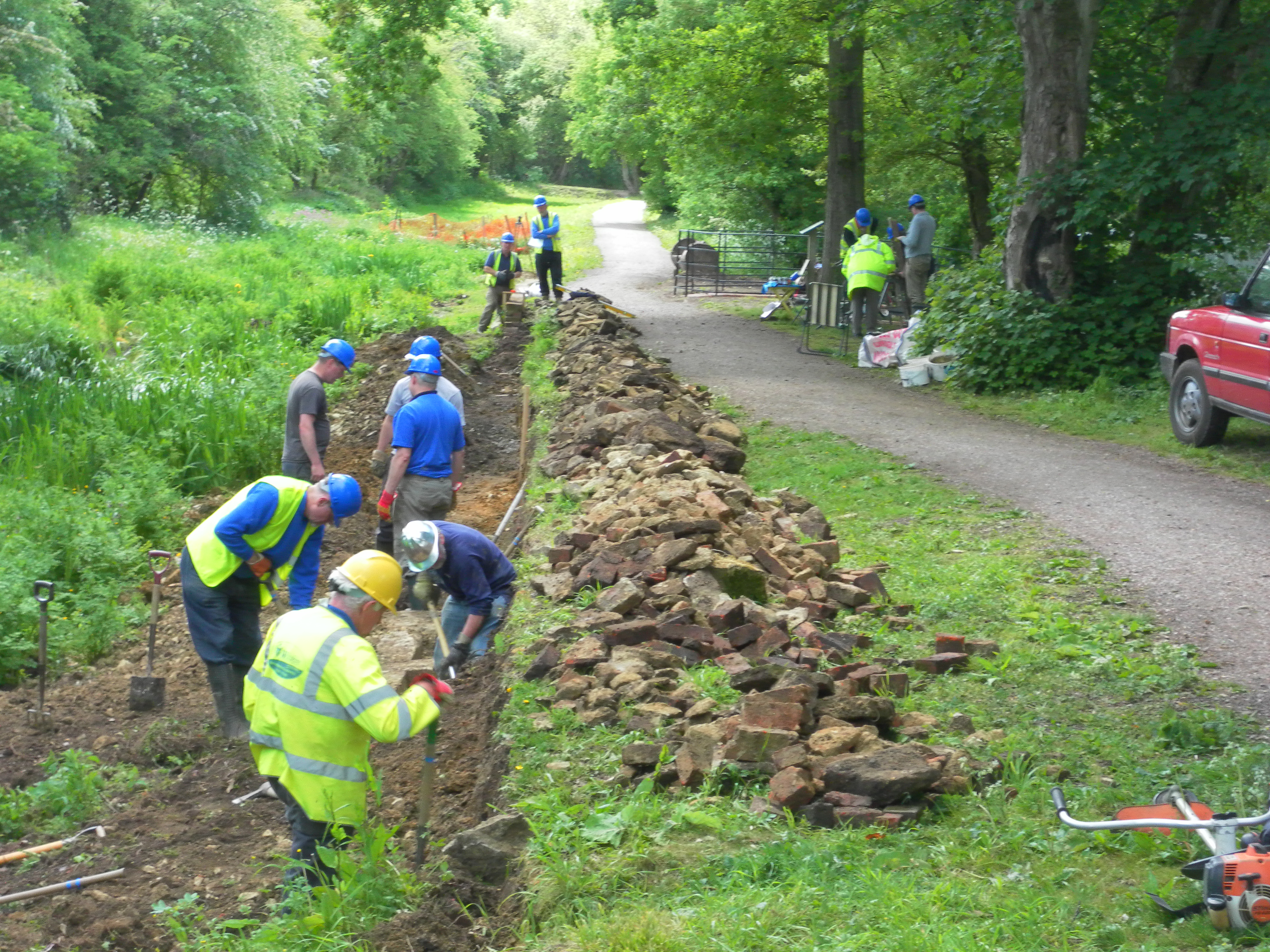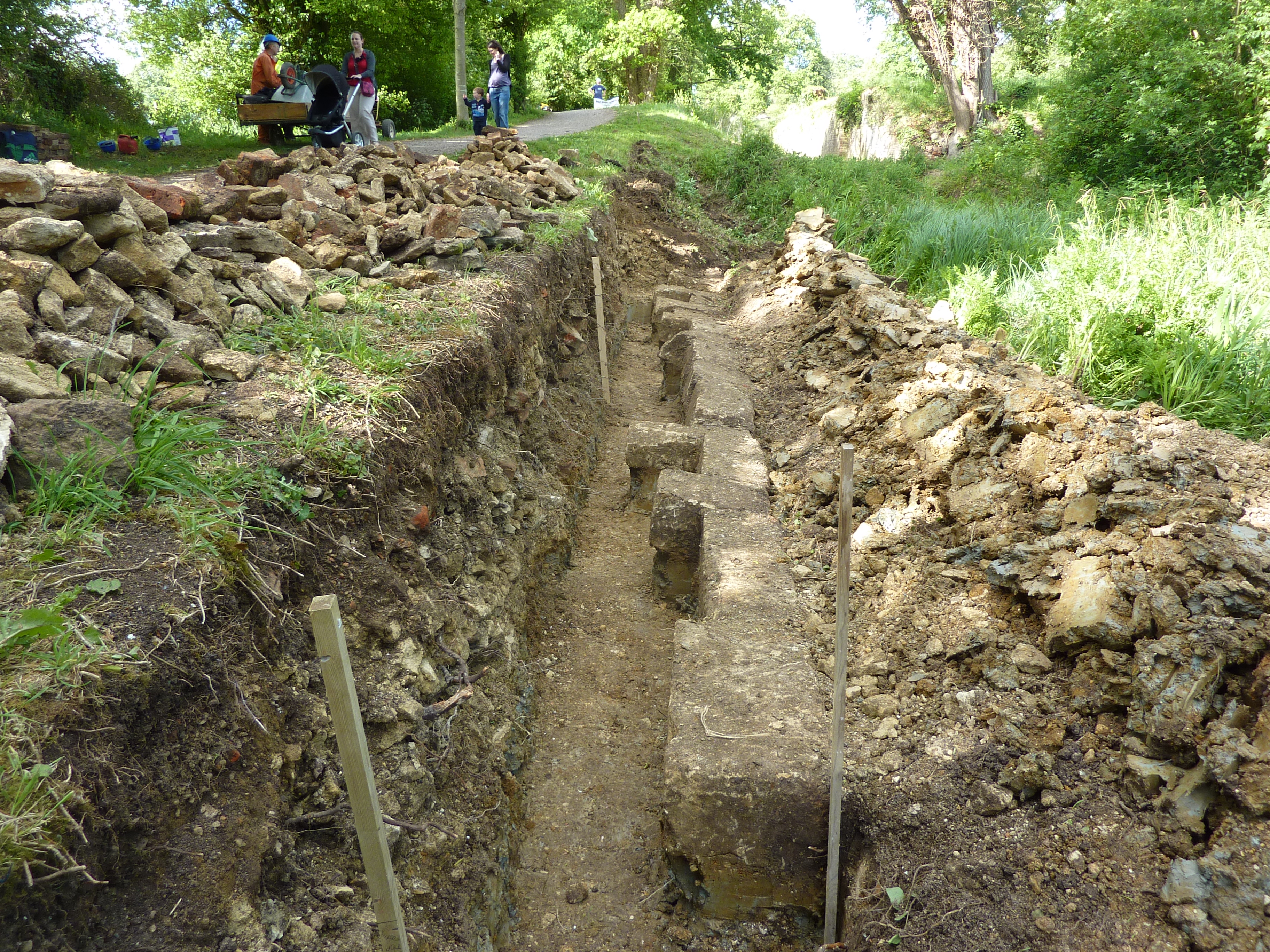 Unfortunately this was not stable enough to be used so it was removed and new concrete footings were poured and a concrete block wall built which was topped with bricks above the water line.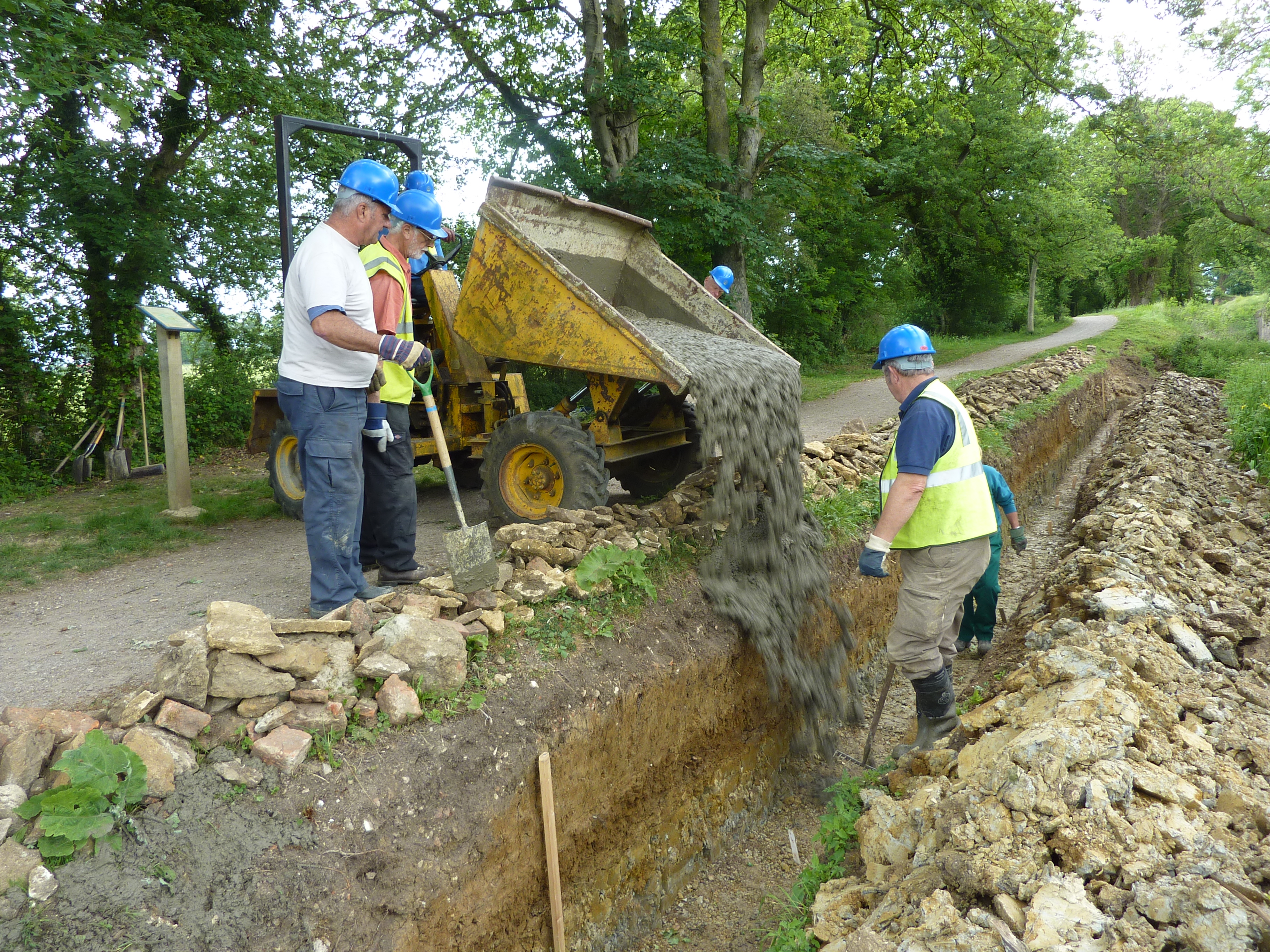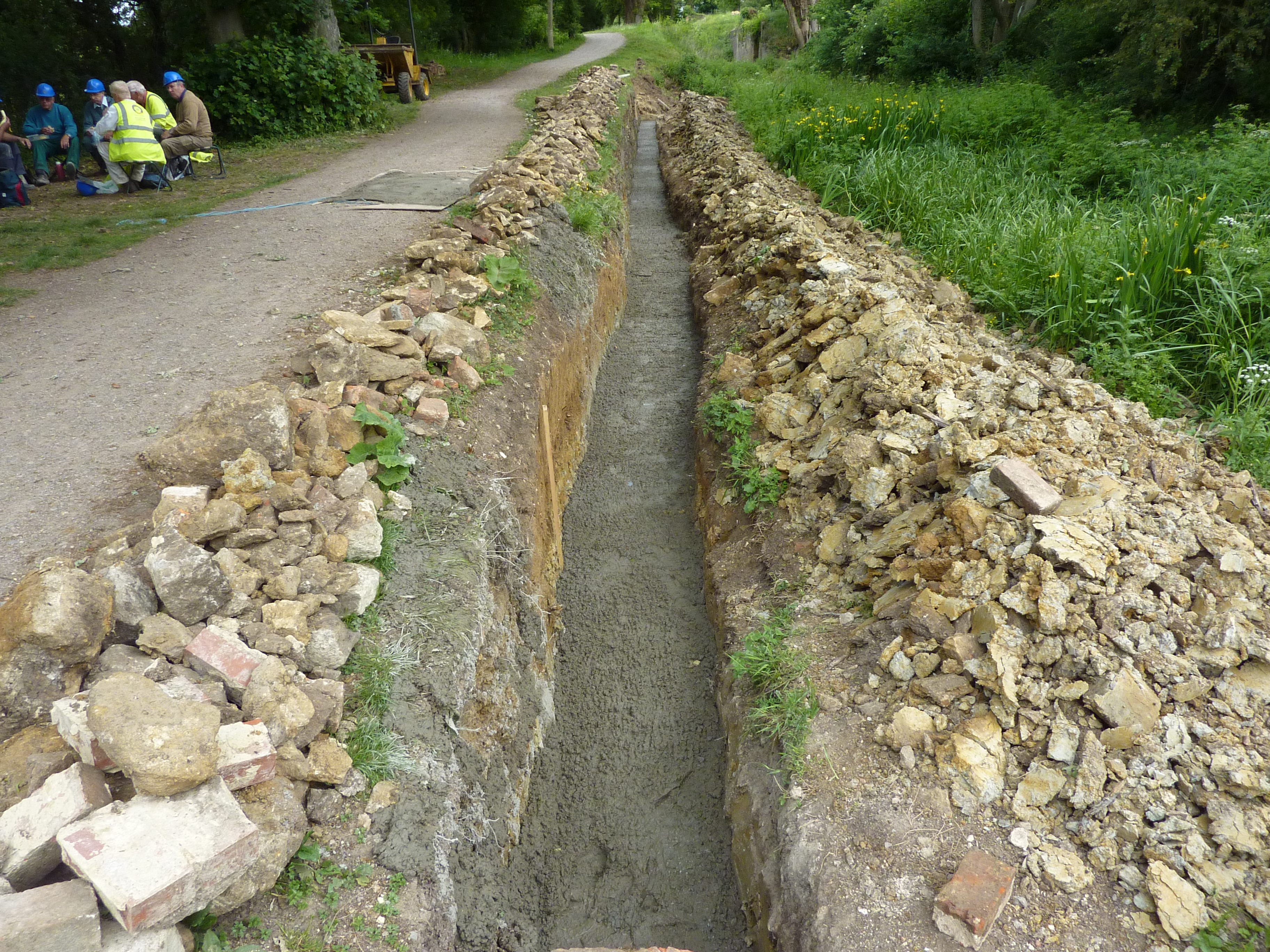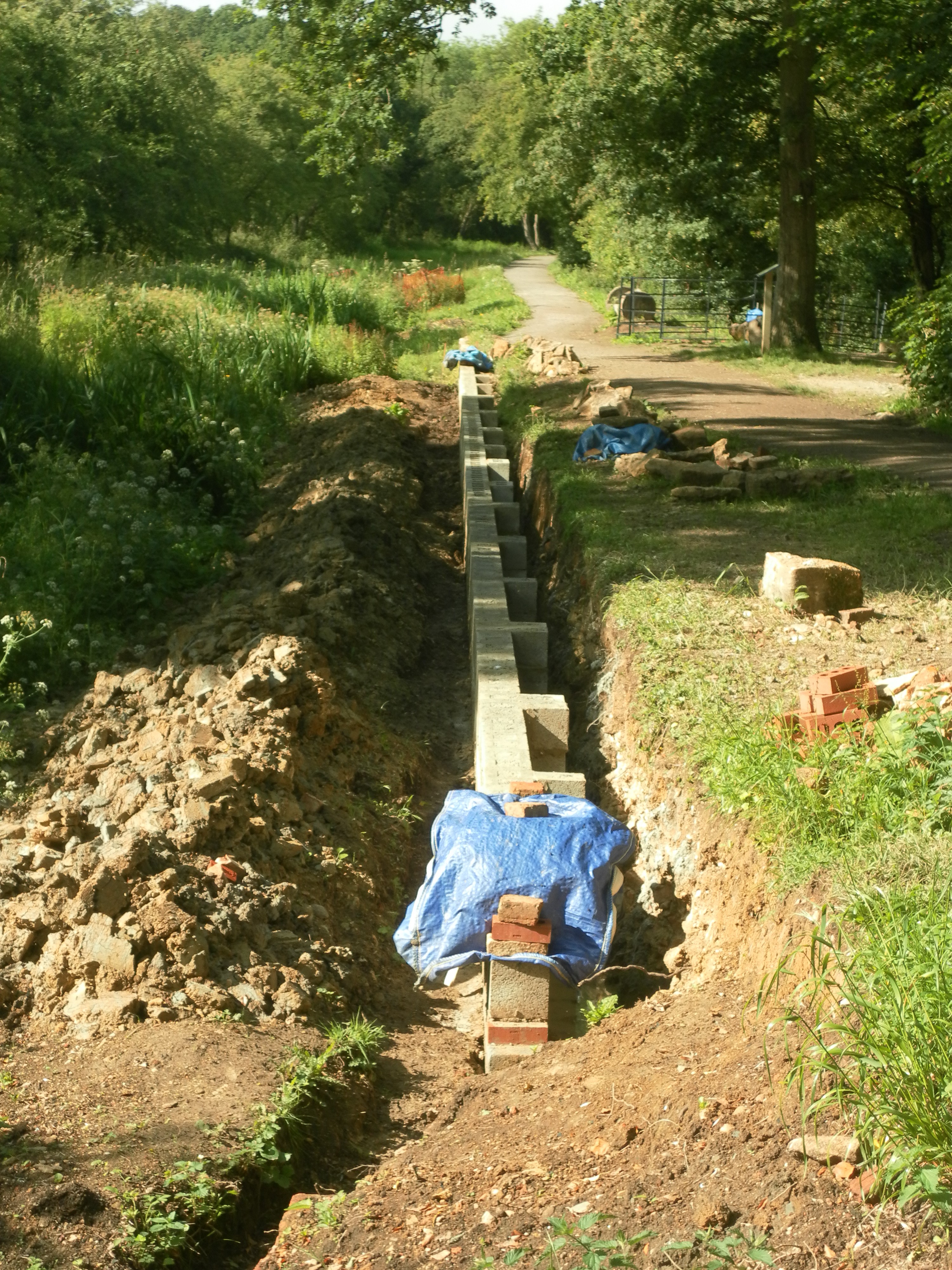 This wall was backfilled with rubble and topped with puddled clay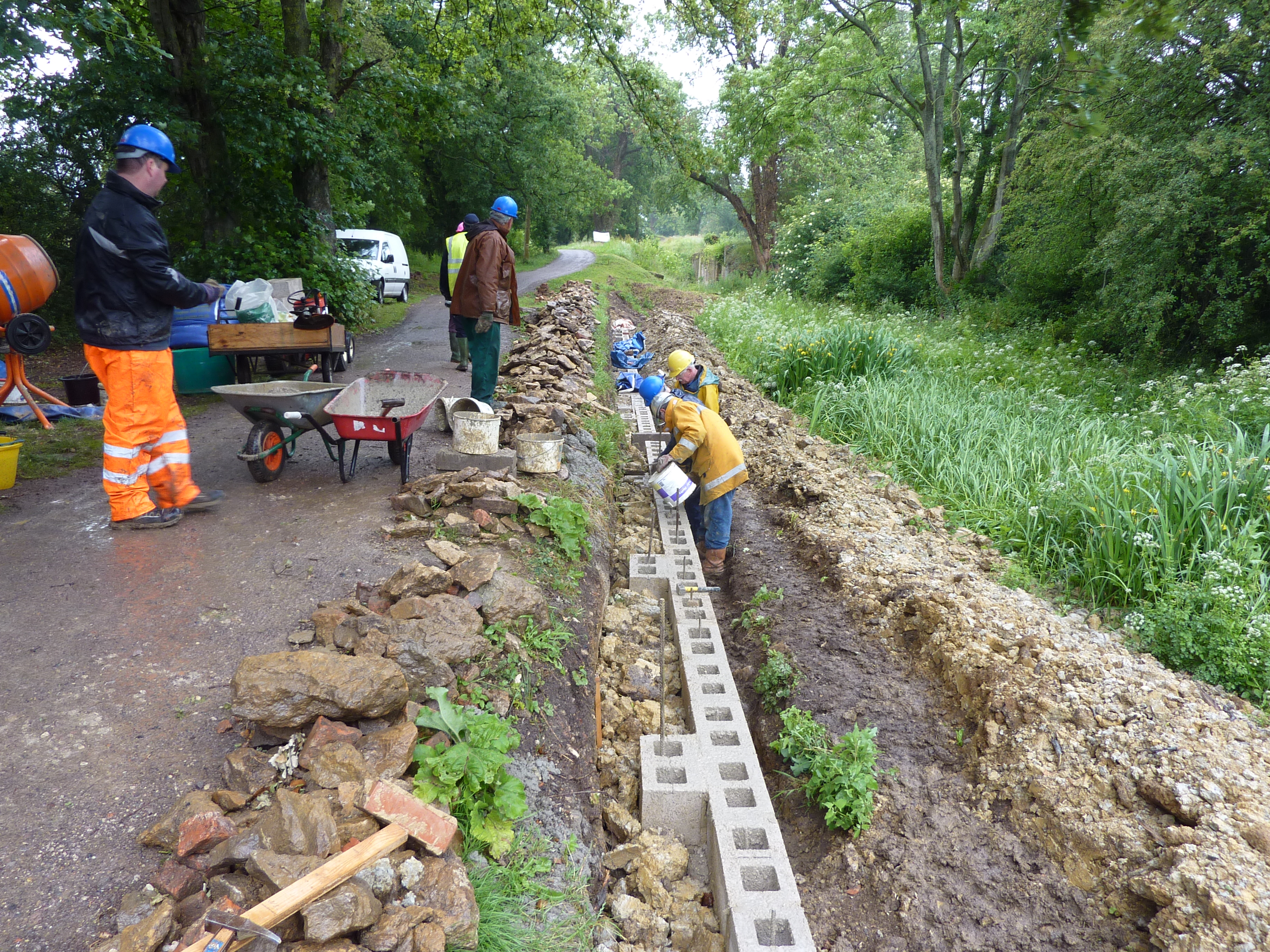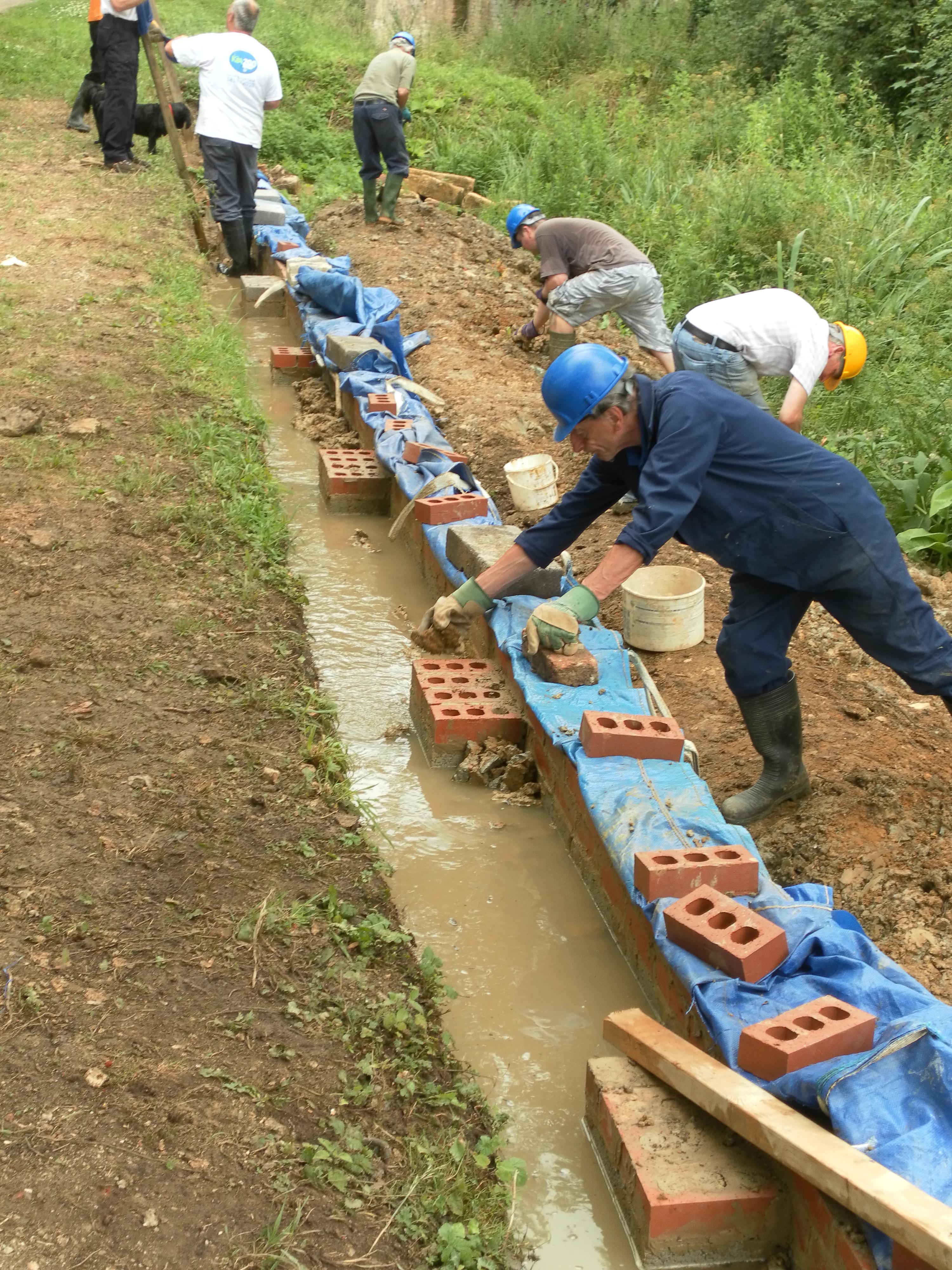 The Wharf wall was now stable and complete so the dredging and re-watering of the canal up to bottom lock could begin.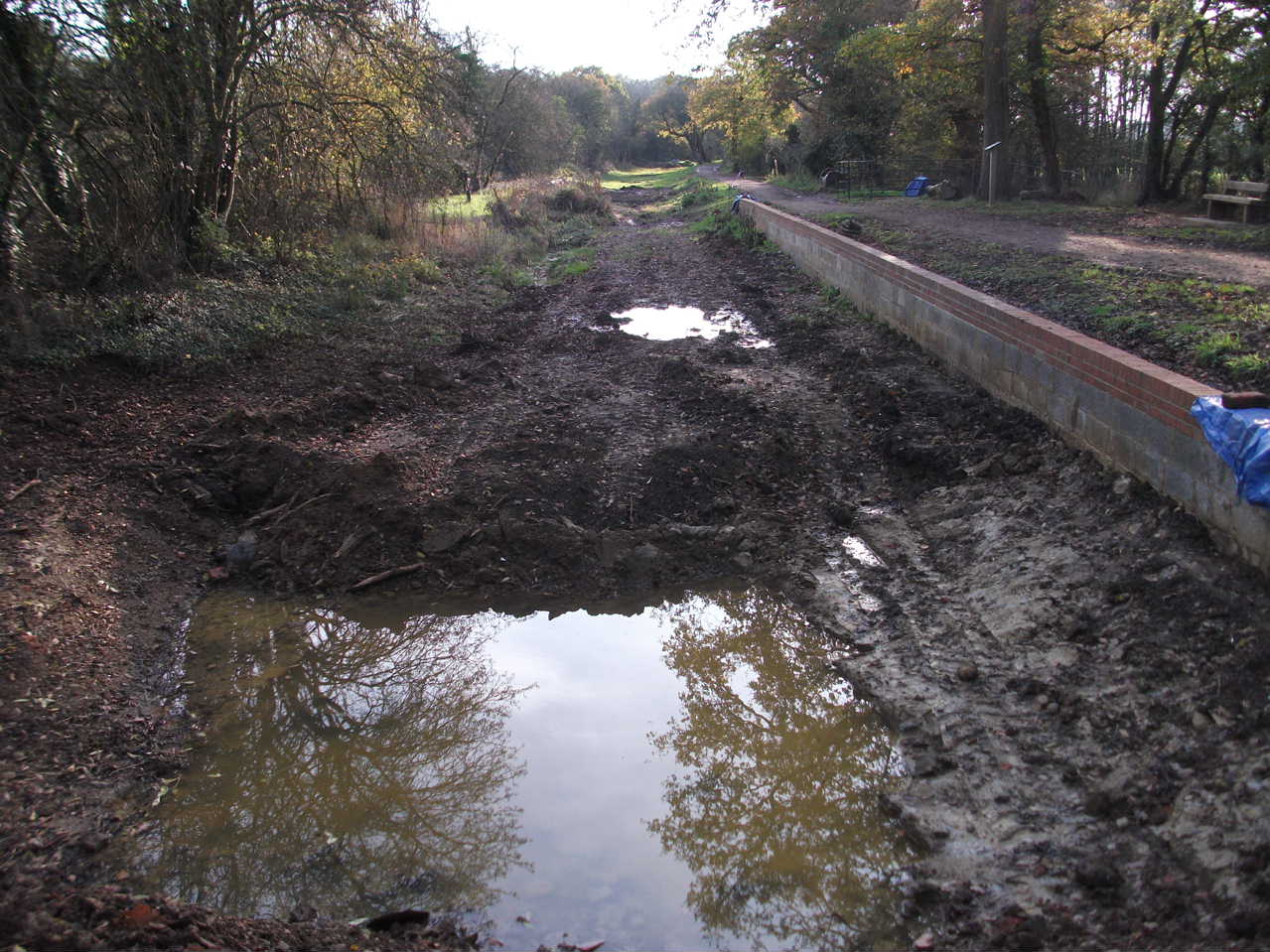 Having built a wharf wall construction of a proper landing stage with paving and mooring bollards could begin. First of all a wooden fender was fixed on the wharf wall to protect both the wall and boats mooring against it. NB In hindsight it may have been easier to do this before the canal was re-watered!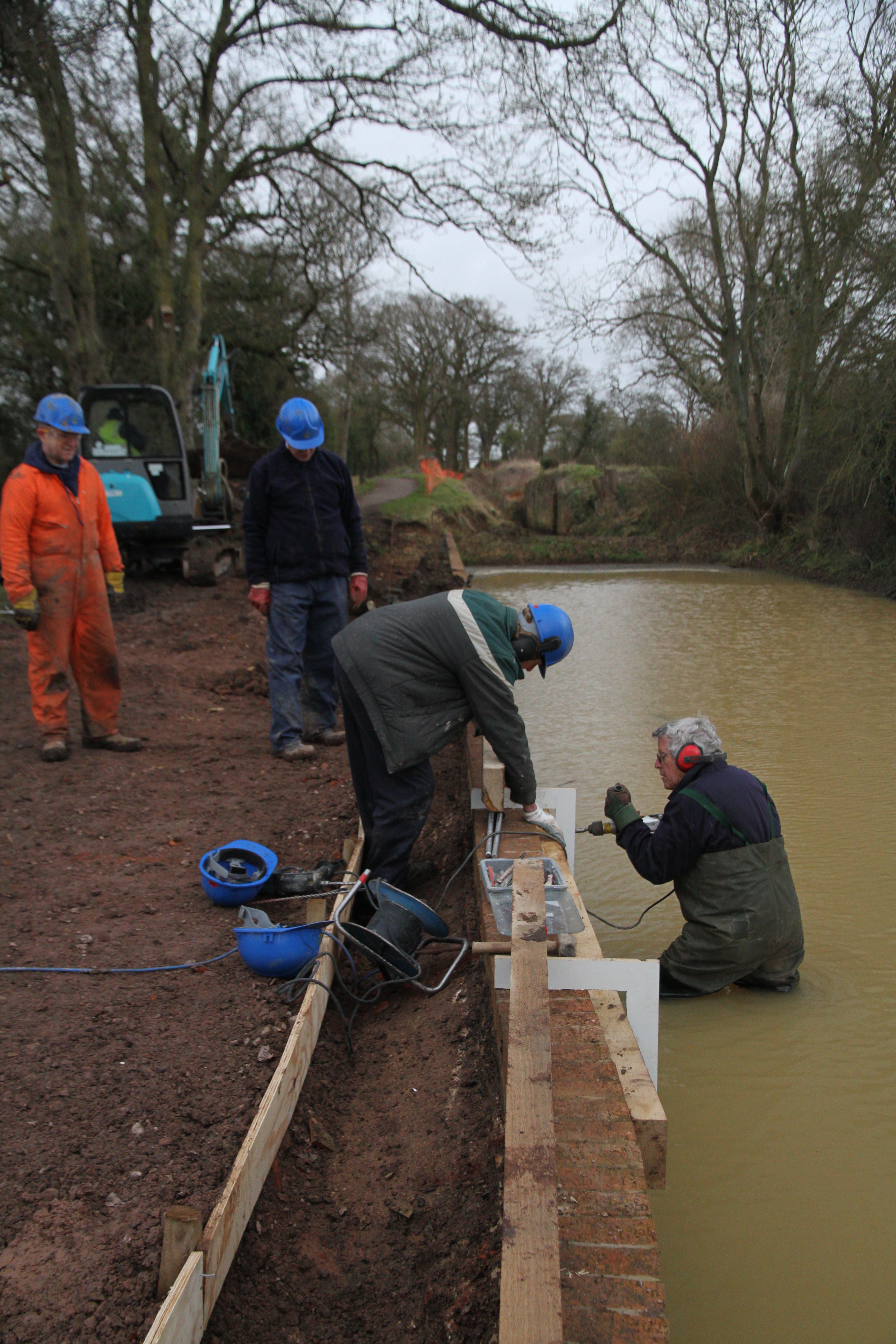 Next a firm concrete base was laid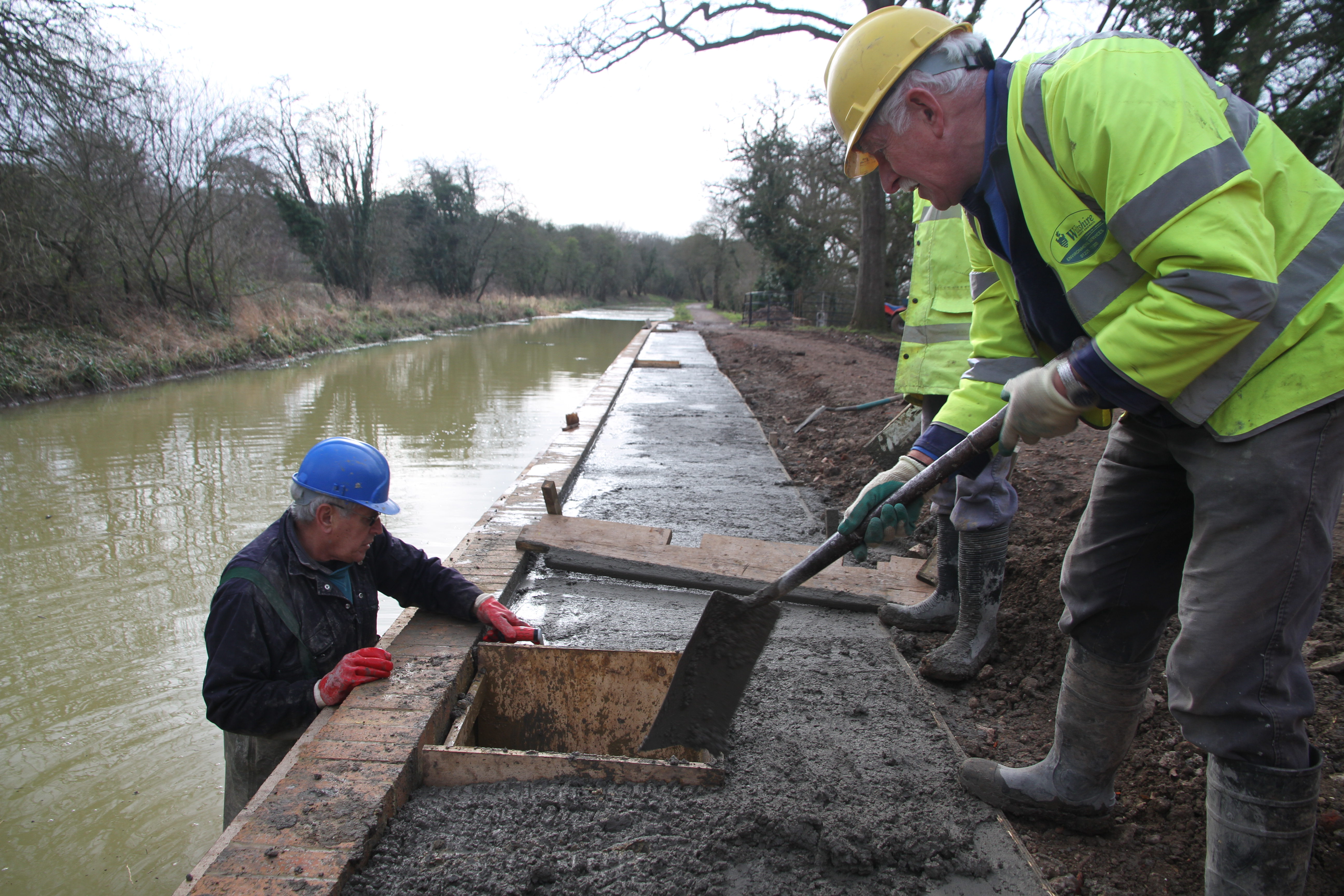 Which was topped with paving slabs and then mooring bollards were fitted.
The Wharf today (photo courtesy of Mike Bodman)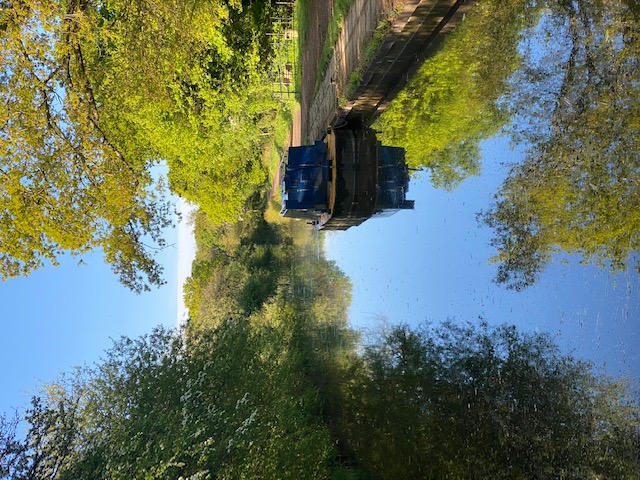 Back to MCC Projects Main Page
Back to MCC Home Page